News
Half-Life Franchise Available for Free on Steam
You can download the major games in the Half-Life series for free starting now.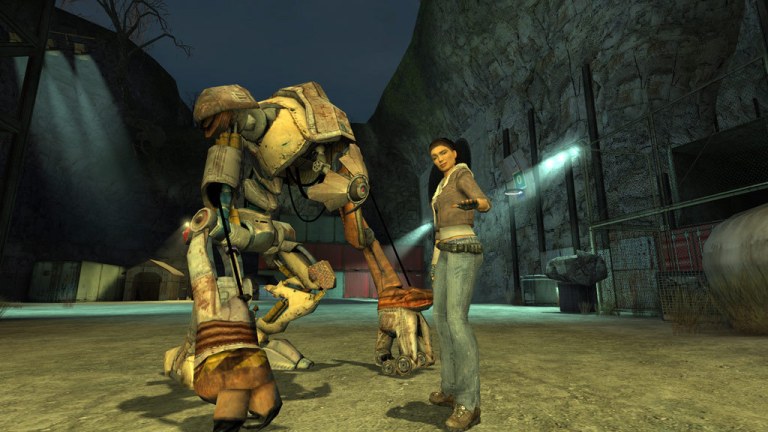 Valve has released free versions of the Half-Life franchise ahead of the release of Half-Life: Alyx. 
"Half-Life: Alyx is coming in March, and we are celebrating early by making all games in the Half-Life series FREE to play for Steam users, from now until the day it launches," says Valve via a post on Steam. "Half-Life: Alyx is set before the events of Half-Life 2 and the episodes, but the games share characters and story elements. The Half-Life: Alyx team believes that the best way to enjoy the new game is to play through the old ones, especially Half-Life 2 and the episodes, so we want to make that as easy as possible."
One thing that you should note about their announcement is that it seems the catch here is that you'll only be able to play these free versions of the Half-Life game until the release of Half-Life: Alyx. After that, we assume that you'll have to purchase the games as usual. It's also worth pointing out that the expansions to the original Half-Life and the episodic adventures for the second are also available for free. 
As you've probably already guessed, there's really no reason not to take advantage of this offer if you are able to do so and don't otherwise own the available Half-Life titles via Steam. The original Half-Life was a masterpiece of game design that served as the gold standard in the minds of many for years. Its two expansions (Blue Shift and Opposing Force) changed the perspective of the original adventure slightly. They're both great, but Blue Shift is an especially memorable addition to the Half-Life universe.
Of course, Half-Life 2 is considered by many to be the greatest game of all-time. We'll leave it up to you to decide whether or not it retains its luster after all these years, but it would certainly be a good idea to play through all of the Half-Life 2 adventures ahead of Half-Life: Alyx's release date. 
Granted, it's not like we needed another reason to be excited about the long-awaited return of one of PC gaming's most important franchises. 
Matthew Byrd is a staff writer for Den of Geek. He spends most of his days trying to pitch deep-dive analytical pieces about Killer Klowns From Outer Space to an increasingly perturbed series of editors. You can read more of his work here or find him on Twitter at @SilverTuna014.