News
Guilty Gear Strive Is Coming to PS5, New Characters Revealed
Guilty Gear Strive is coming to PS5 in 2021! The new reveal trailer shows the return of a familiar face as well as a brand new character.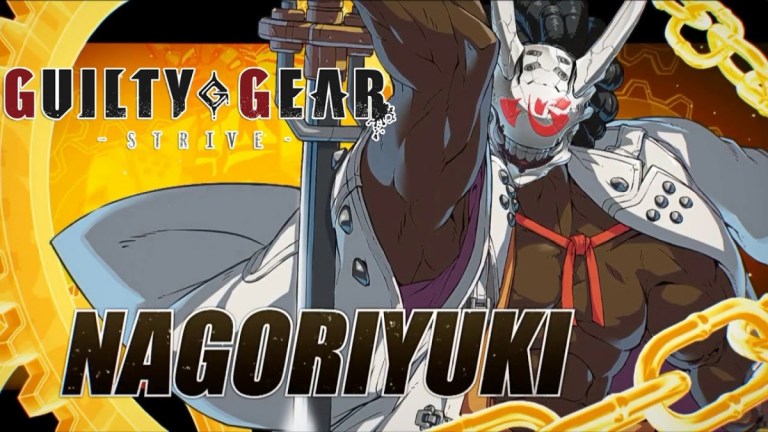 A handful of representatives from various Japanese video game companies that specialize in fighting games took part in an online roundtable on Friday. Announcements and trailers were expected, but some companies came in empty-handed. Capcom is a week away from its own big event where it'll announce the next set of characters for Street Fighter V: Champion Edition, so the publisher didn't have much to say. SNK doesn't have a trailer for its long-awaited King of Fighters XV (announced about a year ago), but swears that it'll have news very soon.
On the other hand, Arc System Works had plenty of announcements. For one, the studio announced two major tournaments under the banner ARCREVO 2020. With one tournament taking place in the US and the other in Japan, players will be able to fight for dominance in all sorts of ArcSys games. So far this includes Under Night In-Birth Exe: Late[cl-r], BlazBlue: Central Fiction, Guilty Gear Xrd REV 2, BlazBlue Cross Tag Battle, and Granblue Fantasy Versus. In the US, the qualifiers will start on Oct.10.
But fighting game fans want news on upcoming fighting games. Luckily, we got two character reveal trailers for the beautiful-looking Guilty Gear Strive. First, we saw the return of Leo Whitefang. In a bit of a welcome surprise, the end of his trailer also revealed that the next character announcement would take place in a matter of seconds. From there, we got our first real look at Nagoriyuki.
Leo Whitefang is a fairly new character in the Guilty Gear series. He was introduced in Guilty Gear Xrd's story mode and was eventually added in as DLC. Along with the series' co-protagonist Ky Kiske, Whitefang is one of the three major kings of the game's futuristic utopian kingdom. A great warrior and an honorable leader, Leo Whitefang's also a bit of a goof sometimes. Despite being on the same side, he's reluctant to team up with heroic scoundrels like Johnny and Faust, choosing instead to fight them for the sake of bringing them to justice.
Nagoriyuki is an interesting addition. At last year's Evo, he appeared in the announcement trailer alongside mainstays Sol Badguy and Ky Kiske, but we hadn't heard anything else about him until now. ArcSys confirmed that he's a vampire, the second one in the Guilty Gear series after Slayer. With 12 characters announced for the game so far, he's the only new one. The other eleven are all returning faces.
As it is right now, our cast of colorful characters also includes:
Sol Badguy: Scientist-turned-immortal bounty hunter who takes no guff.
Ky Kiske: The young war hero who now rules as king.
May: The super-strong pirate girl.
Axl Low: The 20th-century hooligan who is constantly bouncing through time.
Chip Zanuff: The ninja who cleaned up his act and founded his own nation.
Potemkin: The massive soldier serving a society that lives in the clouds.
Faust: A former serial killer surgeon out to redeem himself by wandering the world and healing those in need.
Millia Rage: A girl raised into a life of assassins who broke away, only to realize much later that it was where she belonged.
Zato-1: A blind assassin with a living shadow companion (think Venom symbiote), who came back from the dead to take over his guild and use their resources for good.
Ramlethal Valentine: A living weapon of mass destruction meant to wipe out all of humanity, but was defeated and gained her own budding sense of humanity.
Yeah, Guilty Gear characters are weird. We'll find out who the next fighter is in early October.
Originally, Guilty Gear Strive slated for a 2020 release on the PlayStation 4. Due to delays tied to the Covid-19 pandemic, the game has been pushed back to early 2021. Luckily, ArcSys is sweetening the deal by making the game available for the PlayStation 5 as well.
I believe that makes it the first fighting game on that system. Neat!