News
GameStop Stock Is Back, Baby!
Gamestonk has surged once again, bringing the meme back to life, just as the game retailer faces its own turmoil behind closed doors. Is it time to buy GME?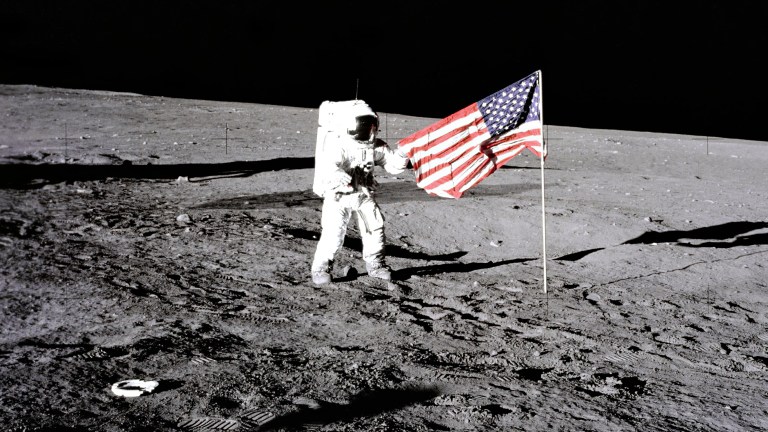 GameStop (GME) stock surged once again this week, shocking many newbie investors who had all but given up on hitting it big on Wall Street. The price of GME, which opened at $44.70 and closed at $91.71 on Wednesday, more than doubled in a single day. And it shows no sign of slowing down. GME opened at $169.41 on Thursday.
Does this mean you should re-download the Robinhood app and buy that sweet, sweet gamestonk ASAP? Should you ride this baby to the moon? No idea. Educate yourself before you do anything! I'm no expert.
Why is this happening again in the first place? No one is really sure, but several factors may have contributed to the return of the internet's favorite meme stock, including moves within GameStop's corporate structure that may have brought some investors back.
GameStop CFO Jim Bell is set to leave his post on March 26 as the company continues working to reinvent itself amid a pandemic that has chased customers away from brick-and-mortar retail stores. A shift toward e-commerce by a company growing more irrelevant by the day in the digital age may be a contributing factor in Bell's exit, but the departing CFO is no loser. He'll leave with a $2.8 million severance bonus, according to Kotaku.
This in a year that has seen GameStop close over 400 stores, while ordering others not to comply with shutdown orders in the early days of the Covid-19 lockdown, and providing little of the cleaning materials and PPE needed to operate safely in the middle of a pandemic. At one point, GameStop even had employees dance on TikTok for a chance to earn "10 additional labor hours to use during Black Friday week. It's likely few people are shedding tears for the retailer.
But GameStop seems to be up to more than just putting up a new job listing on LinkedIn. There's also the mysterious ice cream cone tweet. According to Kotaku, GME stock first began to jump after GameStop board member Ryan Cohen posted a picture of a McDonald's ice cream cone with a frog emoji attached:
No one knows exactly what it means, but some traders may have seen it as a sign that it's time to buy buy buy. Per the outlet, Cohen, the co-founder and former CEO of pet food e-commerce site Chewy.com, is seen by some as the person who will take GameStop to the next level. Perhaps trust in Cohen has sparked a renaissance for GME (he's referred to as "Papa Cohen" by traders on Reddit, says Kotaku).
This isn't the first time a Twitter post has sent investors on a GME-buying rampage in the last few weeks, either. SpaceX and Tesla CEO Elon Musk originally popularized the term "gamestonk" on Twitter in January, bringing awareness of the short squeeze to a whole new social media platform.
Speaking of which, the now-infamous WallStreetBets subreddit may also have a part to play in the recent surge. Traders may been encouraged to start buying again after analyst and investor Keith Gill, who is better known as DeepFuckingValue on Reddit, doubled down on GME, growing his holdings from 50,000 shares to 100,000. Gill, who recently testified before the House Financial Services Committee about the GameStop short squeeze in January that saw the price of GME go up to $483 a share, is seen as one of the ringleaders of the rally around the stock. He's also now known as the dude who testified before Congress in a gaming chair.
Whatever the cause of the spike, it's impossible to know how this is all going to play out, but the "diamond hands" — the WallStreetBets believers who refuse to sell their GME shares no matter how much they drop in price — seem to be holding the line. At least for now.