News
Fortnite Chapter 2 Season 4: Nexus War Pits Marvel Heroes Against Galactus
Marvel's greatest heroes have comes to Fortnite to save the island from Galactus. With them come new weapons, quests, and changes to the map!
As teased for the past few days, the Marvel universe has returned to Fortnite, this time for a battle much bigger than last year's Thanos Avengers: Endgame crossover. Fortnite Season 2 Chapter 4: Nexus War brings some of Marvel's greatest heroes to face Galactus, the classic world-eating villain who threatens to devour the island once and for all.
Iron Man, Wolverine, Storm, Mystique, Doctor Doom, She-Hulk, and Groot join Thor in a fight stop Galactus before it is too late. This story, which seems to be a tie-in to a Thor arc in the Marvel comics, was foreshadowed within comic book pages found in the game last week, but few Fortnite players probably expected a Marvel update of this scale. Check out the story trailer for the update:
It's surprising just how diverse the line-up of Marvel characters is for this update. While some of these characters are part of the Marvel Cinematic Universe, most of them are actually X-Men or Fantastic Four properties that haven't appeared in many games of late beyond Marvel Ultimate Alliance 3. With Marvel's Avengers out next month, you'd expect to see Captain America, Black Widow, Hulk, and Ms. Marvel running around Fortnite as a veiled advertisement for Square Enix's action-adventure looter, which itself features some questionable brand partnerships.
It's not yet clear how the heroes will play into the gameplay itself, although the Chapter 2 Season 4 Battle Pass trailer teases that the heroes will fight NPCs around the map. These NPC fights might be tied to the "special quests" players need to complete to "unlock their awakening, a built-in emote that reveals the hero or villain within," according to the update's official page. Check out the Battle Pass video for yourself:
The new season introduces new weapons, including the Stark Industries Energy Rifle, "a distinct weapon with a different benefit depending on how you aim." Stark Supply Drones are also zipping around the skies above, carrying powerful loot and weapons. Shoot them down to get your team some goodies.
As expected with a new season, there are also changes to the game's map, including new locations that tie into the Marvel event. Dr. Doom has his own territory called Doom's Domain, while Sentinel's Graveyard and the Helicarrier have also appeared on the map.
You can see the new map below: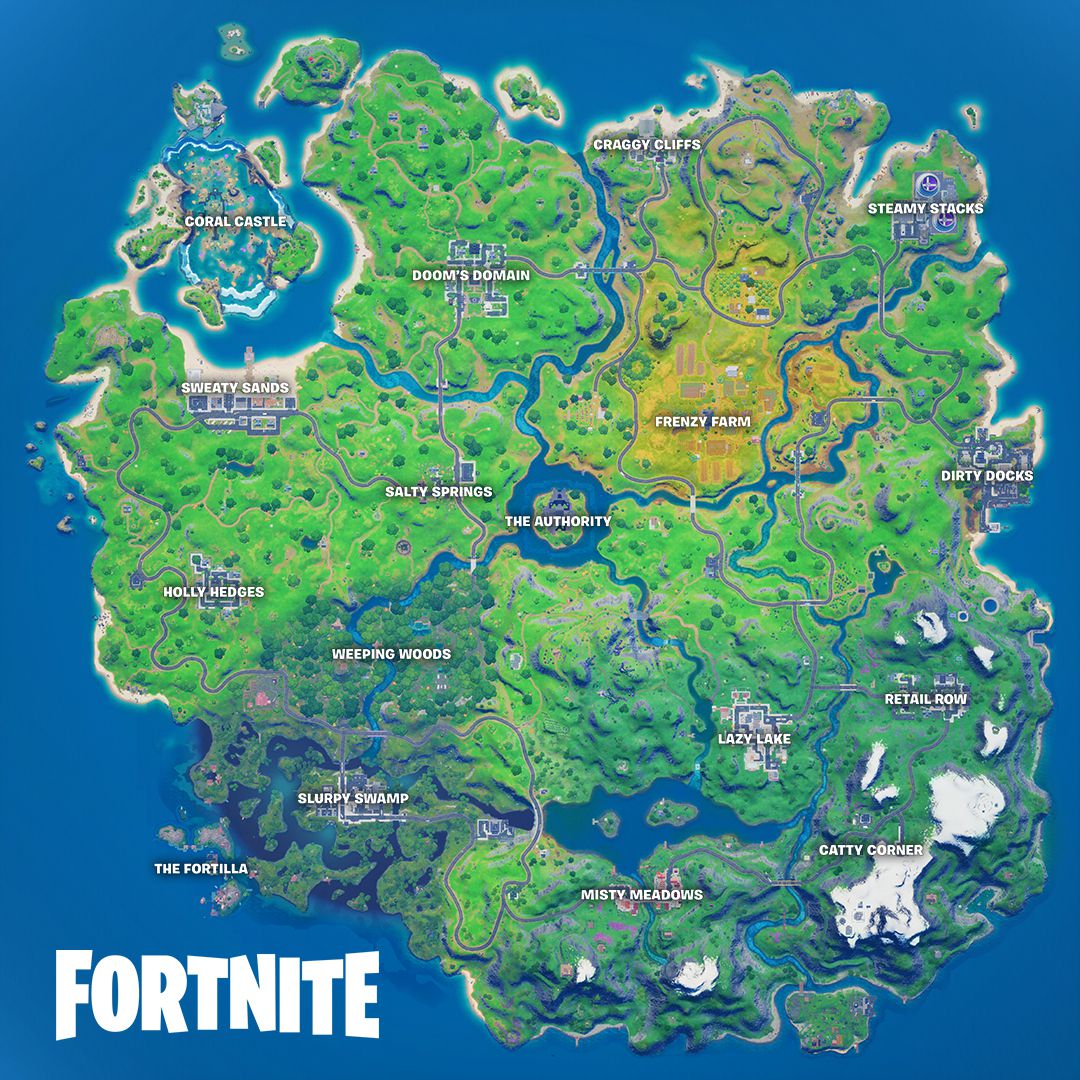 Epic has yet to drop official patch notes for the update, but we'll keep you updated as we learn more about what's new in the game.
Fortnite Chapter 2 Season 4: Nexus War is out now amid Epic Game's fight with Apple and Google, which recently removed the game from their mobile marketplaces for violating their policies. At the moment, iOS players will not be able to play the new Fortnite season on their iPhones or tablets. Android users can still jump into the game.
To fight back, Epic has sued both Apple and Google, pitching its fight as some sort of freedom movement to its loyal fanbase. It seems ill-advised and in poor taste considering our current real-life crises, but that's just me. Read more about all that drama here.