News
Evo 2020 Moving Ahead Despite Coronavirus Concerns
Evo 2020 is still on schedule despite the coronavirus pandemic that's affected most of the world.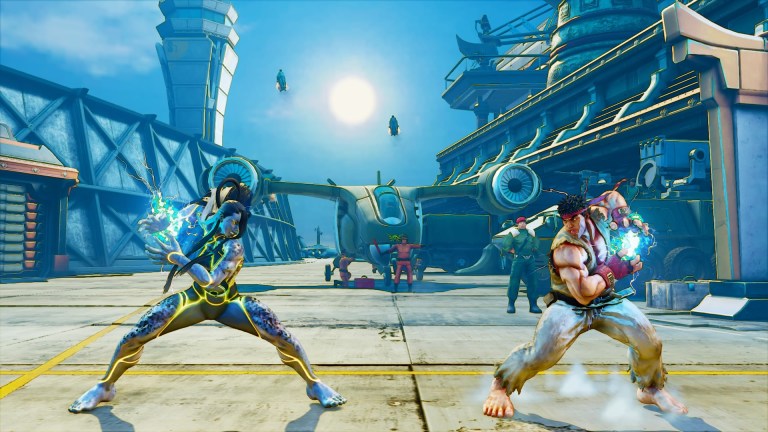 The Evolution Championship Series has confirmed that it's planning to go ahead with this year's Evo 2020 fighting game tournaments despite the coronavirus pandemic sweeping the nation. The event is currently set to be held in Las Vegas from July 31 to Aug. 2.
"At this time, Evo is moving forward with its plans to hold the event July 31-August 2, 2020 at Mandalay Bay (subject to its re-opening) but we are actively monitoring updates from the WHO, CDC, local governments, and public health agencies regarding COVID-19 and continuing to asses the situation," Evo wrote on Twitter.
Evo also confirmed that, were the event to be canceled, the organizers would refund all tickets purchased. Currently, tickets for the Sunday grand finals are being sold for $48 to $97.
This Evo announcement comes as a long list of trade shows, conventions, and festivals have already been canceled due to the infection that has killed at least 147 people in the U.S., with more than 8,000 Americans testing positive for coronavirus as of this writing, according to The New York Times. Experts predict that the number of deaths and confirmed cases will continue to rise in the coming days and weeks.
Evo's statement resembles one made by the Entertainment Software Association (ESA) two weeks ago before it decided to cancel E3 2020, gaming's biggest trade show, last week. The 2020 Game Developers Conference was also postponed from March to the summer, although it remains to be seen if the organizers will actually be able to put on the conference at all, as the situation across the country is likely to get worse.
Previously, Capcom had canceled several of its own Street Fighter tournaments, and CCP canceled this year's EVE Fanfest in Reykjavik, Iceland, which was supposed to take place in April. London's EGX Rezzed was also canceled. Blizzard's Overwatch League is shifting to online-only play for its spring competition.
If Evo 2020 were to be canceled in the coming weeks, it would result in a calendar devoid of gaming events for the first six months of the year. The next major game events to follow Evo are Bethesda's QuakeCon, which takes place in Texas from Aug. 6 to 9, and Gamescom, which will be held in Cologne, Germany from Aug. 25 to 29. The second half of the calendar is currently still relatively safe, with the Tokyo Game Show, Paris Games Week, and Blizzcon to come.
In the meantime, we'll keep you updated as the situation develops with Evo 2020.