News
Escape From Tarkov Developers Refuse to Add Playable Female Soldiers
The developers of the increasingly popular Escape From Tarkov have some controversial views about playable female characters.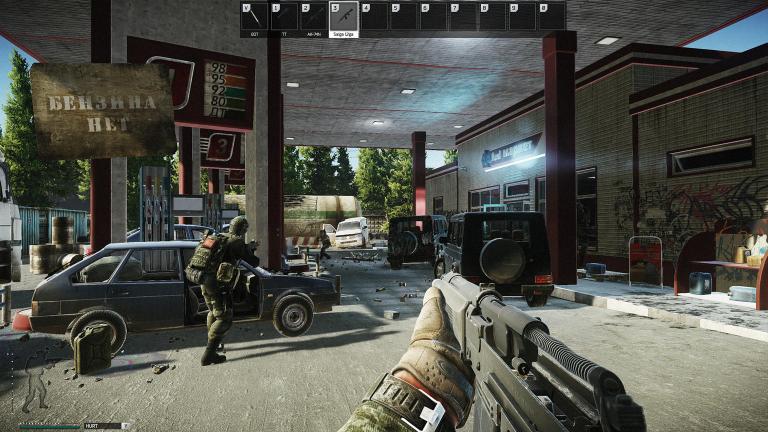 Escape From Tarkov's studio has stated that they will not add playable female characters to the game.
For those who don't know, Escape From Tarkov is an online shooter with survival elements that has become something of a Twitch darling due to its unique structure and tense firefights. It's not quite a battle royale, but it scratches a similar itch.
Well, around the time of the game's debut and initial rise to popularity back in 2016, Escape From Tarkov developer Pavel Dyatlov caused a bit of a stir by suggesting that the team would not add playable female soldiers to the game due to his belief that "women are not allowed to be in the war." When he was informed that modern militaries do allow women to fight, he stated that "we came to the conclusion that women can't handle that amount of stress." You know, we get that opinions on social and political matters are going to vary wildly across various cultures and individuals, but that just comes across as a particularly ill-informed statement made in a moment of frustration to vent some personal prejudices. 
Anyway, developer Battlestate Games recently brought up that old quote via Twitter and stated that they "probably were misinterpreted" and, as such, "didn't reflect the official position of the company." However, the studio stays that "there will be no playable female characters" in Escape to Tarkov due to "lore and, more importantly, the huge amount of work needed with animations, gear fitting, etc."
That statement will surely remind some of similar comments made by members of the Assassin's Creed and Far Cry teams. Representatives from both Ubisoft studios had previously insisted that it would be too much work to add playable female characters to their titles. Other games, such as Kingdom Come: Deliverance, drew controversy by citing lore and debatable historical context to justify a lack of diverse character models. 
It remains to be seen whether such statements will have any effect on Escape from Tarkov's Twitch popularity. At present, the game regularly beats or challenges such popular Twitch titles such as Fortnite and League of Legends in terms of total viewers. 
Matthew Byrd is a staff writer for Den of Geek. He spends most of his days trying to pitch deep-dive analytical pieces about Killer Klowns From Outer Space to an increasingly perturbed series of editors. You can read more of his work here or find him on Twitter at @SilverTuna014.