Features
Elden Ring: 10 Details You May Have Missed in the New Trailer
The stunning new Elden Ring trailer is filled with details that are very easy to miss the first time around.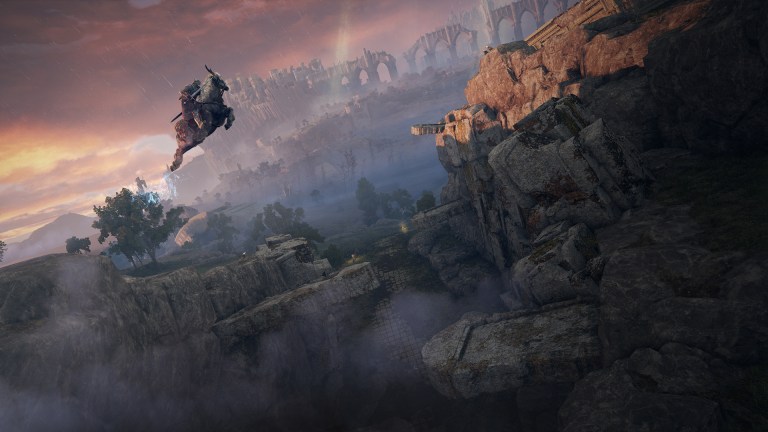 It's perfectly understandable if you were too shocked by the surprise release of the Elden Ring trailer to properly analyze it the first time around, but another look at the surprisingly bountiful preview reveals some stunning details that are easy to miss.
In fact, the seemingly chaotic Elden Ring trailer is filled with so many fascinating little things that you really start to appreciate how it was clearly carefully constructed to convey a surprising amount of information about the still very mysterious game.
Why we can't wait to see all the secrets people discover in the latest Elden Ring trailer, here are a few of the more subtle details we spotted upon a second (or third, or fourth) viewing.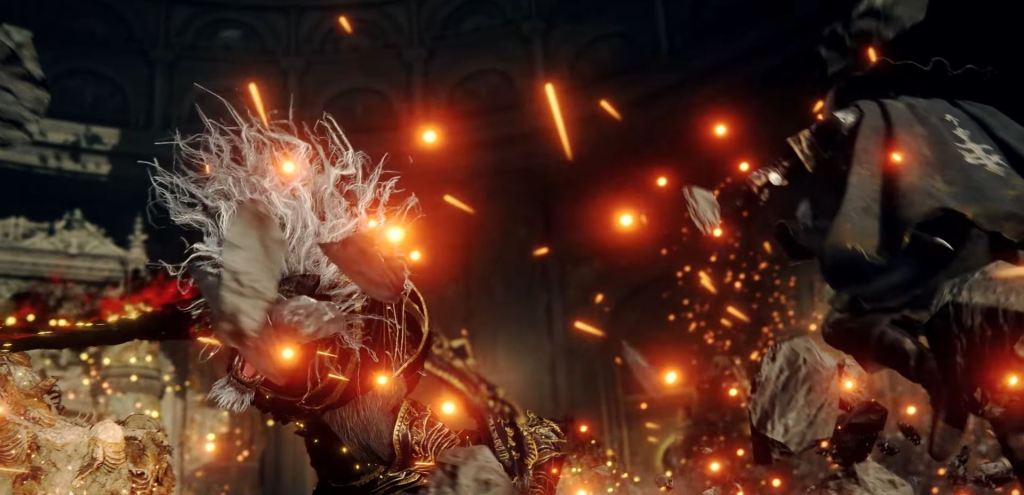 Can Elden Ring Players Jump?
While it's technically possible to jump in Dark Souls games, the movement is largely limited to contextual instances where it's almost strictly required to progress. In fact, the idea of jumping in Dark Souls has almost become a meme.
Yet, there are multiple times in the Elden Ring trailer when we clearly see the player character leap surprisingly high into the air. While there are many aspects of Elden Ring that appear to be inspired by Dark Souls and Bloodborne, this is one element of the game that seems to be borrowing from Sekiro's style of combat.
An Early Look at a Surprising Number of Bosses
One of the biggest surprises of the Elden Ring trailer (besides the game's release date), is the realization that the preview appears to feature a shocking number of boss fights.
Unless it turns out that Elden Ring's regular enemies are simply massive, we appear to have gotten an early look at 12 of the game's bosses (by my count). Either FromSoftware decided to put their best foot forward in terms of showcasing enemy designs, or there are going to be a ton of bosses in Elden Ring that we've only seen a small preview of.
The World Tree
You probably didn't miss the giant tree that appears several times in the Elden Ring trailer, but what you may not know is that the Elden Ring website confirms that this tree is called the "Erdtree" and that it's seemingly a source of life and power for Elden Ring's world.
Some fans are also speculating that the design of this tree is actually a reference to recently deceased manga artist Kentaro Miura who worked on the highly influential dark fantasy series, Berserk.
The Bonfire
Maybe it shouldn't be too surprising to see a warrior sitting in front of a fire in the trailer for a FromSoftware game, but that somewhat familiar site does put on a smile on your face.
What's really interesting, though, is the implication that this fire is more than an Easter egg. Could Elden Ring utilize a version of the bonfire mechanic seen in Dark Souls games, or is this actually a camping fire the player can build when they're roaming the game's world?
The Bow and Arrow
While many of the Soulsborne games feature the ability to use a bow, the viability of that weapon has always been limited. In fact, bows have always felt like kind of an afterthought in those titles.
However, the Elden Ring trailer features a fairly intense sequence in which we see the player character use a bow and arrow quite effectively. Maybe it's a little early to say for sure, but it really seems like that style of ranged combat is going to be much more viable in this game.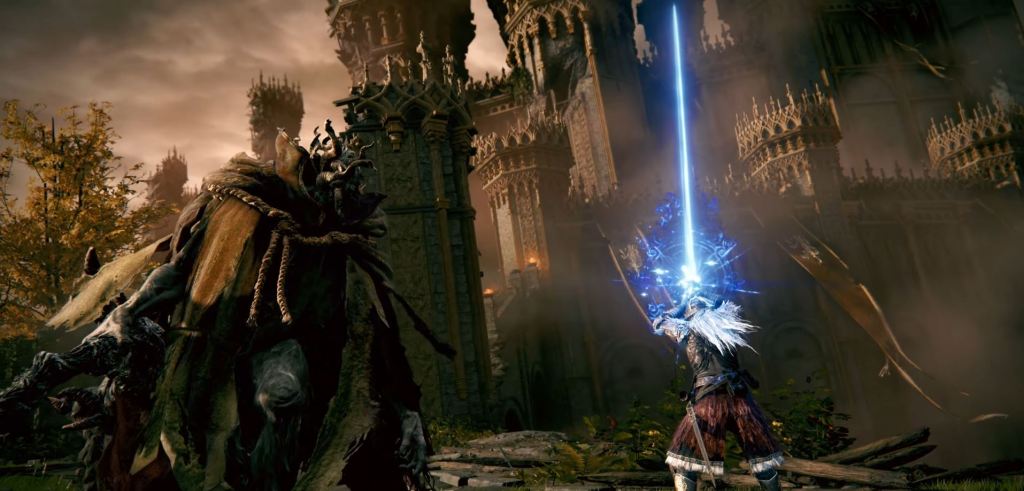 The Lannister Sigil
This detail is only briefly shown in the actual Elden Ring trailer, but a separate screenshot that highlights one of the castles shown in that footage clearly features a crimson banner with what appears to be a golden lion emblazoned upon it.
Given that it feels kind of strange to think of a lion existing in this universe, the more likely explanation for this visual is that the design is a reference to Elden Ring contributor George R.R. Martin's Song of Ice and Fire series.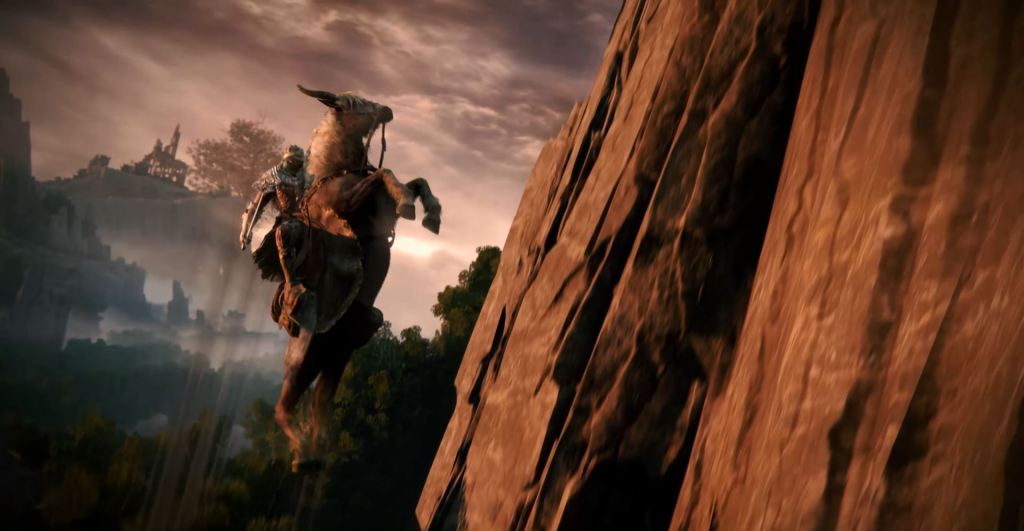 Horse Flying?
A truly bizarre thing happens about midway through the Elden Ring trailer when the player character's horse (or whatever that mount is supposed to be) takes flight and rockets up the side of a cliff.
The framing of this moment suggests that this event is somewhat scripted rather than something that the player can do whenever they want, but it does seem like you may be able to navigate Elden Ring's world in unusual ways.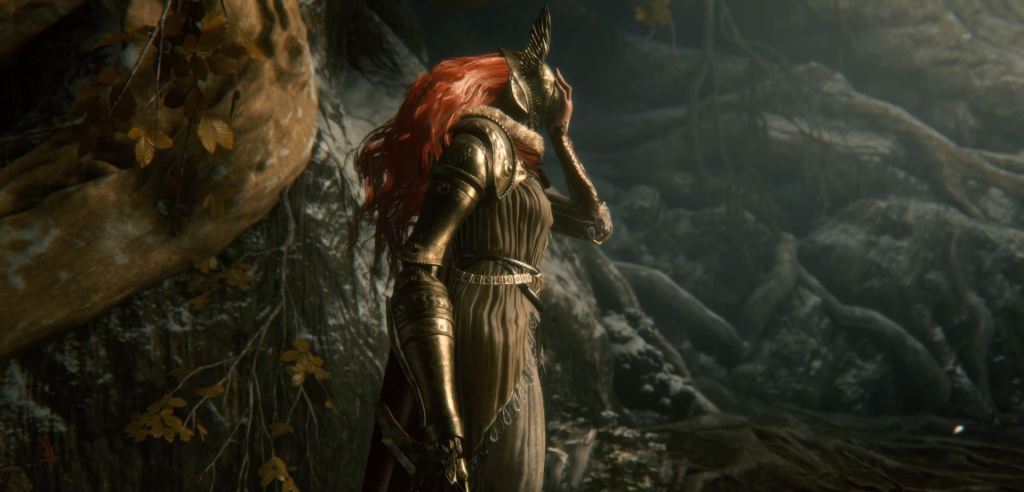 Another Tall Lady for the Internet to Go Crazy Over
The first Elden Ring teaser prominently featured what appeared to be a female warrior with flowing red hair. Well, that character also makes a brief appearance in the latest Elden Ring trailer and appears to actually be a boss rather than a protagonist or ally.
She also seems to be rather tall. While that wouldn't normally be headline-worthy information, the fact that the internet recently lost its mind over Lady Dimitrescu means none of us should be surprised if we all have to endure another wave of tall lady memes.
Is That Queen Marika?
One of the most fascinating shots in the Elden Ring trailer focuses on what appears to be a noble female character sitting in a chair with an armed guard by her side. The framing of the shot and the design of the character/room imply this is a very important character in Elden Ring lore.
Actually, the recently published outline of Elden Ring's premise strongly suggests this character may be Queen Marika: ruler of the Lands Between. According to the description, Marika's offspring has all claimed shards of the Elden Ring for themselves.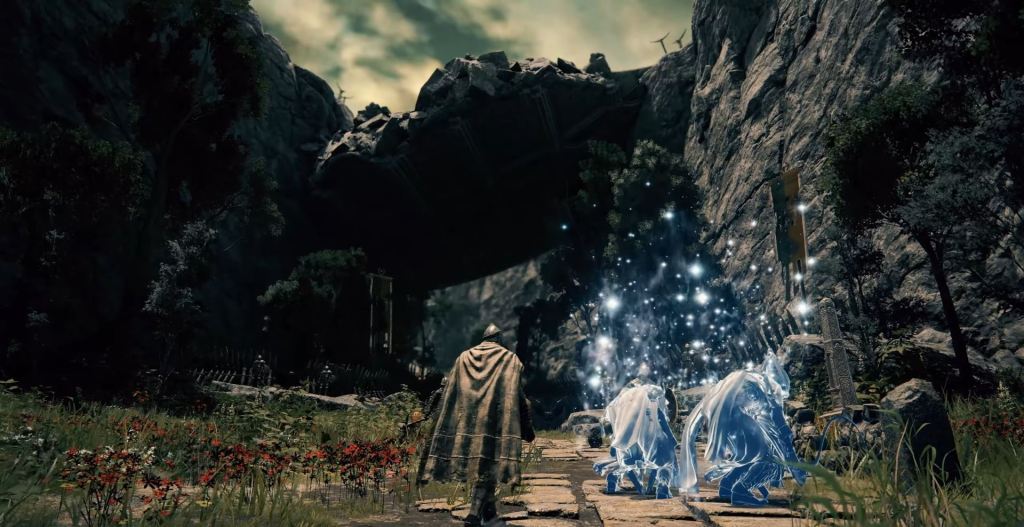 An Early Look at Co-Op/PvP
We actually learned after the release of the Elden Ring trailer that the game will feature some form of co-op, but eagle-eyed viewers may have spotted a glimpse of that feature before it was even officially confirmed.
Later in the trailer, we see the player character summon what Soulsborne fans may know as Blue Phantoms. While Elden Ring's website seems to suggest this is actually a co-op feature, the use of a similar concept in previous FromSoftware games could mean that this will also be a way for Elden Ring players to be able to battle each other.