News
Dungeons and Dragons: Dark Alliance Review Roundup
Dungeons and Dragons: Dark Alliance reviews are pouring in! Here's what the critics have to say about the long-awaited revival of this beloved Action-RPG series: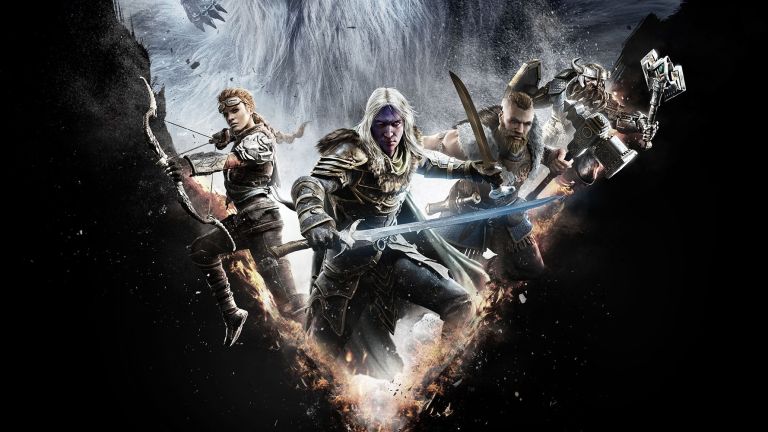 Developer Tuque Games' Dungeons & Dragons: Dark Alliance is one of the most anticipated games of 2021 for many of those who grew up with the original Baldur's Gate Action-RPG spinoff series and fondly remember those games as some of the best co-op console dungeon crawlers ever made.
A lot has changed since Dark Alliance first stole our hearts in 2001, but given that the original games got so much mileage out of intelligently reimagining Diablo-style gameplay for consoles while brilliantly utilizing the incredible universe they were based on, many hope this new Dark Alliance would be able to revive that series' best qualities while incorporating elements of modern game design.
Well, the first Dark Alliance reviews seem to agree that the game suffers from quite a few technical and design problems, but it feels like there's a bit of a divide forming in regards to how much they will impact your ability to enjoy the overall experience. Here's what critics are saying about the game:
Travis Northup, IGN:
"I badly wanted Dungeons & Dragons: Dark Alliance to be an awesome co-op version of the pencil-and-paper tabletop RPGs I've loved for decades, but it just isn't. It's a bland, boring trek through repetitive encounters that's filled with bugs and annoying design choices, and though it allows you to play alone you absolutely should not do that because it's an imbalanced nightmare. I can praise its faithful look and feel, which captures much of what makes Forgotten Realms a great setting, but there's very little else to recommend about this unpolished mess of a hack-and-slash RPG."
Score: 4/10
Andy Kelly, PC Gamer:
"But bugs aside, Dark Alliance is a blast. It brings the world of Dungeons & Dragons to life brilliantly, with meaty combat, a gorgeous world, and some truly despicable monsters to carve up. It's a reminder of what makes the Forgotten Realms such a great fantasy setting, and a welcome chance to return to Icewind Dale, a place a lot of PC gamers, myself included, love. If you're more of an RPG fan, you might find the non-stop combat a bit much. This is a game about killing monsters above all—and it's some of the most joyously brutal monster-killin' on PC, even if you don't have anyone else to slay with."
Score: 82/100
Jason Wilson, VentureBeat:
"The more I think about my 20-or-so hours with Dark Alliance, the more I wonder if Tuque picked the right package for its good story about these characters. I get it wants to capture the flow-and-rush of combat that comes with Salvatore's books, but do games both heavy in story and combat combos work? In this case, they don't, because the combat doesn't live to the story's ambitions.
But what if this was a top-down action-RPG in the vein of Baldur's Gate: Dark Alliance or even Diablo? Would that work better, focusing more on the interlocking systems of combat than the rush? Tuque looks like it has the chops to do a good RPG well — maybe something along the lines of a third-person RPG would've worked better? It's interesting to consider…For now, Dark Alliance feels like many D&D adventures: Sometimes, you gotta slog through some combat in order to learn more about the world and enjoy a good story."
Score: 3/5
Donovan Erskine, Shacknews:
"Dungeons & Dragons: Dark Alliance delivers a solid D&D adventure, with exciting combat and a slew of monsters to take down. Though my experience was a bit dulled by crashes and some minor bugs, it certainly didn't ruin the game for me. Dark Alliance fits in nicely in the pantheon of Dungeons and Dragons games."
Score: 7/10
Samantha Nelson, Windows Central:
"Dungeons & Dragons: Dark Alliance will be available on Xbox Game Pass on launch day, so if you have the service to play the best Xbox Game Pass games you might as well fire it up and give the game a try. It's a decent casual hack and slash title to share with friends, though even then you might want to wait until Tuque fixes the enemy banter so you get a more entertaining experience.
It's really hard to justify paying the full $40 for a game that seems to be relying on a license to build an audience without really living up to the Dungeons & Dragons name. With a thin plot, no character development, fairly repetitive gameplay, and a bunch of content that needs fixing or won't be delivered until a paid expansion, Dark Alliance feels like an unfinished experience rather than a robust adventure."
Score: 3/5
Garri Bagdasarov, PlayStation Universe:
"Dark Alliance is the type of game for people looking to blow off steam with their friends. It's such an exploration ride that I just wanted to keep playing it all day long. The fun combat and loot system kept me coming back even if it is a shame the story set in the D&D universe written by a prolific writer fails to live up to its potential. It's also baffling that almost no love was given to the game on the PS5 to utilize its power or even the DualSense controller. At $40 though almost all of its flaws can be overlooked for just plain old fun."