Features
Why Diablo Immortal May Already Be Doomed
Diablo Immortal already had a bad rap, but a recent development could mean the game is now on its deathbed.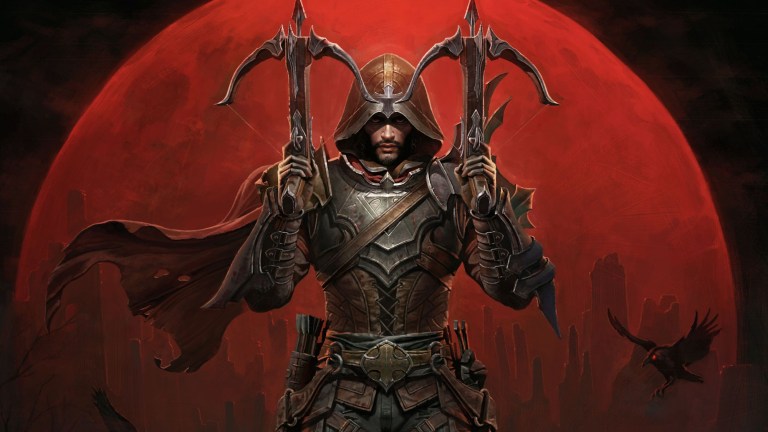 Activision Blizzard is currently under investigation following accusations of harassment, discrimination, and fostering a hostile work environment. You can read more about the investigation here.
Diablo Immortal is the latest, controversial entry in the legendary Diablo franchise, one specifically designed to cater to mobile gamers. However, according to a new report, a gigantic chunk of the title's target audience might never get to play it, spelling doom for the fledgling game.
Even though Diablo Immortal launched stateside on June 2, it has yet to release in the Asia-Pacific region. Initially, Blizzard and its overseas co-development partner, Chinese tech company NetEase, planned for a June 23 debut in China, Japan, Korea, and the rest of the region, but then on June 19, Blizzard announced the game would be delayed in order to "optimize" the experience. However, rumors swirled that the game was being held back for a different reason that is far more troubling than bug fixes.
Initially, Blizzard hoped the Diablo Immortal Asia-Pacific region delay would only last until July 7, but according to reports, the game might now never see the light of day in a major mobile gaming market. The reason, and there's no way of sugar coating this, is because the game's Weibo account (China's equivalent of Twitter) allegedly insulted the Chinese government.
Bloomberg reported the story that the Diablo Immortal Weibo account run by NetEase had been banned after posting a statement that, when translated, reads, "Why hasn't the bear stepped down?" In case you missed all of the internet memes, the President of China, Xi Jinping, has in the past been unflatteringly compared to Winnie the Pooh to the point where he banned the 2018 film Christopher Robin from releasing in the country. According to Bloomberg, the official reason the Chinese government blocked NetEase's Weibo account was for "violating relevant laws and regulations" (i.e. comparing Xi Jinping to a cartoon bear). Per the outlet, finding itself in deep trouble with the Chinese government, NetEase had no choice but to postpone Diablo Immortal's release indefinitely in the region.
If true, this wouldn't be the first time the Chinese government used a shotgun approach to anyone likening Xi Jinping to the fictional character. In 2019, the horror game Devotion was pulled from Steam because of a leftover easter egg that read "Xi Jinping Winnie the Pooh moron." China then revoked the game's publisher's business license. But while Devotion is a niche Taiwanese horror game that audiences can still purchase on the Red Candle Games store, Diablo Immortal is a mobile game developed by (and seemingly for) Chinese audiences, which could potentially drive the title into an early grave.
It's no secret that China is one of the biggest mobile gaming markets on the planet. According to Forbes, the mobile game Honor of Kings made $295 million last month, $280 million of which came from China, while PUBG Mobile grossed $138 million in the country Comparatively, Diablo Immortal made $24 million in its first two weeks without any business from China, reports Forbes, which might sound impressive until you consider that Diablo 3 made almost 10 times that in only 24 hours — and that Diablo Immortal probably cost way more than $24 million to make. Granted, Blizzard hasn't revealed any official numbers for Diablo Immortal, but since the company spent $200 million developing and maintaining World of Warcraft in its first four years of life, odds are Immortal's costs won't be covered by a measly $24 million.
To make matters worse, Diablo Immortal may never make that sort of scratch again since its player base may already be on the decline. Even though "over 30 million people pre-registered for the game," only around 10 million actually installed it, and given the outcry over recent microtransaction bombshells, numbers have likely dropped even further. Reports of Diablo Immortal's pay-to-win monetization spread like wildfire thanks to the calculations (and in one case, monetary sacrifices) of many gamers, who claim it would cost audiences upwards of $110,000 to max out one character. Other players have simply quite the game and asked for others to do the same. Diablo Immortal has also been review bombed in the past few weeks, and for a time, it sported the lowest user score in Metacritic history, although Madden NFL 21 now holds that unenviable title.
The future of Diablo Immortal looks bleak. Some who have played the game are fed up with it, and while some fresh players could salvage its poor reception and performance, that likely won't happen in the short term in the market where the divisive game has already released. And now, NetEase's alleged government troubles could mean the game will next expand into China. In fact, it wouldn't be surprising if NetEase suddenly found itself completely shut down in retaliation. With the Chinese market presumably permanently lost to Diablo Immortal, it's possible the game's profit potential has been cut short, less than a month into its life cycle.
While we would love to see Diablo Immortal turn its luck around, win gamers back, and even become the must-play mobile dungeon crawler for years to come, that might no longer be an option thanks to Winnie the Pooh.