News
Captain Tsubasa: Rise of New Champions Soccer Game Revealed
Soccer and anime collide in Captain Tsubasa: Rise of New Champions. Here's everything we know about the game!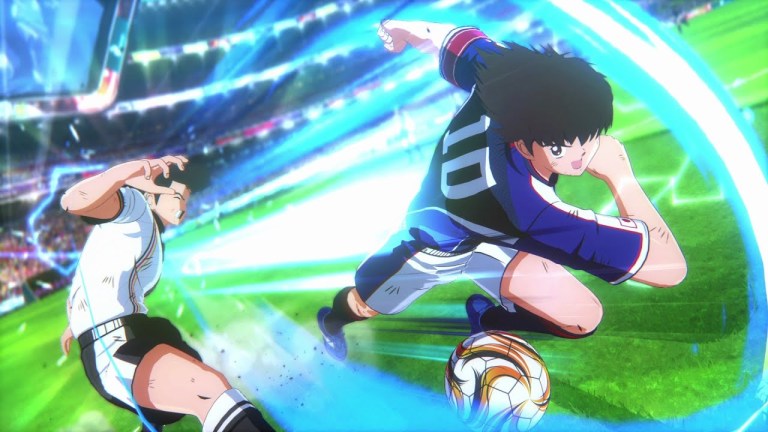 Bandai Namco has just announced Captain Tsubasa: Rise of New Champions, a new sports game that collides the worlds of soccer, manga, and anime. And it looks like a fun, new spin on the anime with loads of soccer action.
Long-time fans of Captain Tsubasa will know that it began as a manga series that kicked off in 1981, created by Yōichi Takahashi, who was inspired to creat the character after the 1978 FIFA World Cup in Argentina. An anime adaptation ran for 128 episodes between 1983 and 1986. The first video game adaptation was developed by Tecmo for the NES, and it launched in western regions with the title Tecmo Cup Soccer Game in 1992. Numerous sequels followed.
This new game, Captain Tsubasa: Rise of New Champions, is set to launch on PlayStation 4, Nintendo Switch, and PC. It's unclear if it will have RPG elements, but we really hope that it does. According to the official press release, players should "prepare to score over-the-top goals and meet colorful players & teams in the legendary world of Captain Tsubasa."
Here's the official Captain Tsubasa: Rise of New Champions announcement trailer:
Bandai Namco promises to "immerse players in a fantastic anime portrayal of the world of professional soccer. Players will be able to execute an array of powerful offensive and defensive super moves as they battle powerful soccer teams." Modes include Story mode, Vesus mode, and Online Versus mode. Not much to report about the gameplay just yet as the trailer only teased a few seconds of a fast-paced soccer match.
"We're excited to take to the pitch and bring Captain Tsubasa back to western console and PC gaming audiences with Captain Tsubasa: Rise of New Champions," says Dennis Lee, Bandai Namco's Director of Brand Marketing.
Lee adds: "With Captain Tsubasa: Rise of New Champions we're combining the global excitement surrounding the sport of soccer with the nostalgic appeal of the classic Captain Tsubasa franchise; all presented with anime style and flair. Soccer and anime fans are in for a truly unique and unforgettable experience!"
The exact Captain Tsubasa: Rise of New Champions release date is yet to be confirmed. Prognosticators are predicting a 2020 launch, but we'll be sure to let you know when it is announced officially.
Read and download the Den of Geek Lost In Space Special Edition Magazine right here!