News
Call of Duty: Warzone 2 Will Reset All Warzone Progress and Inventory
If you were hoping that Warzone 2 will allow you to keep your unlocks and cosmetics, we might have some bad news for you.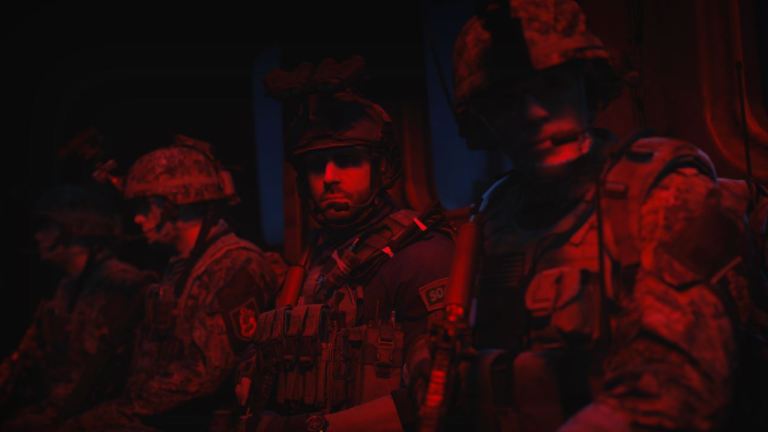 Activision Blizzard is currently under investigation following accusations of harassment, discrimination, and fostering a hostile work environment. You can read more about the investigation here.
In a somewhat surprising move, developer Infinity Ward has confirmed that Warzone 2 will essentially reset all of your Warzone progress (which may include cosmetic purchases).
"October 28 marks a new beginning for Call of Duty, starting with the release of Modern Warfare II," reads a statement on the Call of Duty blog. "Soon after, a wholly new Warzone will launch as an extension of the Modern Warfare II universe. With it comes new technology, new features, and new gameplay that work seamlessly together. Throughout, we have taken a wide range of community feedback to heart. In order to fully deliver this state-of-the-art experience, Warzone 2.0 will feature new Modern Warfare II content and systems with brand-new progression and inventories. Today's Warzone will continue as a separate experience that will include a continuation of player progression and inventories within that Warzone experience. We can't wait to share more details soon."
While that blog post doesn't specifically mention whether or not Warzone 2's "new progression and inventories" means that Warzone players will lose their cosmetic items (such as character skins and operators), it certainly sounds like the plan is to treat Warzone and Warzone 2 as different experiences and economies. For what it's worth, Call of Duty insiders have recently been reporting that Warzone 2 will reset all of that content, and they seem to be taking this update as a sign that their previous reports were accurate.
At the moment, many Warzone fans seem unbothered or even excited about the idea of Warzone 2 resetting their earned equipment and character progress. It's probably a stretch to say that there are many players who are genuinely excited about potentially having to grind for the same attachments, perks, and other in-game items they previously unlocked, but there's a sense that it all comes with the territory. For Warzone players who have been begging for a substantial update that truly refreshes the battle royale, the idea of a new engine, new maps, new mechanics, and just…well, more new and different things feels more substantial than whatever gear and levels may be lost in the process. Besides, you could argue that there are some pieces of existing Warzone gear that thematically and mechanically wouldn't carry over to Warzone 2.
It's the idea of a Warzone player losing all of the cosmetics they've acquired so far that feels a little more questionable. Whether or not you personally care about in-game cosmetics or choose to purchase them yourself, the fact of the matter is that a lot of live-service games tend to treat them as a pretty big deal. Indeed, a lot of recent Warzone events have revolved around the idea of being able to acquire new operators and character skins. That probably doesn't say much about the depth and quality of those events, but that's not necessarily the point here. The point is that the Warzone team has found many reasons to incentivize players to spend money on cosmetic microtransactions in the past. The idea that they would limit those items to a version of Warzone a lot of people probably won't be playing after Warzone 2 is released feels unsatisfying.
Of course, unless there are some technical or contractual issues that would somehow prevent the Warzone 2 team from allowing those premium cosmetic items to carry over to Warzone 2, it's possible that the game's developers will end up changing their minds about this decision. Then again, the Call of Duty franchise has a history of resetting player progress between its often years installments. Furthermore, this is still Activision Blizzard we're talking about. If they're ok with systems that encourage players to spend thousands of dollars in a mobile game and progress resets in a game like Destiny 2, then I think that Warzone fans might just be out of luck this time around.