News
Call of Duty Vanguard Alpha and Beta Dates: When Can Players Get Early Access?
Wondering when you can jump into the Call of Duty: Vanguard open beta? Here's what we know.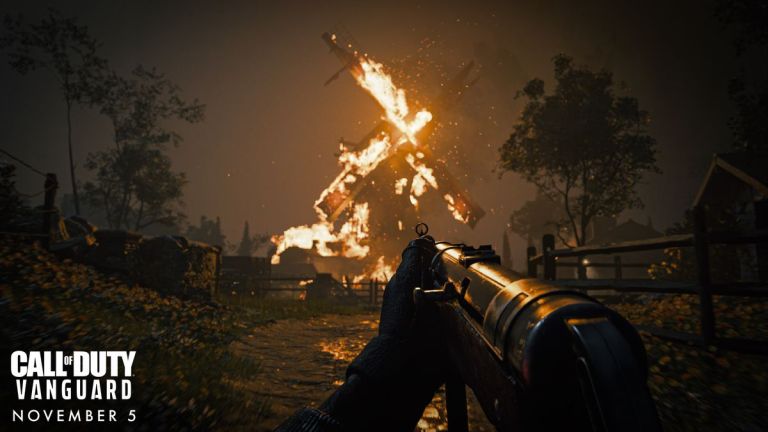 Activision has announced Call of Duty: Vanguard, the next installment in the popular shooter series. The new game, which is developed by Sledgehammer Games, in conjunction with Raven Studios and Treyarch, will take the franchise back to the battles of World War II for the first time since 2017, introducing a new story campaign, multiplayer component, Zombies mode, and even a brand-new map for Warzone.
The announcement comes at a time of reckoning for Activision Blizzard, which is facing several lawsuits as well as disturbing allegations of sexist and toxic work environment. In the weeks since California's Department of Fair Employment and Housing filed a lawsuit against the company over its workplace culture, many current and former employees have shared their own stories of being harassed or mistreated at the publisher. You can read more on the allegations here.
Here's everything else you need to know about Call of Duty: Vanguard:
Call of Duty Vanguard Release Date: Alpha and Beta Dates
Call of Duty: Vanguard will launch on Nov. 5 for PlayStation 5, Xbox Series X/S, PlayStation 4, Xbox One, and PC. Ahead of the full release, Activision will hold several alpha and beta test periods so that players can try out the game's multiplayer modes and give their feedback.
While Activision has confirmed that it will hold an open beta period for the game, the publisher hasn't shared alpha and beta dates or times yet. That said, Call of Duty watchdog site Modern Warzone (via GameSpot), one of the first sources to report on Vanguard earlier this year, has said that the first alpha test will take place later this month, followed by a PlayStation exclusive beta and an open beta across all platforms.
Here's the breakdown:
Call of Duty: Vanguard Alpha – Aug. 27-29
Call of Duty: Vanguard PlayStation Beta – Sept. 10-12
Call of Duty: Vanguard Open Beta – Sept. 16-20
Since the dates haven't yet been officially confirmed by Activision, take the above with a grain of salt.
Call of Duty: Vanguard Single-Player and Multiplayer Details
Vanguard's single-player campaign tackles an alternate WWII history "what if" scenario where a special ops unit must foil the Nazi's plan to find Adolf Hitler's successor at the tail end of the war. The four main characters making up the squad trying to stop "Project Phoenix" are based on real-life soldiers who fought for the Allied Forces.
Vanguard will also ship with a new multiplayer component, including 20 maps across the Western, Eastern, Pacific, and North African fronts of WWII, as well as a new mode called Champion Hill, which is "a mix of battle royale plus gunfight with progression happening between each of the rounds," according to multiplayer creative director Greg Reisdorf in an interview with IGN.
In a first for the franchise, Treyarch will provide a new Zombies mode for another studio's Call of Duty game. Vanguard's Zombies mode is billed as "a crossover [that] connects with the  Call of Duty: Black Ops Cold War  Zombies storyline," according to a press release. Activision confirms that Vanguard will build off of the Zombies lore established in Cold War. IGN revealed that the new mode will explore "the birth of the zombies."
As for Warzone, Raven Studios is designing a brand-new map — not just a re-skin of Verdansk — that ties into Vanguard. The mode "shares the same tech as Vanguard for seamless weapon and operator integration" and will also introduce a new "multi-faceted, anti-cheat system" that will hopefully help with many of Warzone's current hacker woes.
Call of Duty: Vanguard File and Download Size
Those players hoping Vanguard's file size wouldn't be quite as big as Cold War or Modern Warfare should brace themselves. According to the game's listing on the Microsoft Store, you'll need to 270.05 GB of storage to download and play the full release of Vanguard.
More on Call of Duty: Vanguard as we learn it.