News
Call of Duty: Black Ops Cold War Multiplayer Trailer Reveals New Maps, Modes, and Story
Call of Duty: Black Ops Cold War's multiplayer changes the game quite a bit while paying tribute to classic concepts.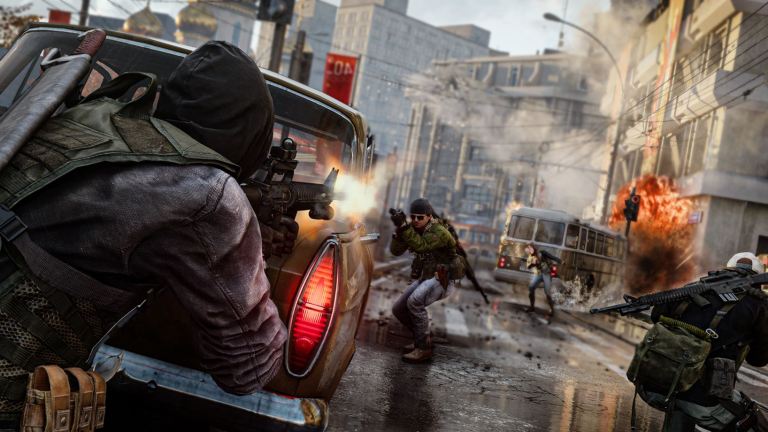 Activision has revealed the first official details for Call of Duty: Black Ops Cold War's multiplayer, which will attempt to combine some of the best elements of previous Call of Duty games while incorporating some intriguing new elements.
One of the biggest surprises of the reveal was Treyarch and Raven Software's insistence that they intend to incorporate a narrative into the multiplayer experience. Said narrative will be featured in everything from the equipment multiplayer operatives use to the levels themselves and the objectives you complete. Timeline-wise, the multiplayer will take place in the '80s, but it will be set years after the game's campaign.
So far as individual modes go, Cold War will revive the franchise's standard play options while introducing new concepts such as 6v6 VIP Escort operations, 12v12 Combined Arms skirmishes, and a new 40-player, Fireteam mode. That last one is especially interesting as it not only raises the player count of "standard" Call of Duty multiplayer modes considerably but utilizes a sandbox-style map design that allows teams to complete objectives in whatever order they see fit. We get some real Battlefield vibes from what we've seen of it thus far, but many elements of the concept do feel unique to the upcoming title.
You may be happy to hear that Cold War will not revive the "Specialists" concept seen in Black Ops 4. Instead, Cold War will allow you to create a multiplayer class while utilizing the expanded Gunsmith system to better customize your weapons and more easily understand how alterations to existing weapons will affect their performance. Loadouts can also be customized with new "Wildcards" which allow you to access a variety of perks and benefits.
While Cold War multiplayer will feature other returning concepts such as a proper old-school minimap, it will change the classic Call of Duty Scorestreak system somewhat. Under the new system, Scorestreaks are not reset when you die. However, those who string multiple kills together in the traditional way will be able to access Scorestreak bonuses as well as the standard array of Scorestreak benefits.
Operatives will also behave slightly differently than they have in some recent Call of Duty games. For instance, initiating a sprint will now trigger an enhanced "burst of speed," while slides "start and end in a crouched position." Your footsteps also make more noise while you're moving faster, while jumps are designed to result in "more natural heights." You can see some of these new movements in action in the debut trailer for Cold War's extensive multiplayer options:
For a better idea of how Cold War will look and feel once you've actually gotten your hands on it, you can checkout this upload of a full match on the Armada multiplayer map:
All of this really just scratches the surface of Cold War's multiplayer options, so for more info on all of these new modes, concepts, and features (including a look at some of the game's new maps) be sure to check out this extensive blog post.
We're excited by most of what we've seen of Cold War thus far, but it remains to be seen how the game's most loyal players react to these changes and how the experience grows over time through various updates.