News
Call of Duty Black Ops: Cold War Launch Time – When Does It Release on Xbox Series X, PS5, PC, PS4, and Xbox One?
Wondering when you can finally start playing Call of Duty Black Ops: Cold War? Here are the launch times you need to know!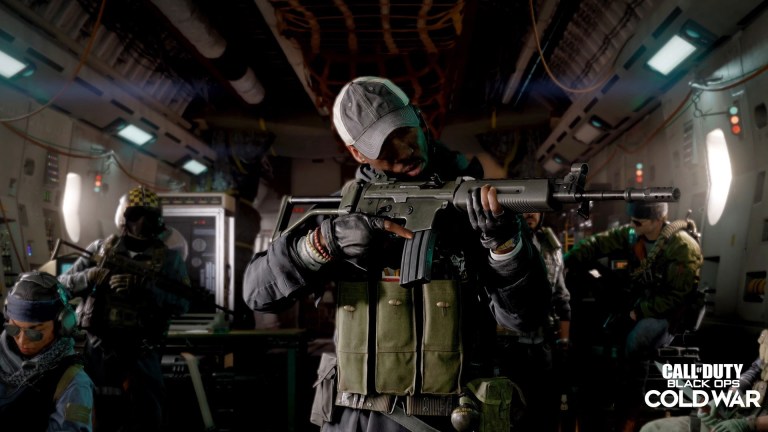 Call of Duty fans are only hours away from getting their hands on the latest installment of the franchise, the spy-themed Black Ops: Cold War, which sees the heroes from the original Black Ops game on the tail of a Russian spy known as Perseus. Series "heroes" Frank Woods, Jason Hudson, and Alex Mason will be dabbling in a bit of espionage (but really, it seems like they'll mostly be blowing stuff up) on the orders of President Ronald Reagan. It's clear Treyarch and Raven Software are aiming for a pure '80s action flick feel with their latest.
Players anxious to jump in and experience everything Cold War has to offer will be able to do so very soon. If you're in the US, you'll only have to wait until 12 am ET on Nov. 13 or 9 pm PT on Nov. 12 to play on Xbox Series X, PS5, PC, Xbox One, and PS4, according to Call of Duty watchdog site Charlie Intel.
For all other regions, you'll have to wait until midnight local time on Nov. 13 to start playing the game — except if you're getting the PS5 version. The worldwide launch of the PS5 isn't until Nov. 19, which means you won't be able to access Cold War until then if you're overseas. A harsh wait indeed.
If you're wondering how much space the new Call of Duty game will take up in your precious next-gen SSD, Forbes has a breakdown of Cold War file size per console:
PC: 125GB
PlayStation 5: 133GB
Xbox Series X|S: 136GB
PlayStation 4: 95GB
Xbox One: 93GB
Not sure which edition of the game to buy? Luckily, that matters a little less than usual, thanks to the game's cross-platform options, which will allow you to play with friends no matter which platform you or they use. Here are the full details.
On top of a single-player story campaign, Cold War will of course also feature a multiplayer component, the popular Warzone battle royale mode, and even a new take on Zombies.
Unlike the single-player, the Zombies mode will kick off a new story unrelated to past Zombies modes, introducing new characters and situations. But don't worry, the zombie horde you know and love is back and hungrier than ever.
Cold War will also allow players to bring all of their progress and items from the Modern Warfare version of the Warzone battle royale mode to the Cold War version of Warzone. Players will be able to continue playing Warzone through Modern Warfare when the new game launches as well. Cold War players should expect all-new loot geared toward the specific game as well.
While the game will be available on next-gen consoles, Call of Duty fans will have to buy the Cross-Gen Bundle on PS4 or XBO to upgrade to the PS5 and XSX versions when they launch. That bundle will cost $70, making Cold War the one of several cross-gen games to not allow players to upgrade to next-gen for free.
More Call of Duty news as we learn it!