News
Blizzard Confirms BlizzCon Digital Event For Early 2021
Blizzard will host a digital showcase in 2021, but will that event replace next year's BlizzCon?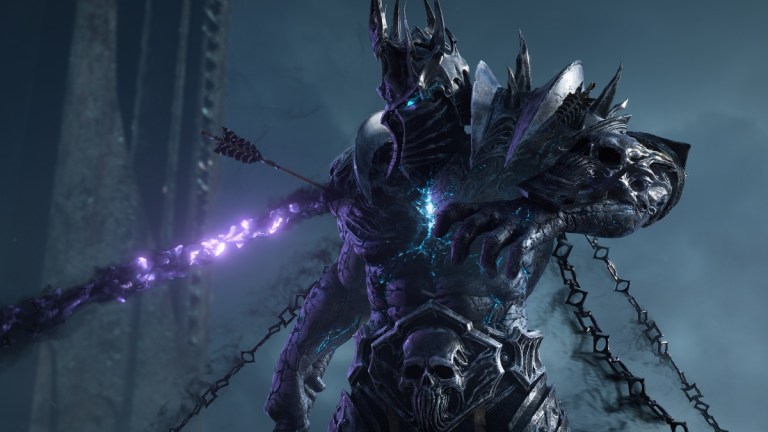 During a recent earnings call (as reported on by GamesIndustry.biz), Blizzard president J. Allen Brack noted that the studio plans on hosting a digital version of BlizzCon sometime in early 2021.
"We're really fortunate to have a passionate and engaged community that's really looking forward to what we're creating," said Brack regarding the upcoming event. "We're looking forward to sharing what the teams have been working on for that event."
As we previously reported, Blizzard made the decision to cancel its BlizzCon 2020 celebration due to health concerns related to the COVID-19 pandemic. As such, it would seem that this upcoming 2021 BlizzCon digital event is meant to be a kind of replacement for this year's canceled show.
However, it's not entirely clear if that's really the case. Brack noted that this event is meant to "the spirit of BlizzCon," which tends to suggest that it might not actually be a 1:1 replacement. After all, we suspect that Blizzard would still like to host a traditional BlizzCon showcase in 2021 (assuming they are able to) which could mean that this event won't actually be referred to as BlizzCon. That would also help ensure that Blizzard doesn't have to permanently change the timeframe of all future BlizzCon events.
We also have some unanswered questions about this digital event's format. Previous BlizzCon shows were divided into three distinct sections: the live showcase, public digital access, and private digital access. Live attendees were able to view any presentations they were physically able to attend while those watching from home for free were typically only able to watch the opening keynote speech and associated e-sport competitions. The only way to watch all of the presentations from home was to buy a virtual BlizzCon ticket.
It remains to be seen whether or not Blizzard will charge fans to see all of the presentations associated with this 2021 digital event, but we'd suspect that will not be the case given that "digital" is the only way to watch the show this time around.
We also have questions regarding what we can expect to see at this event. Updates on Overwatch 2 and Diablo 4 seem to be likely candidates, but the next World of Warcraft expansion and the third Hearthstone expansion of 2020 will already be out by the time that this 2021 event airs. As such, the 2021 digital showcase could feature a comparatively limited number of reveals and announcements.
In any case, we'll be sure to bring you more information about Blizzard's 2021 digital showcase (including its confirmed start date) as soon as those details become available.