News
Blade Runner PC Game Finally Gets Official Remaster
Blade Runner, one of the great "lost" classics of PC gaming, is getting the remaster it deserves.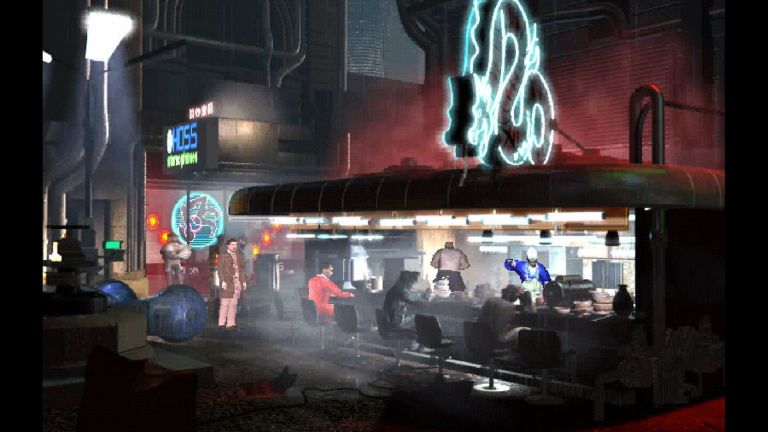 We previously reported that fans were working on a way to restore the classic PC adventure title, Blade Runner. Now, Alcon Entertainment and Nightdive Studios have confirmed that they have acquired the rights to develop an official restoration of the game.
That project, which is known as Blade Runner: Enhanced Edition, will be based on the same KEX game engine that Nightdive is using for its enhanced editions of System Shock and Turok: Dinosaur Hunter. According to the Nightdive team, that engine should allow the developers to properly restore this largely lost PC classic.
"Blade Runner is still a jaw-dropping achievement on every level, so while we're using KEX to upgrade the graphics and respectfully elevate the gaming experience in a way you've never seen before, we're still preserving Westwood's vision and gameplay in all its glory," Nightdive CEO Stephen Kick said in a statement. "While you can enjoy the benefits of playing the game on modern hardware, the game should look and feel not as it was, but as glorious as you remember it being."
Speaking of modern hardware, it sounds like the plan is to release this enhanced edition of Blade Runner for PlayStation 4, Xbox One, Nintendo Switch, and Steam sometime in 2020. The enhanced edition of the game will feature the usual niceties, such as enhanced character models, widescreen support, and control customization options.
Those new features are nice and all, but as we mentioned in our report on the fan restoration of Blade Runner, the real story here is that this game is being brought into the modern era.
To recap, developer Westwood Studios first released the Blade Runner PC game in 1997. The game was widely praised by critics and fans for its incredible story, references to the phenomenal original film, and revolutionary technology. Sadly, that revolutionary technology proved to be a bit of a problem in the long-term when Westwood lost the game's source code. Following Westwood's closure, the act of properly restoring the original game became too daunting of a task for many to manage.
We're glad that someone eventually found a way to make this remaster officially happen. With its dynamic storytelling and incredible art direction, Blade Runner has long been considered one of the greatest achievements in video game design. Its legacy has certainly been amplified by the fact that actually trying to play the game over the last 20 years or so hasn't exactly been an easy prospect.
We'll see if the game lives up to the legacy that its elusiveness has bolstered, but our gut says that people who never got to experience this game are going to be impressed.