Sponsored
The Most Impactful Cards of Magic: The Gathering Adventures in the Forgotten Realms
Worlds collide as Dungeon & Dragons meshes with Magic: The Gathering, to create an all-new card set with the lore and enchantment of both universes. Adventures of the Forgotten Realms has arrived!
This article is powered by: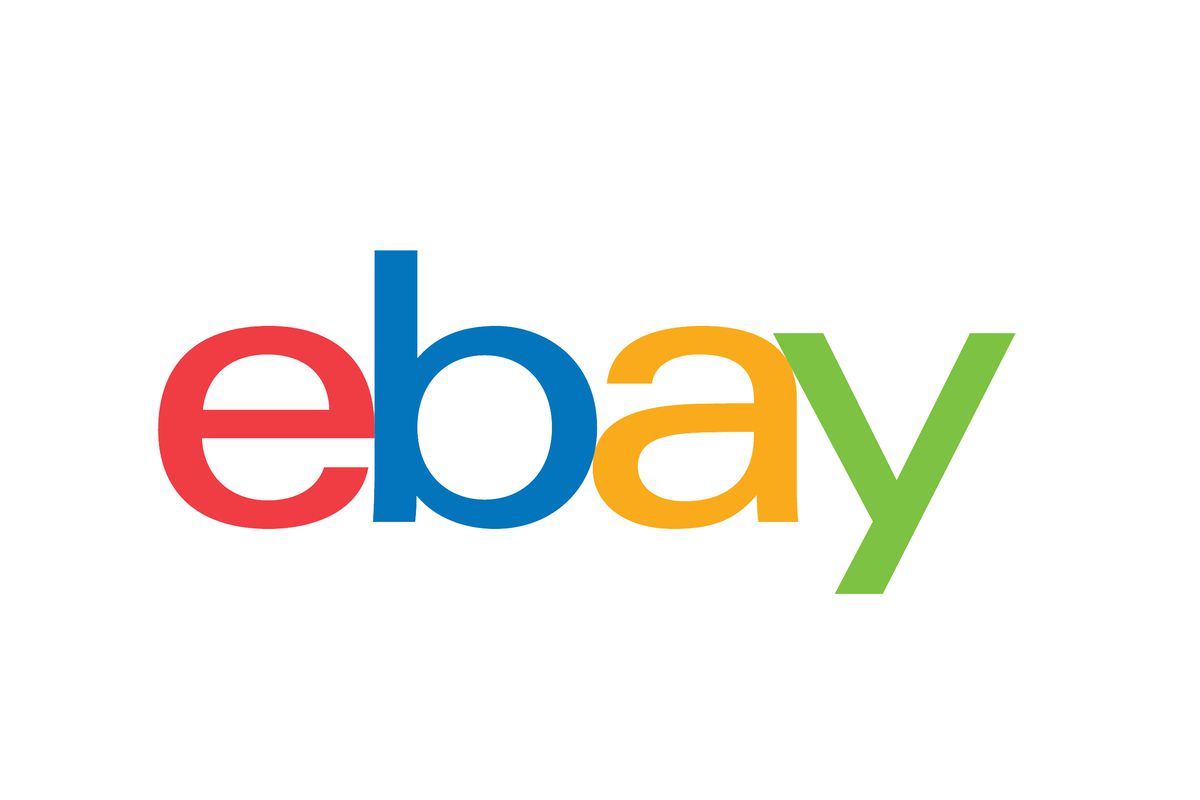 Magic: The Gathering Adventures in the Forgotten Realms is finally here, and Magic's long-anticipated crossover with Dungeons & Dragons brought with it new creatures, new mechanics, and if the Standard 2022 queue in MTG Arena is any judge, a burst of new excitement in the newest sets. This batch of new cards has completely changed the future of the standard format and should make some significant changes in a few non-rotating ones as well. Now that we've had some time to play with the new cards, we're taking a look at some of Magic: the Gathering Adventures in the Forgotten Realms' most impactful cards!
Loyal Warhound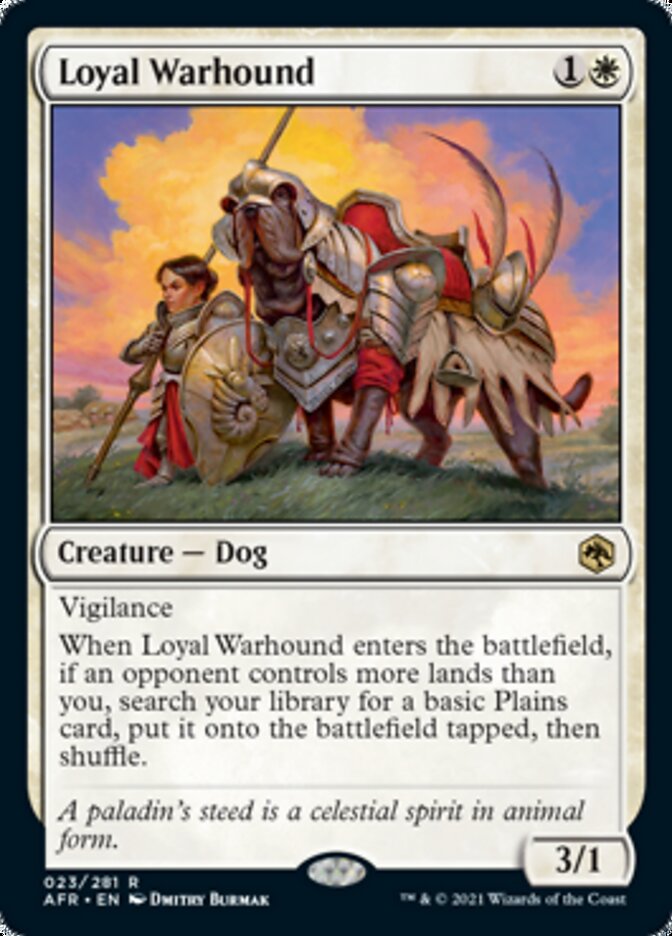 Loyal Warhound has a lot in common with Knight of the White Orchid – it's a solid attacker with some catch-up ramp stapled on. That makes it useful in just about any white deck, and that's being borne out so far in the new Standard, with the trusty pup being slotted into +1/+1 counter decks, vanilla aggro decks, and even some multicolored ones. What makes Loyal Warhound stick out is his tribe: as a very good boy. Anybody running a dog tribal deck in Commander is probably willing to pay top price for some ramp, especially where that ability is most likely to go off. The pup is going for between $2 and $4 now, and its flavor should help hold that price.
Iymrith, Desert Doom
Iymrith is a beast: a 5/5 flyer is extremely strong, but add in card draw and protection and you have an immaculate top-end threat. That's why she's a finisher for two of the top-tier decks in Standard 2022 – red-blue dragons, and blue-black control. Iymrith is the best of a LOT of dragons introduced in AFR, at least in Standard. That means she should hold onto her value at least until the next rotation cycle, in September 2022. And with her abilities, she will likely become a staple in some mono-blue and dragon commander decks, helping that value grow from her $15 price today.
Grab a copy of Iymrith, Desert Doom here.
Power Word Kill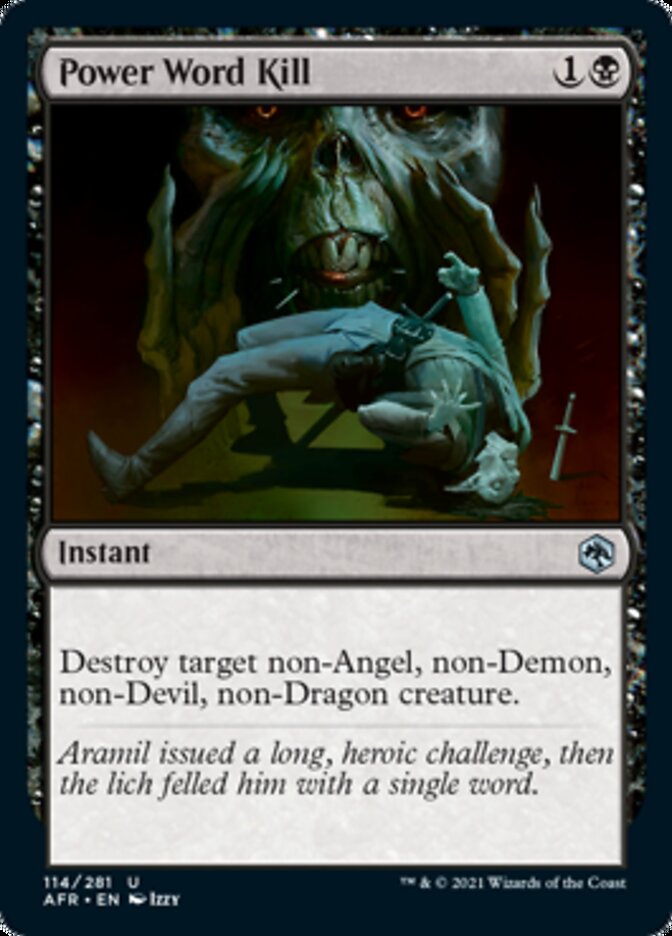 Power Word Kill was one of the earliest previews of the set, and it took a minute for people to realize what it could do. There are a lot of exclusions to its otherwise very efficient removal ability. That said, there are a lot of exclusions to Eliminate's very efficient removal ability, too, and that card was a staple in any deck that touched black since it hit. Power Word Kill's biggest weakness is that, in Standard 2022, it's useless against the best deck in the format (red-blue dragons). But that means in eternal formats, where the best creatures are phoenixes, artifacts, and people holding giant hammers, it's great. You can get a full playset of Power Word Kill for less than $5 now, but I'm willing to bet that goes up over time.
Hobgoblin Bandit Lord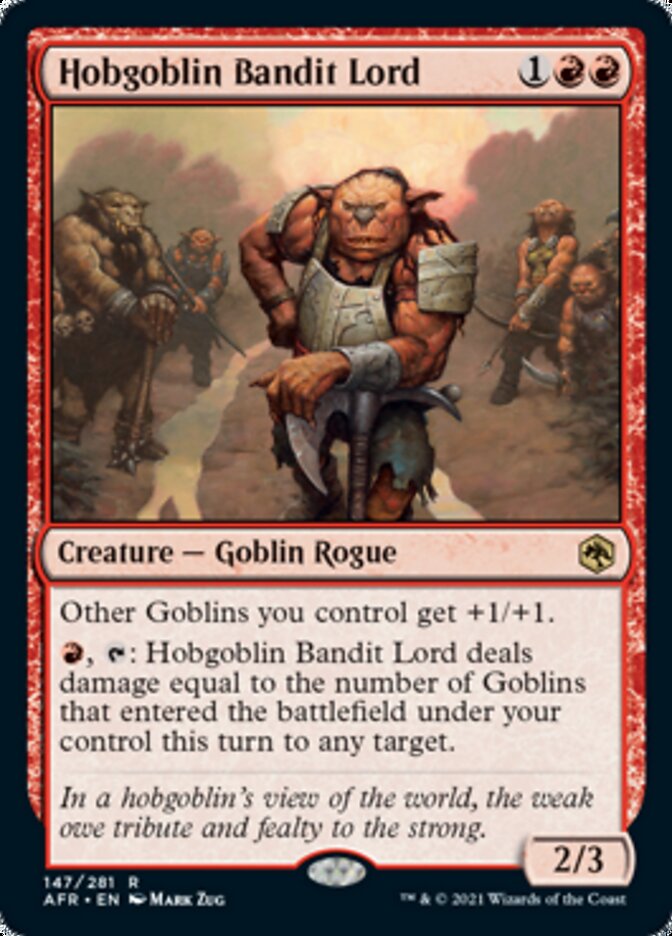 Hobgoblin Bandit Lord brought an entirely new archetype to life in Standard: Goblins. Long a staple of older formats, mono red goblins didn't have anywhere near enough juice to compete since cards like Muxus, Goblin Grandee, or Krenko, Mob Boss rotated out. But since Hobgoblin Bandit Lord pumps up the whole board and has an activated ability that can win the game with one good turn, standard goblins is now a going concern. Hobgoblin Bandit Lord is hovering around $4 a card now, but the more people get to play with it (and the more they realize it can help set up an alternate win condition in goblin commander decks), the more they should be able to charge for it.
Ranger Class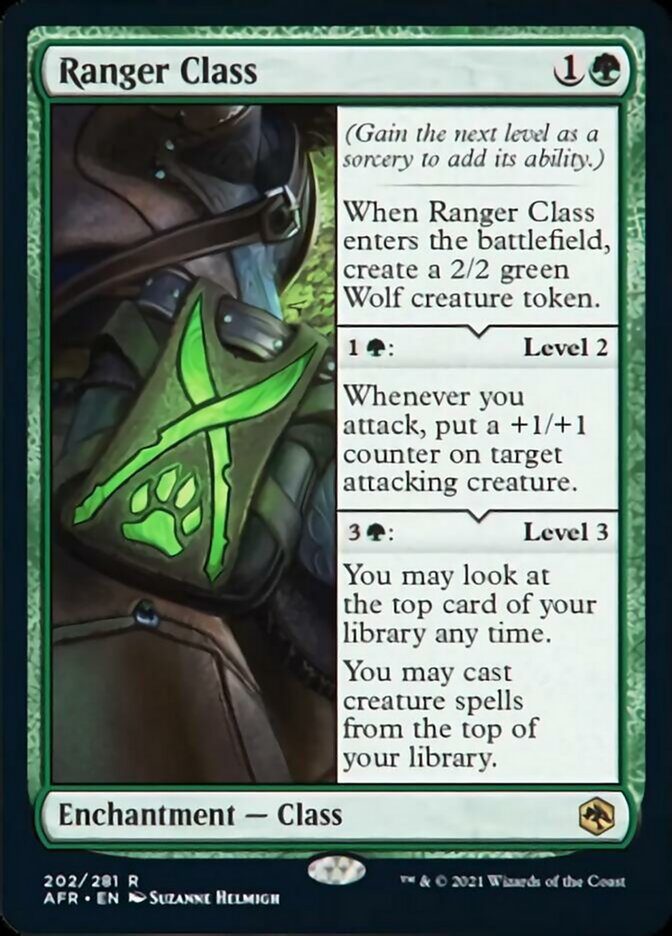 Mono Green aggro is an extremely effective deck. So much so that it's starting to place well in tournaments that aren't limited to 2022 rotation cards – it's beating old Throne of Eldraine standbys, too. And while a lot of credit will go to Werewolf Pack Leader, what really seems to be bumping this deck over the top is the new rare green class enchantment, Ranger Class. This card builds a board state, fills the curve out, pumps creatures, and then helps with card draw, all for very reasonable prices. And as an enchantment, it's much harder to deal with than a creature. It's hanging around at between $3 and $5 right now, but I think it's severely undervalued at the moment and a good card to get in low on.
Buy copies of Ranger Class here.
Treasure Vault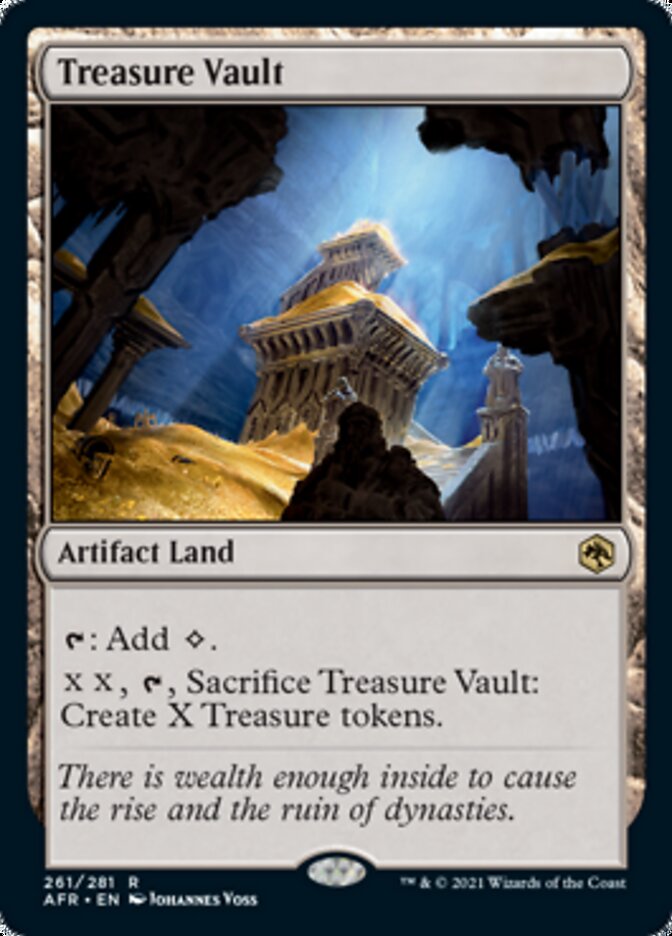 No colorless card has really made a huge impact on a standard yet, but Treasure Vault is a monster in Commander and Modern. Imagine this quiet little artifact land in an Osgir the Reconstructor deck being sacrificed for several treasures. Then on the same turn, it's returned to the battlefield by Daretti or Goblin Engineer. Then sacrificed again next turn, and brought back by a Sun Titan. Then sacrificed again, only to have four copies returned by Osgir armed with Battlemage's Bracers. That kind of ramp is obscene in a red-white deck and will infuriate your playgroup in the best way. That's why copies are going for more than $10 now, and probably won't be going down any time soon. Grab one now.
Kalain, Reclusive Painter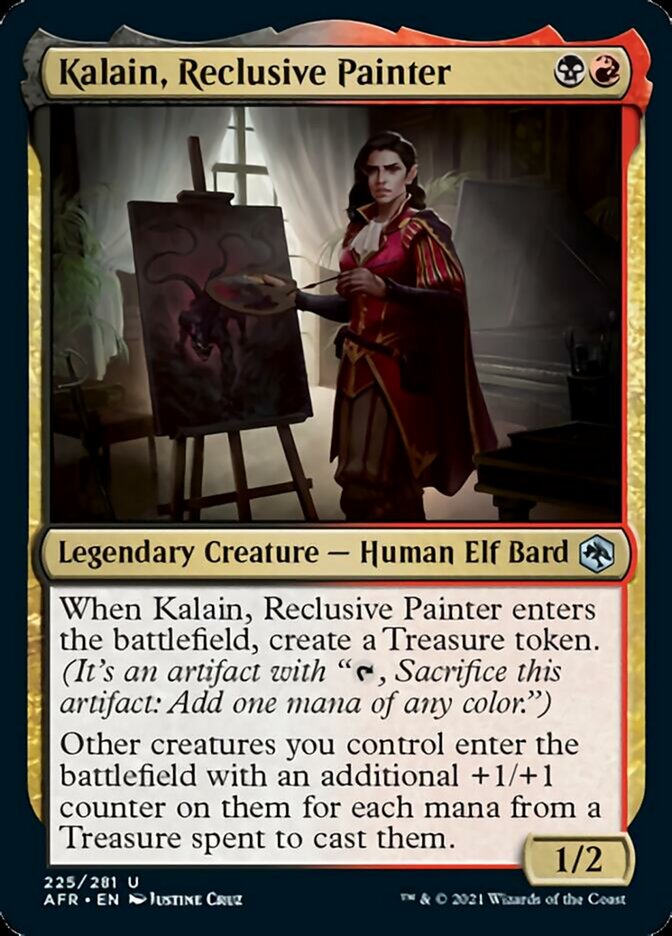 This is a tough category to narrow to one, but Kalain is the pick here because of the new archetype she helped fuel: red-black treasure. This midrange deck bounces between being a sacrifice deck and a combo one, but it would not exist without Kalain being there to pump treasure-filled creatures. And so far, it's got a very respectable win rate. Kalain is also the cornerstone of a new red-black commander deck being released with AFR, so while there will be a lot of copies on the market, she'll be useful in a lot of decks. So she's a steal at less than $1