News
Battlefield Sequel Will Release in 2021
Battlefield returns in 2021, but what will the franchise look like at that time?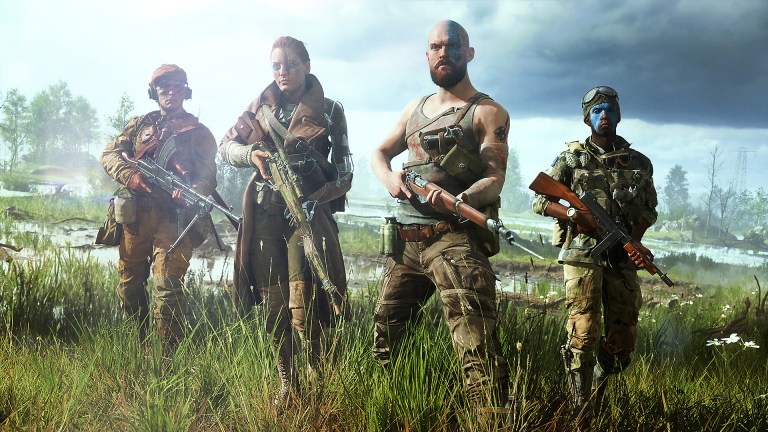 In a statement to IGN, an EA representative confirms that developer DICE intends to release a Battlefield sequel sometime in 2021.
"Longer term, the studio is focused on the future of Battlefield that we'll be bringing to players in 2021," reads the final part of a statement from EA regarding DICE's plans moving forward.
Previously, EA had suggested that Battlefield could be released as late as 2022, but it seems that EA and DICE are now anticipating the release of the next Battlefield game sometime during the next year.
There are a few points of interest to note about that confirmation, and the first concerns the Star Wars Battlefront series. After a historically bad launch, Star Wars Battlefront 2 managed to turn the corner and become not only a successful game but one that is genuinely beloved by the many who still play it.
The success of Star Wars Battlefront 2 cast some doubt regarding when DICE would return to the Battlefield series and if they had any interest in essentially replacing Battlefield with Battlefront in the long-term. While the prospect of them abandoning Battlefield entirely has always been a long-shot, Battlefield 5's sales struggles did cast some reasonable doubt on what DICE would do with the franchise moving forward.
That brings us to our next point. Assuming the next Battlefield launches in 2021, what kind of game will it be? Right now, everything from Battlefield 6 to Battlefield 2 (a World War 2 follow-up to Battlefield 1) is on the table. We've even heard some speculate that the Hardline spin-off series could make a return with this upcoming 2021 installment. There is, of course, also a vocal contingent who are rooting for the return of Battlefield: Bad Company.
One of the more interesting theories out there suggests that DICE could promote the next Battlefield's battle royale mode more this time around. The battle royale mode is still thriving, and while Battlefield 5 featured a battle royale option, it felt half-hearted and was released at a time when the game had already struggled to find an audience.
Given the franchise's relatively long hiatus, we suspect that DICE is going to use the next Battlefield game as a template for what they hope the series will eventually become. Whatever happens, we're excited to see how the studio breathes life into a franchise that certainly deserves more than it has gotten as of late.