News
Artifact Reboot Will Include Single-Player Campaign
Valve's massive reboot of Artifact will include a dedicated story mode.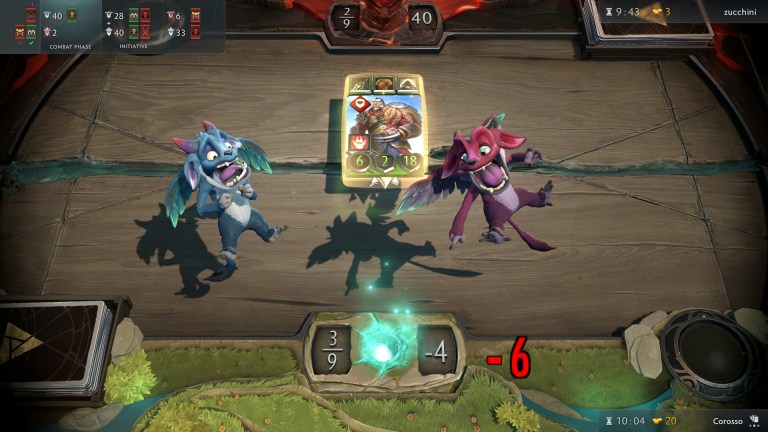 Valve's controversial CCG project Artifact will be getting a new single-player mode as part of the title's overhaul updates.
"We are doubling down on that effort through a single-player campaign which will both teach new players the game and continue the story that began with A Call To Arms," says Valve via a Steam blog update. "Tying into our progressions systems, we want people to feel rewarded no matter which way they choose to play the game, whether it be in competitive play or the campaign."
As Valve points out, this single-player game will not only capitalize on the fact that there is actually a story in Artifact (we wouldn't blame you for not knowing that), but that Artifact is based on the rich lore of the DOTA 2 universe. Much like Riot is showing with their League of Legends spin-offs, there are, theoretically, quite a few stories to tell with the DOTA mythology, and we're interested in seeing what Valve does with that lore.
There aren't many further details available regarding Artifact's single-player campaign at this time, but if the Hearthstone single-player campaigns are any indication, then you should basically expect them to emphasize A.I. boss battles that utilize the game's basic CCG mechanics.
While such a mode could certainly be entertaining in its own right, there are arguably two bigger stories at play here.
The first is the continuing evolution of Artifact. Valve has already stated that they intend to essentially reboot the CCG following its unsuccessful launch, and the addition of a story mode (as well as a variety of gameplay and quality of life updates) certainly emphasizes their commitment to turning that ship around. There's a lot of work to do before Artifact is ready for primetime, but we'd bet that Valve has the resources and talent to get it there eventually.
It's certainly also worth noting that this means Valve is working on yet another single-player story. Granted, this isn't the way many people probably hoped to see them return to this format, but between this and Half-Life: Alyx, it's been fascinating to see Valve return to telling stories in video games again.
Considering that Valve is also seemingly determined to make Artifact as free-to-play friendly as possible, we're eager to jump back into the game whenever it does relaunch in order to see for ourselves where it fits into the proud legacy of the CCG genre.