Features
43 Canceled Star Wars Projects
Various Star Wars movies, games and TV shows have been canceled over the years. The Force was not strong with these...
The Star Wars universe is a dangerous place. For example, "man walks into a bar" gags in Mos Eisley tend to end with unwarranted threats, droid racism, limbs being chopped off, impromptu deaths or – worst of all – rigorous re-editing.
Until the Disney buy-out, the world created by George Lucas was just as treacherous for seemingly-exciting projects. Lucasfilm, for a time, became notorious for the number of cancelations under its belt, with films, TV shows and game ideas constantly being chucked out at various stages of their development.
But when did the term "countless" ever stop us from trying to count things? Never, that's when. So we donned a pointy-hooded robe and scoured the desert wilderness of the internet to bring you what we hope is a complete list of what we've missed out on from that galaxy far, far away.
We haven't covered canceled Star Wars books and comics here, simply because there are too many to count. Forgive us, please. 
So, without further Bantha poodoo, here's our tribute to the Star Wars projects that we'll never get to see…
The Films
George Lucas' Sequel Trilogy
What was it? The first entry on our list is undeniably the most talked-about; George Lucas' original plans for a Star Warssequel trilogy. Indeed, several reports will have you believe that Mr Lucas envisioned a further three films since the very invention of the Star Wars universe.
"It's a nine-part saga that has a beginning, a middle and an end," said Lucas in 1980. It progresses over a period of about fifty or sixty years with about twenty years between trilogies, each trilogy taking about six or seven years."
Plot-wise? Luke and his sister (not Leia at this stage of planning, apparently) would have been developing their skills with the force, it is believed, while moral and philosophical problems would have been the focus. Key themes would have been distinguishing right and wrong, as well as passing on your knowledge.
A romantic interest for Luke, as well as his children, his legacy and the rebirth of the Republic would also have been on the agenda.
Rumours persist that, if all had gone to plan, a Hamill-cameo akin to Obi-Wan's role in A New Hope would have appeared in the sequel trilogy's final installment, Star Wars Episode IX, in around 2011.
What happened? "Basically what I said as a joke was, 'Maybe when Harrison and Carrie are in their 70s, we'll come back and do another version.'" said Lucas in 2002. "The thing I didn't realise then, and that I do realize now very clearly, is that not only would they be in their 70s, but I would be in my 70s too."
In 2008, Lucas is also quoted as saying that "the movies were the story of Anakin Skywalker and Luke Skywalker, and when Luke saves the galaxy and redeems his father, that's where that story ends."
It sounds to us that Lucas simply lost passion for the project, which ties in well to his well-known desire to step away from the blockbuster arena.
Chances of resurrection? Well, the Sequel Trilogy is very much a reality now, so we may never know the extent of Lucas' plans for a new generation of galactic heroes and villains, but we know the movies have taken at least a few things from his original outline for Episode VII.
Indeed, it seems Lucas has been fairly separate from the creative process in his role as a consultant. "I mostly say 'you can't do this. You can do that,'" he told Bloomberg Businessweek. "You know, 'The cars don't have wheels. They fly with antigravity.' There's a million little pieces. Or I can say, 'He doesn't have the power to do that, or he has to do this.' I know all that stuff."
"A film about robots, with no humans in it"
What was it? As more of an aside (albeit an interesting one), from George Lucas' aforementioned sequel trilogy planning, a droid-centric cinematic outing was on his mind at one point.
In 1980, Lucas told Prevue magazine that "as I was writing, I came up with some ideas for a film about robots, with no humans in it."
"When the smoke cleared, I said, 'This is really great. I'll do another trilogy that takes place after this [the original trilogy].' I had three trilogies of nine films, and then another couple of odd films. Essentially, there were twelve films," Lucas added, slightly confusingly.
What happened? A solo cinematic outing for R2-D2 and C3-PO seems the exact sort of thing studio executives looking for bankable shared cinematic universes would invest in these days. At the time, the idea didn't seem to float, though. As soon as 1981, it seems Lucas had stopped referring to the droid-heavy movie in his interviews.
Chances of resurrection? Very slim. But, if you were paying attention to kids' TV in the late 1980s, you might have spotted the animated Star Wars spin-off Droids. Although not feature length or cinema-standard, this series is probably as close as we will get. "Droids in Distress," an episode from Star Wars Rebels, is a decent substitute too.
"Wookiees, nothing else"
What was it? As above, Lucas was tentatively planning a Wookiee-centric movie in the year 1980.
In the same interview where he suggested the droids movie, he also said "When I got to working on the Wookiee, I thought of a film just about Wookiees, nothing else. So, for a time, I had a couple of odd movies with just those characters."
Plot-wise, the world of Wookiees opens up many possibilities in the wider Star Wars universe. Life-debts are common amongst Wookiees, which has been played in interesting directions previously, while the Wookiee homeworld of Kashyyyk is one of the more beautiful corners of the Star Wars galaxy.
What happened? Again, the idea simply stopped being mentioned. To our decades-later speculation-heavy minds, this seems to suggest a studio bigwig shut the idea down quickly.
Chances of resurrection? Nil, but did the ideas here become the infamous Holiday Special, we wonder? If not, perhaps some recycled concepts ended up in 1985's Ewoks TV series. We'll never know, but there's a chance the cinema-going public might have dodged a bullet here.
3D rereleases of Attack Of The Clones and Revenge Of The Sith
What was it? You might remember in 2012 when, in lieu of creating new content, a 3D rerelease for the prequel trilogy was announced by Lucasfilm/ 20th Century Fox.
The first one went ahead, with The Phantom Menace picking up a nifty $43 million in the US to nudge its original box office total over the $1 billion mark. Fans also got to enjoy some podracing-style 3D glasses. They had, er, fun.
However, with the big changes to the behind-the-scenes Star Wars world occurring in 2013, Lucasfilm's cancelled the rereleases of Attack of the Clonesand Revenge of the Sith.
What happened? The production of The Force Awakens happened, in this case. Shortly after the cancelation occurred, Kathleen Kennedy released a statement saying "given the recent development that we are moving forward with a new Star Wars trilogy, we will now focus 100 percent of our efforts on Star Wars: Episode VII in order to ensure the best possible experience for our fans."
Chances of resurrection? Well, that statement concluded with "We will post further information about our 3D release plans at a later date," so it seems the idea hasn't been completely canned. With Disney's desire to push forward in a Marvel Studios-esque model of yearly instalments and spin-offs, we've no idea when they'd fit this in, though.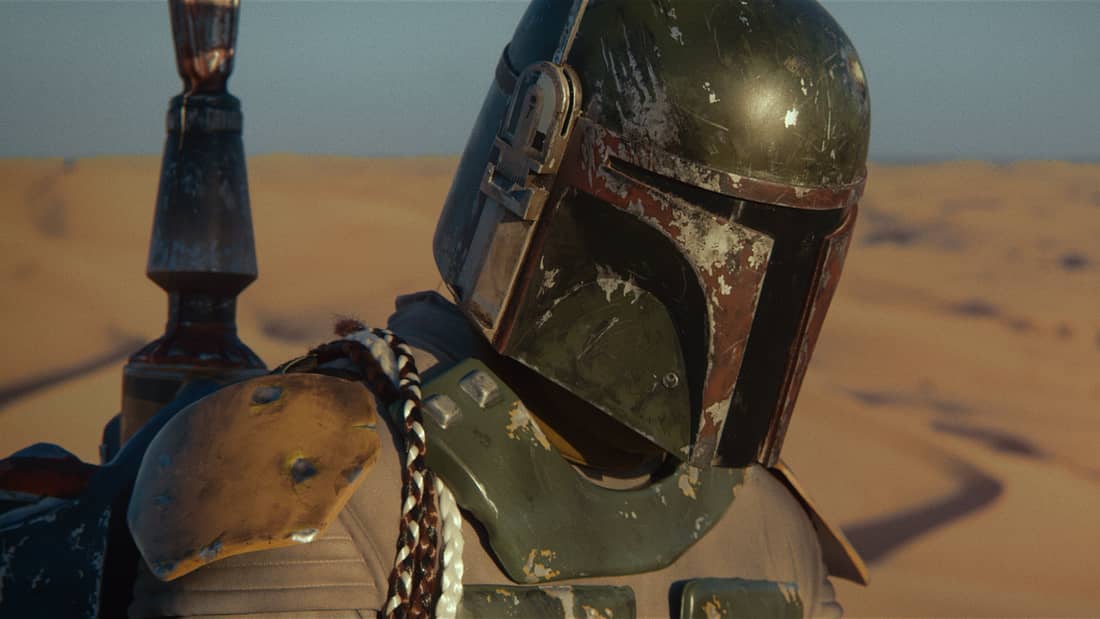 Josh Trank's Boba Fett Standalone
What was it? It's no secret that Disney wants to make a Boba Fett solo movie to add to their expanding universe of Star Wars Anthology films. For years, whenever the possibility of a Star Wars spinoff came up, the first name mentioned was Boba Fett, thanks to fans' unending fascination with the badass-looking bounty hunter who never actually got around to doing anything of note in The Empire Strikes Back, croaking unceremoniously in Return of The Jedi, with a dopey origin story foisted on him in Attack of The Clones. But Boba Fett has mystique by the sandcrawler-load, and that's all that counts.
Names like Joe Johnston and Lawrence Kasdan had long been whispered in association with a Boba Fett movie, and at one point, Disney was ready to actually get to work on it. In fact, just a couple of years ago, Boba Fett was intended to be the second Star Wars Anthology movie after Rogue One. The director? Josh Trank, who had made his name on Chronicle, and was getting set to make a big summer blockbuster splash with 2015's Fantastic Four for 20th Century Fox. 
What happened? The plan was to officially unveil Mr. Trank as the director of Star Wars Anthology: Boba Fett (or Boba Fett: A Star Wars Story, or whatever it was going to be called) at Star Wars Celebration in April 2015, the same event where we first heard the title Rogue One. The problem was that Mr. Trank was deep into post-production and last minute edits on the deeply troubled Fantastic Four production. As a result, Mr. Trank never appeared at the event, and there were reportsthat he was specifically asked by Disney executives not to attend. Note that despite those reports, Mr. Trank and Lucasfilm issued a joint statement indicating that he had left the mystery Star Wars project on his own terms, and that the parting was an amicable one.
While the words "Boba Fett" never appeared in that statement, that was definitely what was in the cards. And in a different universe, fans who attended Star Wars Celebration 2015 would have seen not one, but two teasers, Rogue One…and Boba Fett. The news of the mystery, unseen Boba Fett teaser reel comes from Entertainment Weekly, and given the abrupt timing of Mr. Trank's departure, it makes perfect sense that Lucasfilm was ready to give Boba Fett the same kind of red carpet rollout that they gave the less familiar Rogue One at the event. The initial Rogue One teaser they unveiled was little more than a proof-of-concept, and not actual footage from the film, so Boba Fett would have been something similar, but it's still worth noting that this is out there somewhere.
Chances of resurrection? Lucasfilm is currently mapping out the future of standalone Star Wars movies and there's a very real chance the studio might still be interested in exploring a movie about the most infamous bounty hunter in the galaxy. Expect to see this one on the Star Wars movie slate eventually…
The TV Shows
Star Wars: Underworld
What was it? Here's one we spent a fair bit of time speculating over and waiting for. Purported at one point to be going under the working title of Star Wars: Underworld, this was a live-action telly project which was discussed as far back as 2005, all the way up until Disney stepped in and started working on their new movies instead.
After a bit of hanging around awaiting technological advancements, 50 episodes were scripted. The narrative focus was shifted away from the filmic cast, with Ronald D. Moore of Battlestar Galactica signing up to help script. He described the show as "complex, dark and adult." Life on Mars' Matthew Graham worked on the show too.
A Coruscant-based drugs/prostitution ring, the Empire's growth in power and a potential bounty hunter lead were all strong rumours for the show, which was due to be set between the prequel trilogy and the originals.
What happened? This one, seemingly, got a little lost in the Disney acquisition. Talk went very quiet after the announcement of The Force Awakens and never really picked up again, save for some vague 'it might be back in development one day' type quotes.
Chances of resurrection? There's a good chance we'll see some semblance of Lucas' live-action Star Wars TV series now that Disney is working on one for its upcoming streaming service. We don't know how much Disney's live-action show might borrow from the Underworld concepts, but we reckon a few Lucas ideas will make it in there…
Darth Vader TV Specials
What was it? A project here which we only know a few salient details about – the once-rumoured Darth Vader TV specials.
A photo was leaked, from the European Brand Licencing Show (which sounds like a hoot), in October 2013. Disney/Lucasfilm had been presenting some of their Star Wars based work, with one project standing out like a sore thumb.
Spring/Summer 2014 was meant to house, it would seem, some Darth Vader-based TV specials. Whether these would have been live action remains a mystery, since the project never came to fruition.
What happened? Save for this one burst of information, we never heard about the project again.
Chances of resurrection? Darth Vader has gone on to appear in Rogue One and the second season of Rebels. He's also had a great comic book run at Marvel these past few years. Chances are that Disney doesn't really need these specials at the moment.
Detours TV series
What was it? This one was a rather intriguing prospect – an animated Star Warsseries with a comedy twist. Star Wars: Detours was a project for Robot Chicken creators Seth Green and Matthew Senreich and was set, like the live action show, to explore some areas of the universe untouched by the main series of films.
Set between Revenge of the Sith and A New Hope, Detours would have featured voice cameos from the likes of Billy Dee Williams, Anthony Daniels, and Jar Jar Binks himself Ahmed Best.
What happened? Disney put the project on (seemingly indefinite) hold when they put The Force Awakens into production, not sure that a comedy series 'made sense' alongside their wider plans. 39 episodes are completed, with 62 scripted.
Chances of resurrection? We'd be surprised if those 39 episodes never see the light of day, even if they end up unceremoniously dumped on the internet somewhere. We live in hope that the whole project might be picked up in between the feature film slate, though. Seth Green remains positive about it.
The Games

Ewok Adventure
What was it? In the gaps between films and tell shows, videogames have been (along with novels) the bread and butter of Star Wars for generations of fans. It's no surprise, then, that the cancelled videogame projects on this list go almost as far back as the invention of the franchise itself.
Ewok Adventure was developed around the time of Return Of The Jedi for the Atari 2600, with dropping rocks on Imperials (causing them to explode) from the comfort of your glider taking up most of the game play. The end goal is taking down an Imperial Base, we've learned. Up there is clip from the game which has emerged online.
What happened? Under a shroud of mystery, Parker Brothers (the game's developers) only opted to release Death Star Battle, and left their other Return Of The Jedi tie-in Ewok Adventure on the shelf.
Chances of resurrection? If you know where to look (we don't), you can apparently find this whole game online. If you're really desperate for some furry spin-off action, there was also a TV movie entitled Caravan Of Courage: An Ewok Adventure in 1984.
Vernost
What was it? This is one we know very little about – Vernost's console, estimated release date and characters remain a bit of a mystery.
What we do know is that it would have been a space battle game, with Republic and Imperial forces battling it out for control of the volcanic planet Vernost, where a miracle elixir was up for grabs, boasting benefits for human health and renewable fuel.
The most reliable source we can find (a 1993 issue of Popular Science) suggests that this was an arcade simulator game, with X-Wings being the spaceship of choice and shooting things being the main gameplay action. Around the mid-90s is the best guess for a release date.
What happened? This project faded into obscurity, with very little mention of it found online.
Chances of resurrection? No chance, lance. However, Star Wars did do a trade in arcade simulators over the years, with The Phantom Menace's tie-in pod-racing game being a prime example.
Proteus/Pangea
What was it? Star Wars Galaxies, as you may well already know, was a massively multiplayer online game (MMO) available on PC. Star Wars: Proteuswas set to be its console counterpart and spent six months in development around 2003. Pangea was a very similar project, aimed at next-gen consoles (PS3/Xbox 360, at the time).
Both teams were combined later, with Proteus becoming the focus. The game was set to include Bespin, Corellia and Sullust as settings and humans, Quarren and Kel Dor amongst the playable species.
What happened? "Difficulties with the interface, which created an unattractive revenue model" is the believed problem here, meaning the project never saw the light of day.
Chances of resurrection? Nope. Star Wars MMO fans eventually got The Old Republic to continueGalaxies' legacy of course, but that was also only available on PC. We wouldn't rule out an attempted console effort MMO at some point in the future, though.
Star Wars: Imperial Commando
What was it? You might remember Republic Commando, the Star Wars game from 2003 which kitted you out as – you guessed it – a Republic Commando. Well, this would have been its sequel, which would have offered the experience of batting for the other team – the Imperials.
In the game you would have guided some of Vader's finest on an array of exciting missions, not all of which would have included shooting down the good guys, apparently. Returns for the original game's Delta Squad were rumoured, but not confirmed.
The game only got as far as a few concept paintings before being binned, it would seem.
What happened? Well, either they were some really shoddy paintings or LucasArts simply went cold on the idea. Facts are particularly sparse on this one.
Chances of resurrection? Rumours of a follow-up to Republic Commando have flown around a few times, but we wouldn't count on it, to be honest. Playing exclusively as the baddies (albeit in a different format) was explored eventually in The Force Unleashed, though.
Knights Of The Old Republic III
What was it? For a whole lot of folk, this one will need no introduction at all. Star Wars: Knights Of The Old Republic and its follow-up The Sith Lordshave a soft spot in the hearts of many, and, for a time, it looked like the saga wasn't going to end there.
The story for KotOR III was written, environments made and characters were well into development. Lightsaber-wielding female Naresha was a confirmed character, although little else was revealed.
With the future exploits of Revan and The Exile left very ambiguous at the ends of their respective games, and a whole universe in which to invent new characters and scenarios, there's no shortage of directions they could have gone in with this RPG.
What happened? Well, around the time of The Sith Lords' 2005 release, LucasArts wasn't in the best of health, and the game fell out of favour, with the powers that be preferring to develop more bankable titles.
Chances of resurrection? It might be our optimistic imagination, but we still like to think that KotOR III might happen one day. Obsidian (who made The Sith Lords) displayed a tentative interest earlier this year, while Bioware (who made the original) went on to make The Old Republic as an MMO follow-up instead.
A straight-up RPG sequel relies on someone having a change of heart somewhere along the line, but it could be a possibility once the Star Wars universe has resettled post-The Force Awakens. (We wrote more wild speculation about KotOR III here).
Smuggler / Scum And Villainy
What was it? This one has its intentions written fairly clearly on the tin – the game which went by the names Star Wars: Smuggler andStar Wars: Scum And Villainyat varying stages of development, would have allowed us to fulfil our dream of becoming our own version of Han Solo.
Han himself wasn't the protagonist, as far as we know, but this game would have given us a chance to create our own customisable smuggler in the Star Warsuniverse and would have involved 'smuggling and trading between Facebook, tablets and consoles.'
To us, that sounds like an ingenious cross-medium marketing ploy and, potentially, a whole lot of fun. Selling high and buying low would earn rewards, while the threat of Imperial entanglements added an element of danger to proceedings.
This one only reached concept art stage, some of which would later be incorporated into The Force Unleashed.
What happened? Around 2006, the project was dumped like dodgy cargo. The title later appeared as one of LucasArt's 20 cancelled projects revealed in the book Rogue Leaders: The Story Of LucasArts.
Chances of resurrection? Given that the idea of trading between social media, handheld devices and home consoles still sounds a strong suggestion years later, we'd wager that something along these lines may resurface at some point. Blend that cross-platform concept with an engaging narrative and you could well be onto something.
Damage/ Darth Maul
What was it? Here's one that could have offered a handy expansion of the Star Wars universe for a character who really should have appeared more in the films (read why here). Damage was the working title given to a Darth Maul spin-off game which was planned to intertwine with The Clone Wars.
It was developed by Red Fly, the game would have been given a cross-platform release in 2010,  intended to roll out on PS3, Xbox 360, PC and WiiU. The pre-made audience from the TV show could have helped this onto big success, if the developers got it right.
Interestingly, an article by Games Informer pertains to know that this was a Maul origin tale which saw him tortured into becoming evil at a young age. Sounds dark.
Lucas weighed in at one point and asked the focus to be shifted onto Darth Krayt and Darth Talon from the Expanded Universe.
What happened? A while after Lucas confused Red Letter with his request, the game reached a definite cancelation in 2011.
Chances of resurrection? It's too late for this project now, but we wouldn't be surprised to see Darth Maul further explored in one way or another once The Force Awakens resettles the universe. We wouldn't rule out gaming tie-ins to future TV shows, either.
Star Wars 1313
What was it? We'd wager that you remember this one – Star Wars 1313 was a highly-anticipated game that promised us a look at the dingy depths of Coruscant's lower levels. The game was apparently aiming for a 'mature' rating so they could delve into some darker themes.
You would have started as a mysterious bounty hunter and later found out that you were actually playing as Boba Fett. "Exotic" weapons and a criminal conspiracy were promised plot-elements with fast-paced combat and non-lightsaber promising a very different feel to force-based games.
The game got a lot further than the ideas stage, with a trailer being debuted at E3 in 2012 (now viewable online, here). Of all the games on this list, this one might just be the saddest loss.
What happened? You know the story by now – Disney took over, shut down LucasArts and officially abandoned the 1313 trademark in April 2013.
Chances of resurrection? In the form we were expecting it, a resurgence seems very unlikely, given Disney's hasty ditching of the trademark. Given the hype the game had already mustered from chatter and a trailer, we bet someone important is still thinking about releasing something similar.
First Assault
What was it? Here's one we really don't know much about – StarWarsFirstAssault.com was a domain name snapped up by LucasArts in 2012 which, as ever, caused speculation around the internet.
Theories circulating the web suggested that First Assault might be a Battlefront-esque game featuring micotransactions and appearing on the Xbox downloadable arcade.
The term "first assault" makes us think of either Order 66 (the first Imperial assault on the Jedi) or the early days of the Rebellion. Of course, we will probably never know either way.
What happened? This was one of the many projects to fall by the wayside when Disney shut down LucasArts.
Chances of resurrection? Not likely, but Disney/EA will probably try and edge further into the microtransaction-heavy online gaming world with Star Wars at some point.
Attack Squadrons
What was it? Star Wars: Attack Squadrons is an interesting member of this list, not least because it stands as an actual Disney-led gaming project which didn't make the cut, as opposed to the reams of LucasArts ideas that were cancelled in the prior takeover.
This PC-based spaceship game sounded to us like the modern take on similar material to nineties favourite Star Wars: Rogue Squadron, which introduced a generation to the joys of videogame space battles.
The game would have allowed multiplayer games of up to 16 players, and would have featured several iconic battles including the second Death Star's destruction at Endor.
What happened? May 2014 marked the end of this one, after four months of beta testing. The desire to focus on "other Star Wars gaming experiences" was cited as a typically vague reason.
Chances of resurrection? Not in this form – recovering from a cancellation so deep into production is fairly unlikely. Space battles will forever be an element of Star Wars videogames, though.
Outpost
What was it? Another ditched LucasArts project here, and one that was looking to cash in on a popular trend in social media gaming.
Star Wars: Outpost was all set to be LucasArts' answer to Farmville, the browser-based game which has probably popped up in your Facebook notifications (welcome or not) repeatedly in recent years.
Building empires would have been the focus, and presumably interacting with other such empires to add a social element. A focus on moisture farming, perhaps?
What happened? This one disappeared post-Disney with all the other failed LucasArts projects.
Chances of resurrection? Again, seeing Star Wars branch into Farmville-style territory doesn't sound completely ridiculous, but we'd expect a different name and approach.
The New Emperor
What was it? This 1998 project from LucasArts was set to enter some mostly uncharted territory. A Star Wars spy game, with C-3P0 as the lead, focused on the time immediately after the original trilogy.
Apparently, the Empire wasn't going to give up that easily after the events of Return of the Jedi and planned to announce a new Emperor to lead them back to power.
Your mission, as C-3P0, would be to infiltrate the Empire and try to gain information about the new Emperor. LucasArts were potentially planning to mix real actors and blue-screen technology on this one.
What happened? Not much is known about this one, but the mildly naff premise of C-3P0 entering the espionage game could well have put some big wigs off.
Chances of resurrection? Um, don't count on it, folks.
New Rogue Squadron Trilogy / Rogue Squadron: X-Wing Versus Tie-Fighter
What was it? Seeing as the Rogue Squadron brand already spawned a trilogy of games, and then a Naboo-set prequel, it's not surprising that LucasArts and Factor 5 (who have co-developed the series since the start) had plans to explore the franchise further.
In 2003, they were in fact allegedly 50% into producing a new Rogue Squadron trilogy which would update the original games for a new audience on the Xbox, before the games got canned.
A while later, around the time that Xbox 360 was being launched (2005-ish, then), LucasArts were planning to reintroduce the space-battle gaming icon with Rogue Squadron: X-Wing Versus Tie-Fighter, a launch game for the new console.
This game would have been an online multiplayer experience, with teams of players uniting online to make their own 'squadrons' in the Star Wars style of "Red 1 – standing by" and so forth.
Between these squadrons, a giant war between the Empire and the Rebels would have raged, which sounds a lot like a purely-space-based Battlefront to us, which could have been great fun.
What happened? A management change at LucasArts resulted in the 2003 Rogue Squadron revamp falling out of favour.
As for the 2005 multiplayer version, LucasArts were apparently sceptical about providing a launch title for Microsoft's Xbox 360 and instead they went and made Lair for the PS3. We imagine they might have kicked themselves for that later.
Chances of resurrection? That 2003 version actually already got an attempted resurrection in 2008, relocated to the Wii with some added lightsaber combat levels. The project was binned once more due to the financial crisis, despite being dubbed "the technically most impressive thing you would ever see on Wii" by former Factor 5 president Julian Eggebrecht. Shame.
People will always love space battles though, so we expect Rogue Squadron, or something similar, to reappear at some point when there are new films to tie-in with. That's purely guess-work, though.
Star Wars Fighting Game
What was it? Here's one that, had it been done right, could have cashed-in big time. Considering the success Injustice: Gods Among Us gave DC characters, a cancelled Star Wars fighting game from 2005 seems like a sizeable missed opportunity.
Of course, Injustice benefitted from the power of a modern Mortal Kombat engine behind it, while the untitled Star Wars fighting game did not, so we don't know for sure that this would have been as good. Robomodo, the company how were working on the game, had worked on Mortal Kombat titles before, though.
What we do know from that pic above is that the second Death Star was tipped as a probable location and that Darth Maul and Revenge of the Sith-era Anakin Skywalker had been created as playable characters before the game got dumped.
What happened? We don't know for sure why the game was never picked up, but the closure of Robomodo in 2005 was probably the final nail in the coffin.
Chances of resurrection? We'd be amazed if a Star Wars fighting game never saw the light of day. We'd expect Disney to enlist the post-reboot Mortal Kombat and Injustice developers NeatherRealm if they ever did push ahead with such a project.
In the meantime, there's always Masters of Teräs Käsi for the PS1. There was a one-on-one dual mode in Revenge of the Sith for PS2 if we remember correctly, as well.
Death Star
What was it? Fancy controlling your own Death Star battle station from the comfort of your iOS operating system? Tough, because the game Star Wars: Death Star went and got cancelled.
Other than the name, the basic premise (controlling the Death Star) and the operating system, not much else is known about this project. We do know that the ability to destroy a planet is insignificant next to the power of the Force, though.
What happened? This gaming product never got anywhere near being fully operational, but the Disney takeover finished it off.
Chances of resurrection? Not in this solar system. However, separate project Star Wars: Tiny Death Star is available on Windows Phone, if you're that way inclined, which boasts a similar premise and a cutesy 8-bit style (it got binned from all other types of phones, though).
Underworld
What was it? Here's one we're not sure what to make of – among the 20 cancelled games titles revealed in 2008 book Rogue Leaders: The Story of Lucas Arts a project entitled Star Wars: Underworld was listed.
Would this have been a tie-in to the long-mooted live action Star Wars TV series (which itself was purported to have the title Underworld, too)? Or was this a precursor to the project which eventually became Star Wars 1313?
Seeing as all those projects got cancelled, we can't offer much insight into Star Wars: Underworld the videogame other than the on-the-nose speculation that it would have involved some insights into the world underneath the Star Wars universe we know and love. The above image from a particularly shady corner of KotOR, would almost definitely not have featured.
What happened? As with a lot of titles on that list of twenty, word of this one never reached the public until it's doom, so we'd wager the idea was never at a very advanced stage.
Chances of resurrection? Save for a few levels here and there in other games, the underworld of the Star Wars universe remains a little under-explored by videogames.
We'd bet, once the dust has settled with the under-new-ownership nature of Star Wars, that a game with a title like this may yet become a reality.
Episode VII: Shadows Of The Sith
What was it? An interesting one this, and another from the list of twenty ditched titles that popped up in Rogue Leaders: The Story of Lucas Arts in 2008– were Lucasfilm plotting their own Episode VII a few years before Disney swooped in, we wonder? And was this the potential tie-in  game?
Alternatively, releasing a game pertaining to be a direct continuation of the original movie trilogy (in lieu of an actual film) would have elicited an undoubtedly massive press response, and probably a huge sales spike, too. Dismissing it as non-canon would be fairly easy a few years later as well, so it's not that surprising that a game entitled Episode VII was at one point on the cards.
That title, Shadows of the Sith, could allude to new sith lords, the reappearance of old ones or even the "Sith Shadows" – a group of thugs hired to round-up force sensitive folk for the Empire in the Expanded Universe. We'll never know how far this game got into development, but it's an interesting one to consider.
What happened? Again, we don't know the details on this one. We'd hedge our bets on executives as Lucasfilm putting their foot down when the gaming team at LucasArts asked if they could use the Episode VII title, just in case they ever need it.
Chances of resurrection? There will be, we assume, a whole host of Episode VII-themed games when The Force Awakens hits our screens. However, they probably won't resemble whatever LucasArts were plotting pre-2008 very closely.
Jedi Knight III: Brink Of Darkness
What was it? Jedi Knight was a much-loved series of games (with live action cutscenes!) that kicked off with Star Wars: Dark Forces in 1995 and lived to have four more instalments (one of which was an expansion pack) across PC, Xbox, and Gamecube. The last entry in the Jedi Knight saga was 2004's Star Wars Jedi Knight: Jedi Academy. However, there was a time when the series wouldn't have ended there.
Among the list of twenty mysterious cancelled games that surfaced in 2008 was the tantalising titled Jedi Knight III: Brink Of Darkness. This sounds more like a straight sequel to Jedi Knight II: Jedi Outcast than a continuation of the absent-of-numbering Jedi Knight: Jedi Academy game, which focused on a new Jedi recruit.
It sounds to us like this game might have brought back the series' original protagonist Kyle Katarn's playable character status then, and possibly bridged the gap between Outcast and Academy in which Katarn went from deciding not to forsake the force and becoming a prominent master at the academy.
What happened? Not much is known about why this one got cancelled, but seeing as we only heard about it in 2008, we could assume that the success of Jedi Academy put LucasArts off the idea of backtracking and producing a sequel to Jedi Outcast.
Chances of resurrection? Like Knights of the Old Republic, there's a slim chance Disney might choose to reignite this franchise once they've got their new Star Wars films up and running. Equally though, they might decide to push out into entirely new directions instead.
Jedi Master
What was it? This one's another proposed instalment to the aforementioned Jedi Knight saga, albeit one that would have taken the series in a new direction.
Pitched directly after the events of Revenge of the Sith, Jedi Master would have technically been a prequel to Star Wars: Dark Forces (the first instalment of the Jedi Knight saga, which took place before and after A New Hope), so it's unclear which characters would have returned (Katarn's mercenary years would be an interesting focus, though).
We do know a little about the themes and intended tone of the game, with elements of a survival horror game being touted. The game, set during the beginning-at-the-end-of-the-prequels Jedi purge, would presumably have seen the eponymous Jedi Master on the run in the dark and violent early days of the Empire.
What happened? Potential consumers were asked to judge the concept, as LucasArts attempted to gauge interest in a more mature Jedi Knight installment. They responded with terms like "derivative" and "gratuitous," and the game was condemned.
Chances of resurrection? Based on that potential-audience feedback, we would say this one is as dead as they get. We expect darker corners of Star Wars to be explored in gaming one day, though.
Rise of the Rebellion
What was it? Here's another from the 2008 list of cancelled games, which we sadly don't know much about.While the name Rise of the Rebellion has since been given to a fan-made corner of Minecraft, and speculated as a potential subtitle for Knights of the Old Republic III among the fan fiction world, details of this game were never forthcoming, other than the fact it was planned at one point in recent-ish LucasArts history.
Our bet? That Rise of the Rebellion would have been one of the many projects touted to bridge the gap between Revenge of the Sith (where all hope seemed lost) and A New Hope (where the rebellion very much existed). We can imagine an adventure game, maybe with a stealthy 'hide from the storm-troopers' element existing in that time period nicely.
What happened? This one never got beyond the idea stage it would seem, with no morsels of info from LucasArts appearing very forthcoming.
Chances of resurrection? This one's so vague that we probably wouldn't notice even if it did return, unless it retained the same title. The between-the-trilogies gap has been plugged considerably by The Force Unleashed games and the Star Wars Rebels telly show, though.
Rogue Jedi
What was it? Here's another. With a title like Rogue Jedi, what can we guess about this game? Well, it seems likely that this game would (like the also-cancelled Jedi Master game), be based in the between-the-trilogies when the Empire were hunting down the last few Jedi. That, or perhaps a time in the Expanded Universe where Jedi were just as persecuted.
Failing that, this could also have been a Jedi-gone-bad/Jedi-on-a-vendetta game, the latter of which could have been very interesting. Of course, we will probably never know.
What happened? Again, this one never seemed to get much further than a title and a logo being designed.
Chances of resurrection? Not likely, though the idea of rogue Jedi on the run was explored fairly extensively in The Force Unleashed.
Vader
What was it? Star Wars: Vader, now who could have been the focus of that? Of course, the role co-owned by David Prowse and James Earl Jones on the big screen would have been given some breathing room here. But what would the actual concept have been?
At the risk of sounding like a broken record, the between-the-trilogies gap seems likely, if a little too obvious. It's more interesting to consider where else we could fit a Vader game in the chronology of the films.
Perhaps the game was set to retell the events of the original trilogy from the perspective of the be-suited Sith lord? This would allow opportunities to play out familiar battle scenes from his point of view and also flesh out his side of the story a bit.
Did he ever attempt to break out from Palpatine's control? Was he going off on secret missions of his own? Did he ever walk around with his helmet off just to scare people? It seems we'll never know.
What happened? This is another that got chucked out prior to 2008, under a Bespin-like cloud of mystery.
Chances of resurrection? It's a long shot, but not entirely out of the question. If Disney received a perfect pitch for a standalone Vader outing, we doubt they'd completely ignore it. See the first level of The Force Unleashed if you need some Vader action sooner.
Jedi Outlaw
What was it? Here's an interesting one, that Games Radar managed to dig up some details on from the book The Art of Making Star Wars: The Force Unleashed.
Jedi Outlaw, we've heard, would have been set 500 years after the events of the original trilogy, in a time where a tentative peace has been brokered between the Jedi and the Sith. In this world, they've created "The Council," a new galactic governing body that took the place of the Jedi Council of old. (Yes, our choice of picture is completely unrelated.)
You would have played the last descendant of Luke Skywalker, tasked with the role of sheriff to this fragile alliance. From what we've heard, you would have ended up on the run after being framed for a peace-shattering murder.
What happened? This one was ditched pre-2008 with those other 19 projects we keep mentioning. The 500-years-later setting was deemed unappealing to "the average Star Wars fan," we've heard.
Chances of resurrection? This game played a part in the inception of The Force Unleashed, but no, we wouldn't count on a revival of the original idea.
Jedi Hunter
What was it? Interestingly (depending on your definition of interesting), this one seems to have released some tie-in merchandise despite never existing. A quick Google search reveals that a "Jedi Hunter" emblazoned PS2 controller was released in 2005.
Although the Amazon description has since vanished, one product reviewer claims that said controlled offered the chance to "win saber locks with the lightsaber button," which (according to his review) wasn't actually a feature on the controller at all. Were you meant to play a Jedi hunting other Jedi then? Or a character akin to the Inquisitor from Star Wars Rebels?
The packaging (we know we're pushing it here…) included a picture of Darth Vader's helmet. Could that suggest he was intended as a key character? We prefer Games Radar's idea for a first-person-shooter spin-off for KotOR's "meat-bag"-hating assassin droid HK-47, though.
What happened? This one disappeared with the other 19 pre-2008 projects. That nifty controller is still available though.
Chances of resurrection? From the total lack of solid info about Jedi Hunter, it seems safe to assume we won't be seeing this one again. From that product-based super-analysis though, we reckon plot elements might have been carried into The Force Unleashed.

Han Solo
What was it? Prior to 2008, LucasArts were plotting a Han Solo game. That's all we know for a fact. There's plenty of stories from Han's Expanded Universe biography that could have made for excellent games.
His years being raised by smuggler, bounty hunter and sort-of space pirate Garris Shrike could be interesting, for example. Or his years in the Imperial Academy. Or his first encounter with Chewie. Or unspecified smuggler adventures. Or his life after the original saga. Or just hours of playing cards with Lando. The possibilities are endless.
An Uncharted-style adventure game charting many of his finest exploits, maybe including a few familiar ones, would have been a dream for Han fans.
What happened? LucasArts shot first on this one, binning the game in 2008 before Disney ever got involved.
Chances of resurrection? Well, EA-owned company Visceral Games snared Amy Hennig (who creative-directed and wrote Uncharted) for an unspecified next-gen Star Wars game in April 2014. Could this be a Han Solo adventure? We'll be sure to shout about it as soon as we hear anything.
Dark Jedi
What was it? Here's our penultimate entry – another ditched idea from the pre-2008 twenty that emerged in the Rogue Leaders book, entitled Dark Jedi.
The pesky nature of the term Jedi means we can't be sure if this one is referring to a singular dark Jedi or ruddy loads of them. Either way, there's several directions you could take the concept of not-very-nice Jedi.
A few ideas that spring to mind are Luke Skywalker's Expanded Universe foray into the dark side, an Anakin solo game set in his first few years as a Sith, a KotOR-esque story of a fallen knight or maybe even the historic exploits of Xendor, widely regarded as the first Jedi to go bad. Whichever way they were planning to spin it, we're imagining lots of lightsaber battles and pretty much non-stop force lightning.
What happened? Dark Jedi was binned, like so many, before we even got to know it. Tragic.
Chances of resurrection? Again at risk of sounding like a broken record, elements of this probably seeped into The Force Unleashed, so we wouldn't count on a new morally-questionable Jedi nabbing their own game any time soon.
The 'Rebel' Series
What was it? And finally, it seems only apt to finish on the wildest speculation on this list. Do you fancy being a part of the rebel alliance and a traitor? Well, in an alternate reality where LucasArts made all their projects, you might well have got your chance.
Taking up six spaces on that list of cancelled games that surfaced in 2008 was a batch of titles that were presumably intended as some kind of series or interlinking universe.
These were Rebel Agent, Rebel Fury, Rebel Warrior, Rebel Scum, and Rebel Jedi (presumably the same thing as Jedi Rebel, which also appeared on the list). Call us downright silly, but it sounds to us like LucasArts was planning a huge franchise here, focused on the years the Rebel Alliance spent fighting the empire, adding layers of detail to the original film trilogy.
To us, Rebel Agent sounds like a ground-level first person shooter, while Rebel Warrior sounds more combat-based. Rebel Jedi/Jedi Rebel, in our humble opinion, sounds tantalisingly like an action adventure title where your own Jedi wades into the Rebel cause.
Rebel Scum? Well that could only be your chance, after enjoying all the other titles in this whopping franchise, to fight from the Imperial side of the fence. Rebel Fury? No idea. Maybe something involving a rebel revenge rampage?
What happened? Arguably the most frustratingly enigmatic entry on this list, it seems no-one has ever asked LucasArts what their plan was here, and what put them off. Maybe the sheer scale of launching so many (potentially) interlinked titles turned some higher-ups off? If we ever interview anyone who used to work at LucasArts, we'll be sure to ask.
Chances of resurrection? This one is definitely slim, but we'd certainly like to know what was being planned.
Ragtag
What was it? "Ragtag" starred a scoundrel named Dodger, a "cracked mirror version" of Han Solo. While Dodger was the main character, players would have controlled an entire team of rogues, including Robie, Dodger's gunslinging partner; Oona, a mob boss' daughter; and Buck, the leader of the ship's crew. 
The game would have told a heist story – "Star Wars meets Ocean's Eleven," according to Kotaku – set between A New Hope and The Empire Strikes Back. The game would have also tackled "the impact of Alderaan's destruction."
"Ragtag" would have featured a multiplayer mode focused on space combat. The mode was ordered by EA, which wanted Visceral's game to hold the attention of players beyond the length of a single-player mode. Ultimately, the multiplayer mode was scrapped due to lack of resources and manpower. 
What happened? The game started out as an open-world space adventure starring a "Han Solo-like rogue." In this first iteration, the project was called "Yuma."
"It was going to be some hybrid between a linear action shooter, where if you're on the ground it's Tomb Raider-like, but then in space it's gonna be [Assassin's Creed:] Black Flag," according to Kotaku's sources. The latter game allows the player to play on land or board a pirate ship to travel around the map and do battle with other ships.
"You flew your Millennium Falcon-esque ship around, boarded other ships, raided pirates, got booty, and that kind of thing," said another person familiar with the project.
A lack of resources, low team morale, and the arrival of Amy Hennig, the creative director of the first three Uncharted games, were the reasons for Visceral's shift to a linear action-adventure game. Under Hennig's leadership, the project became Uncharted in space.
Just before the game's cancellation, the studio produced three different demos of "Ragtag" to show EA's executives. The demos included an AT-ST chase scenario, a shootout on Tatooine (which provided the footage of the brief clip shown at E3 2016), and a mission into Jabba's Palace. It was after seeing these snippets of the game that EA decided to cancel the project. 
Chances of resurrection? This project is dead. EA has shifted the development of a new Star Wars game to EA Vancouver, which also worked with Visceral on "Ragtag." This new game will be open-world. 
We're confident we've done a fairly extensive internet-trawl here, but given the never-ending potential of the Star Wars universe, we're almost certain we've missed some films, TV shows and/or games that got cancelled.
If you know of a cancelled project we've missed, please do pop it in the comments and we'll update when we can. Thanks!