Features
The Week In Geek Quiz: The Thing, Arrow, Howard The Duck
It's been another busy week in the geekosphere, but have you been paying attention?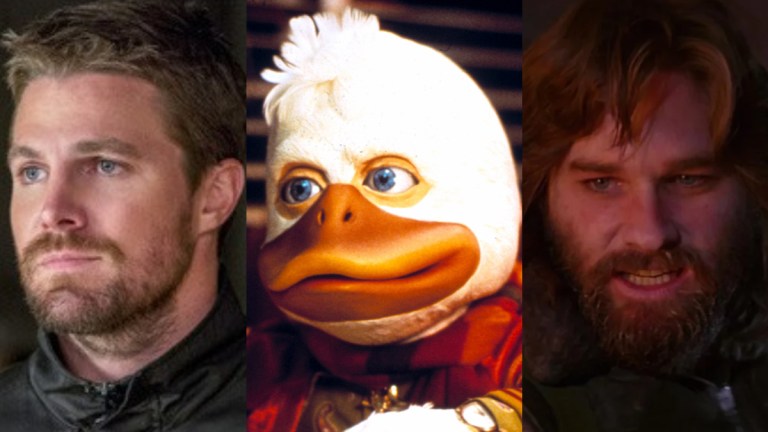 It's Friday again, and as January finally draws to close, it's time for us to mark the passage of time with another edition of The Week In Geek Quiz. This is our regular trivia test where we round up the week's nerdy news with twelve silly questions covering movies, TV shows and games.
This week saw a brace of comics-adjacent endings in the world of telly. The CW's archery-heavy DC Comics show Arrow aired its final episode in the USA, and Hulu's Marvel-inspired Howard The Duck series bit the bullet before it even made it to air. In cheerier news, Doctor Who served up some massive surprises and sent us back into the show's history to dust off an ancient-but-possibly-still-relevant fan theory.
Meanwhile, in movies, the brilliant black-and-white flick The Lighthouse made it to cinemas, and we heard that two more Transformers movies might be on the way. We also heard that there could be a reboot of The Thing on the cards at Blumhouse.
And in games, we reviewed the superbly silly sci-fi title Journey To The Savage Planet and reported on news of a video-game-themed hotel chain being launched in the States. There were also rumblings about a long-ditched attempt to rebrand Nintendo with a graffiti-style logo. We also heard that the much-loved post-apocalypse game Wasteland is getting a snazzy remaster.
If those types of topics are the kind of thing that you might be able to answer some questions about, please feel free to pit your wits in the widget below. We always like to hear your scores and opinions in the comments afterwards, too, so do pop a comment in there if you fancy it. Anywho, let's get on with the quizzing…