News
The Hitchhiker's Guide to the Galaxy Gets New Vinyl Release
Don't panic, rare recordings of Douglas Adams' The Hitchhiker's Guide to the Galaxy are returning to vinyl.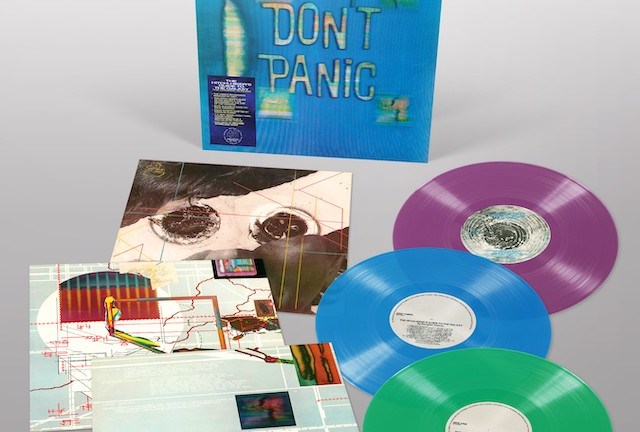 It was 42 years ago this week that The Hitchhiker's Guide to the Galaxy made its debut as an unassuming BBC radio series written by a tall, yet largely unknown ape descendant named Douglas Adams.
The universe hasn't quite been the same since.
Modestly successful (much to the surprise of everyone at the BBC, not to mention Adams himself), the first six episodes of Hitchhiker's Guide immediately hooked listeners with its absurd views on, well, life, the universe, and everything. Although the genres of science fiction and comedy had been combined before, most notably by Kurt Vonnegut, Adams' story hit at a time when Star Wars had everyone looking for the next big genre hit. The fact that it was brilliantly written and performed didn't hurt matters either.
Word of mouth about the program began to spread like crazy, and the Hitchhiker's phenomenon was officially underway. Soon, everything from a second radio series to a book adaptation to a spin-off towel (the most useful item a galactic hitchhiker can own) was available for fans of Arthur Dent and company to immerse themselves in. The subsequent decades have seen four written sequels, a comic book series, Infocom's legendary text adventure and Garth Jennings' 2005 film further spread the gospel of Adams. Unfortunately, the author passed away in 2001 at the too-young age of 49 of a heart attack, but his work has hardly been forgotten.
With the 42nd anniversary of Hitchhiker's underway — a number chosen due to its particular significance in the saga — the coming months will see the release of new merchandise based on the story. The most exciting of which is the release of two long out-of-print LPs from Demon Music Group as part of this year's Record Store Day celebrations on April 18th:
Following the success of the BBC radio series, Douglas Adams adapted his scripts for these two full-cast albums, with incidental radiophonic music provided by Paddy Kingsland. First released by Original Records in 1980, The Hitchhiker's Guide to the Galaxy and The Restaurant at the End of the Universe star Peter Jones as The Book, Simon Jones as Arthur Dent, Geoffrey McGivern as Ford Prefect, and Mark Wing-Davey as Zaphod Beeblebrox.
Both albums are being paired together on three 180g colored discs by Demon for this release and it is limited to 750 copies. For fans who always wanted to get their hands on these releases but didn't want to pay the high secondary market prices the LPs often command, this reissue is a dream come true. The records include reproduction of the eye-catching original art by British design firm Hipgnosis (who also did iconic covers for artists ranging from E.L.O. to Pink Floyd).
For fans only familiar with the movie or books, these releases are essential purchases…and for everyone else it fills a huge gap in their Hitchhiker's collection. So you see, there truly is nothing to panic about when it comes to this news. That's a welcome thing right about now…