Features
The coolest geek merch, from collectible coins to Infinity Gauntlets
Thinking about Christmas already? Here are some of our top geek merch recommendations...
We don't intend to alarm you, dear reader, but Christmas is a mere three months away. Yes, 2018 is flying by at top speed, and if you're particularly keen to get into the festive spirit it might be time to invest in an advent calendar.
Our friends at Zavvi have just unveiled Star Wars and Avengers-themed calendars that not only double as countdowns to Christmas, but also serve as cool pieces of geeky merch in their own right thanks to the collectible coins housed inside. To mark the release of these festive coin calendars, we've put together a quick preview of what you can expect from each, plus looked further afield to pick out some excellent bits of merch across film, TV and gaming.
Marvel Avengers: Infinity War collectable coin advent calendar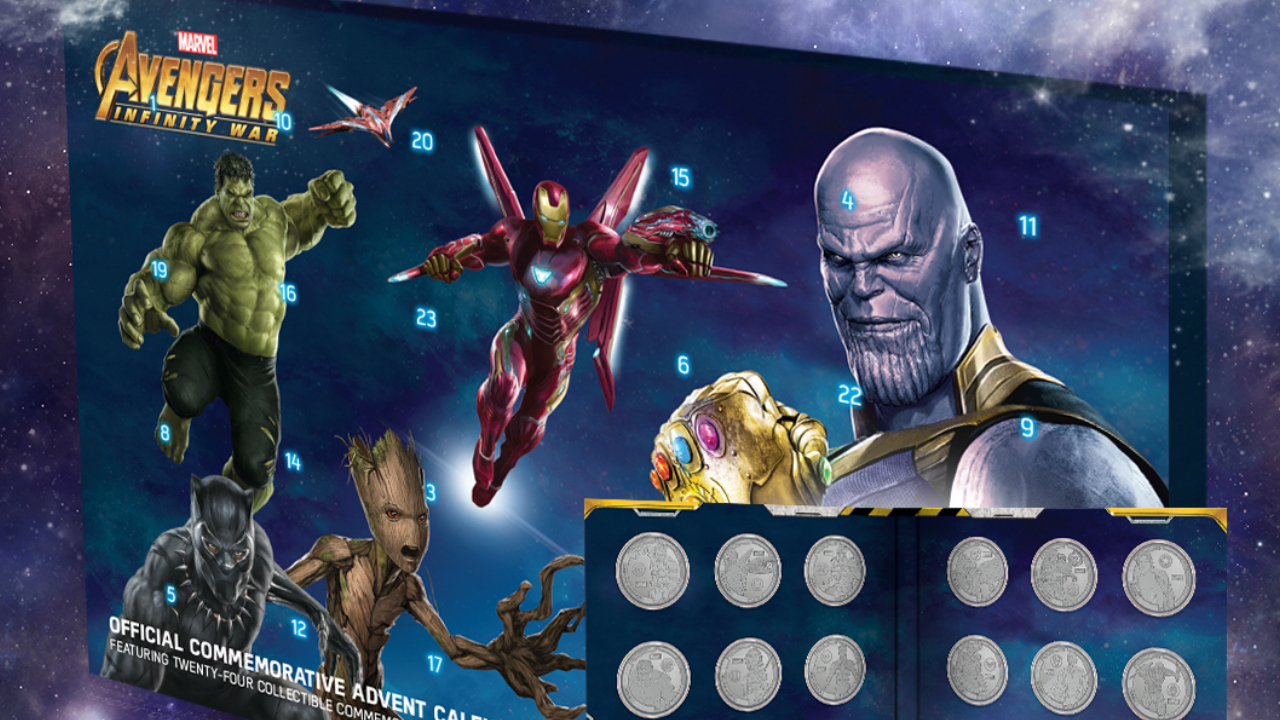 There are only 5,000 of these Avengers: Infinity War calendars available, and with each of the 24 coins featuring a different hero or villain the MCU is pretty much out in full force. Each coin has a retail value of around £20, meaning the calendar's £59.99 price tag makes it an absolute steal. Expect these to disappear faster than an Avenger after a Thanos finger snap!
Star Wars collectable coin advent calendar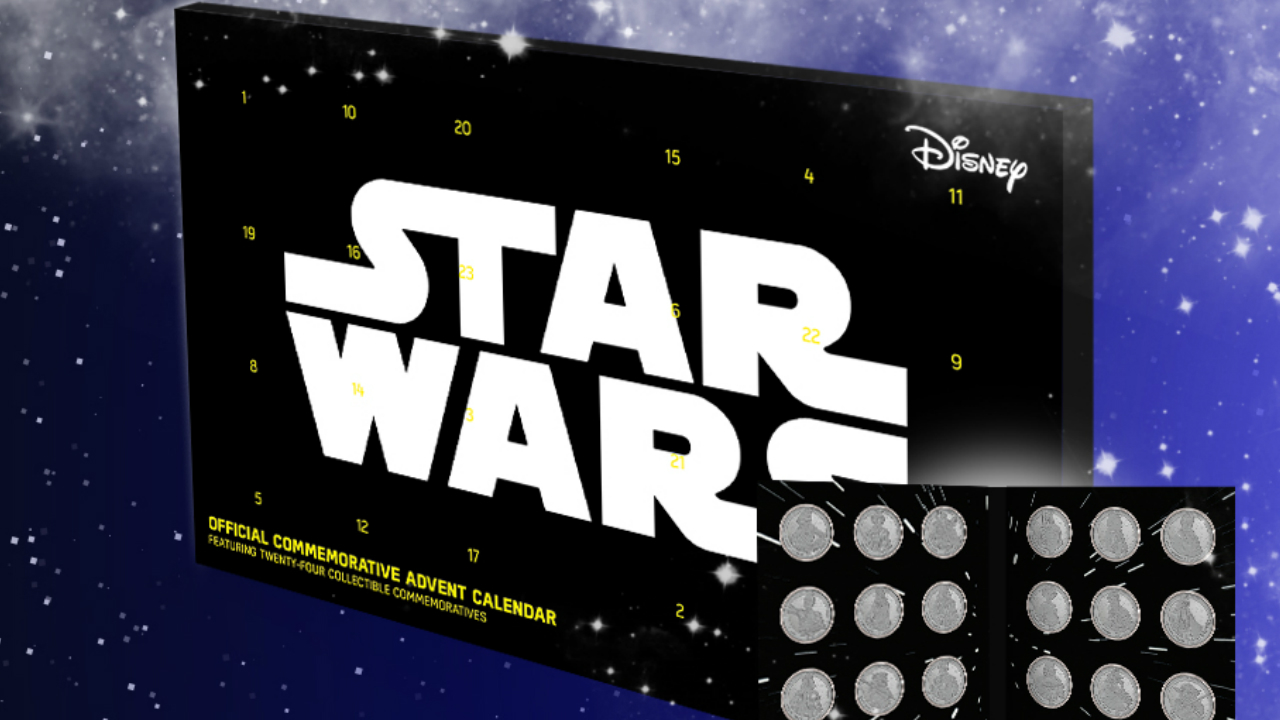 Go on, be greedy. Get a second advent calendar! If you're keen for a coin collection to sit alongside the aforementioned Infinity War edition then this Star Wars calendar has you covered. The 24 coins feature characters across each of the three trilogies (and a snazzy Death Star one), plus the calendar comes with a display folder allowing you to show off your entire collection.
Game Of Thrones Iron Throne bookends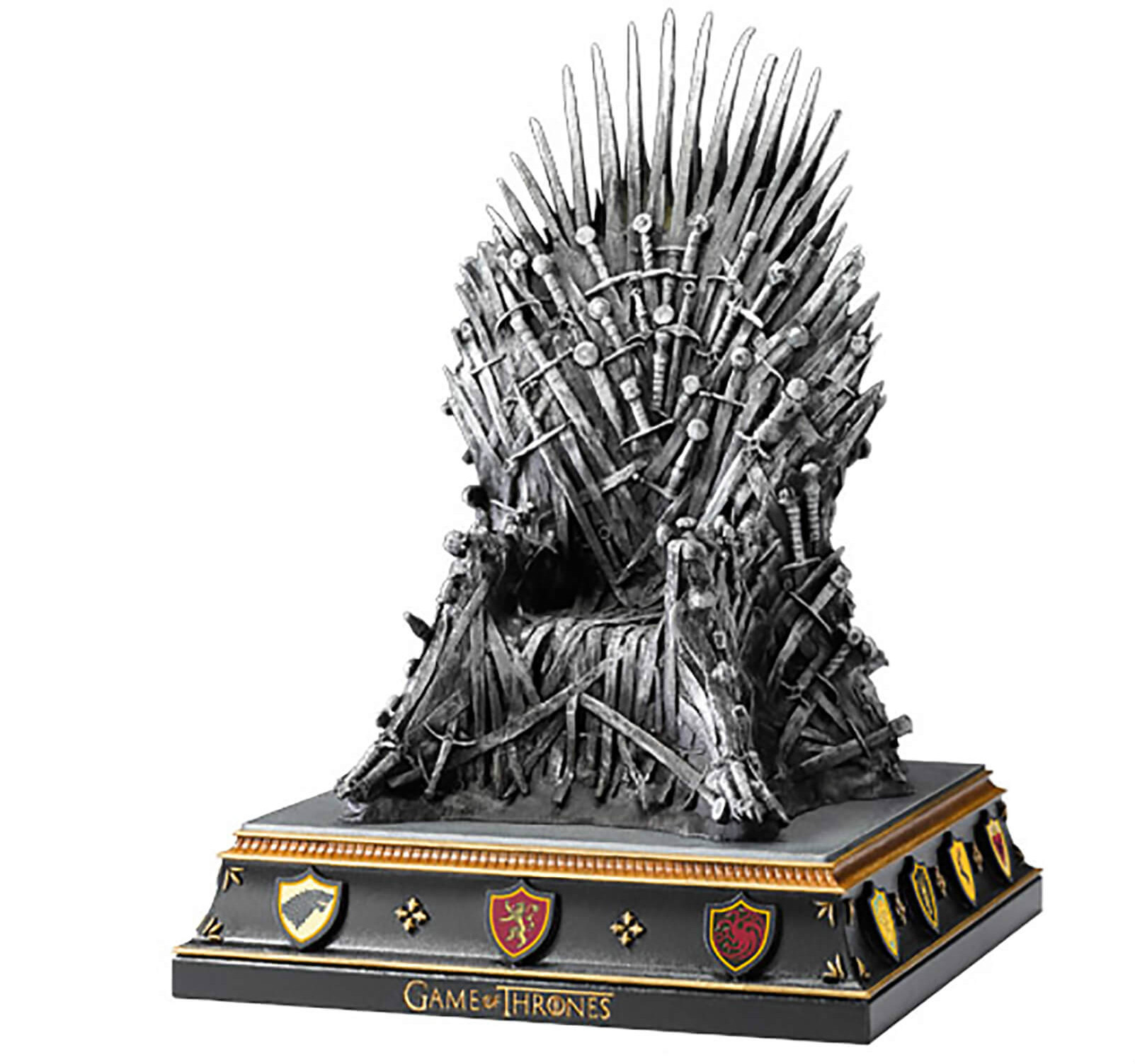 While we wait patiently (so very, very patiently!) for George R.R. Martin to deliver The Winds Of Winter, it might be time to spruce up your bookshelf and get that A Song Of Ice And Fire collection in order. Enter this hand painted Iron Throne bookend (priced at £59.99) that stands 7.5" tall and feature the crests of Game Of Thrones's major houses. Not too shabby!
Ghostbusters ghost trap prop replica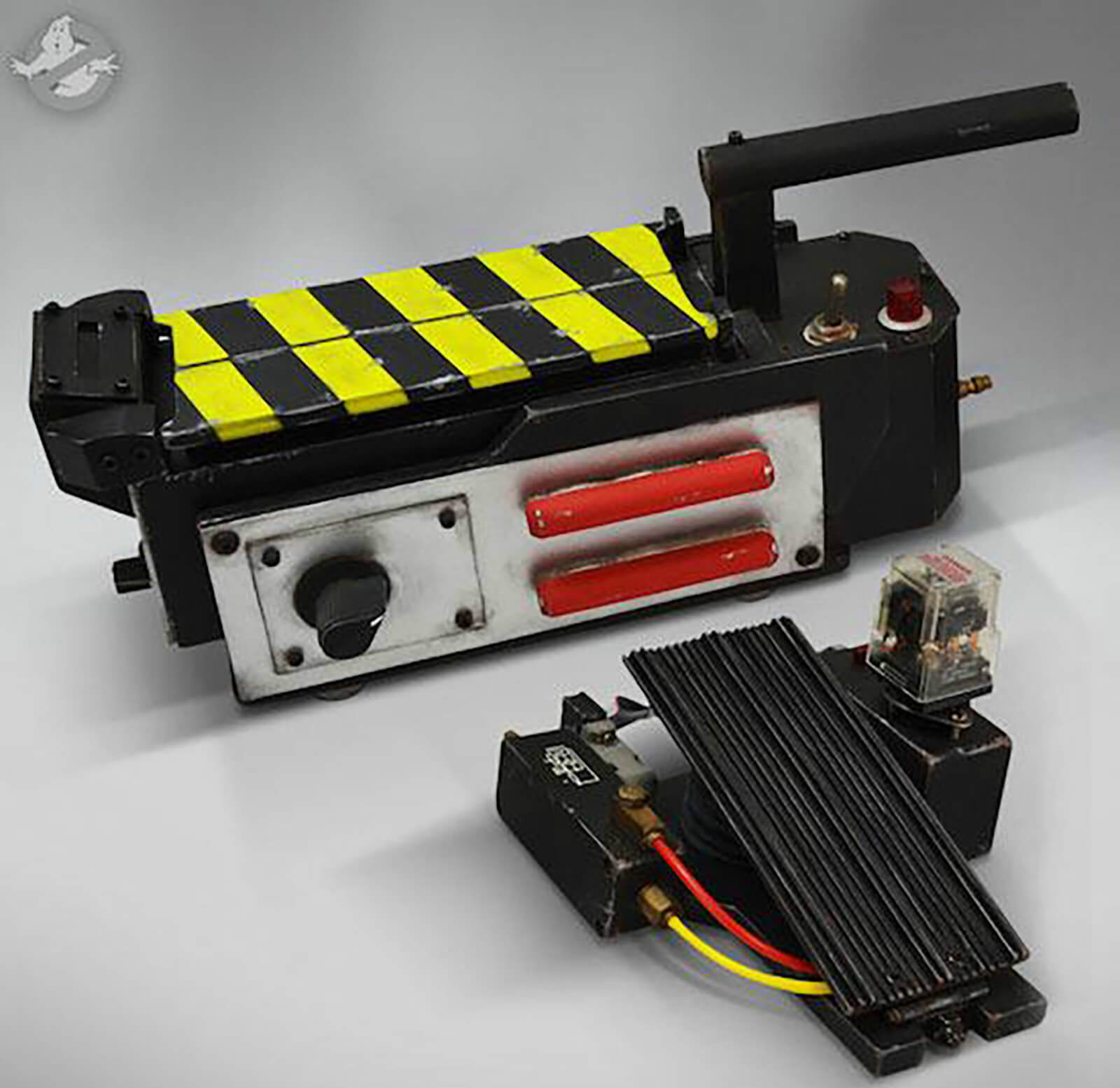 Ghostbusters has its fair share of cool gadgets – proton packs, P.K.E. Meters, Ecto goggles… and let's not forget the ghost trap, which catches those sinister ghoulies before the're dispensed in the ghost containment system ("The light is green, the trap is clean."). This 1:1 scale replica prop has been lovingly crafted by Hollywood Collectibles and even comes with a detailed foot pedal. It can be yours, but it comes in at a cool £649.99.
Iron Giant resin bust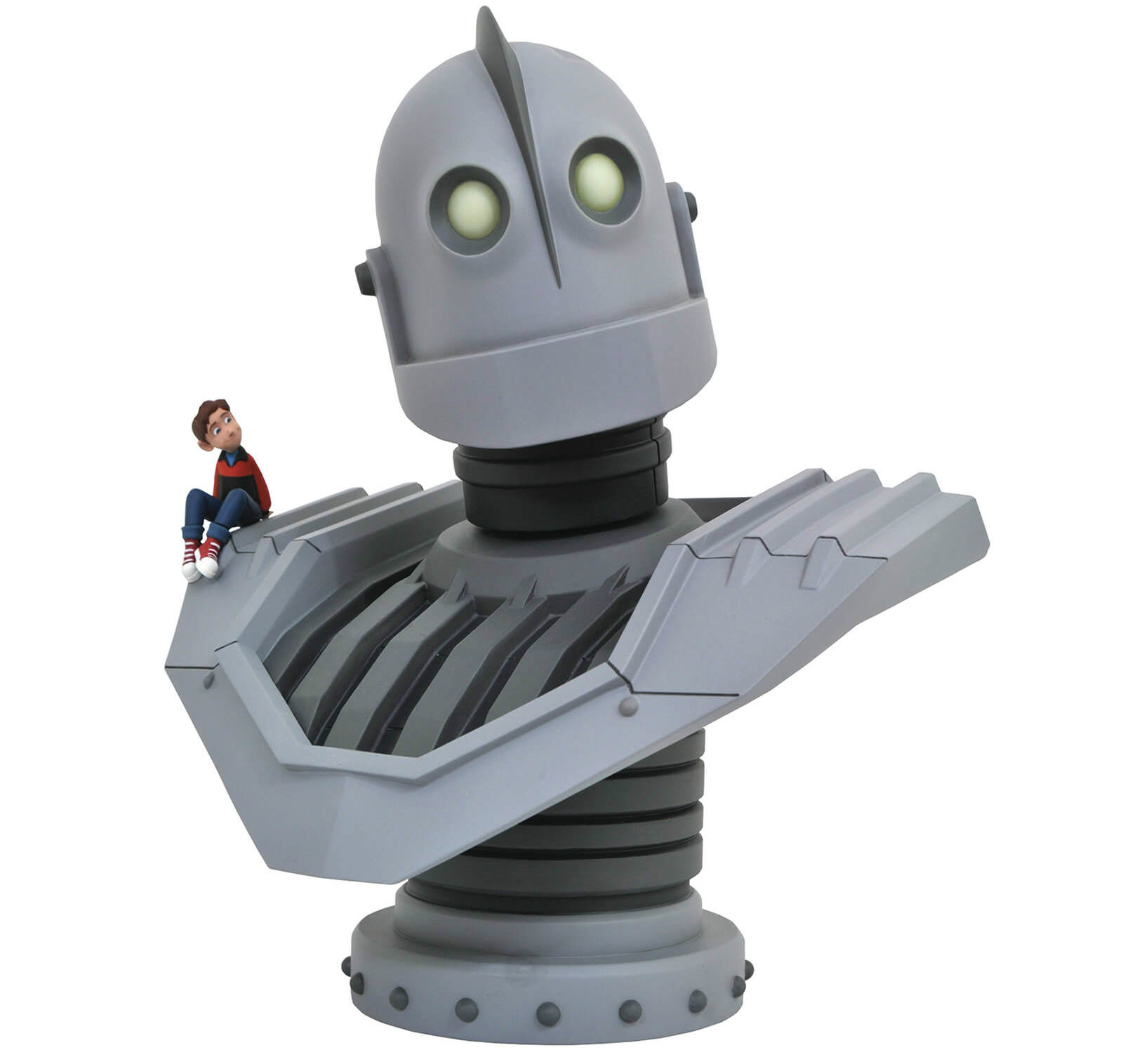 This latest offering from sculpture company Legends in 3 Dimensions isn't even released until March next year, but pre-orders are already open for this beautifully crafted 10" tall bust of the Iron Giant. Priced at £139.99, it's as essential purchase for fans of Hogarth's adventures with his big metal pal. There are only 1,000 of these being made so they may move fast.
Super Mario 3 high gloss metal poster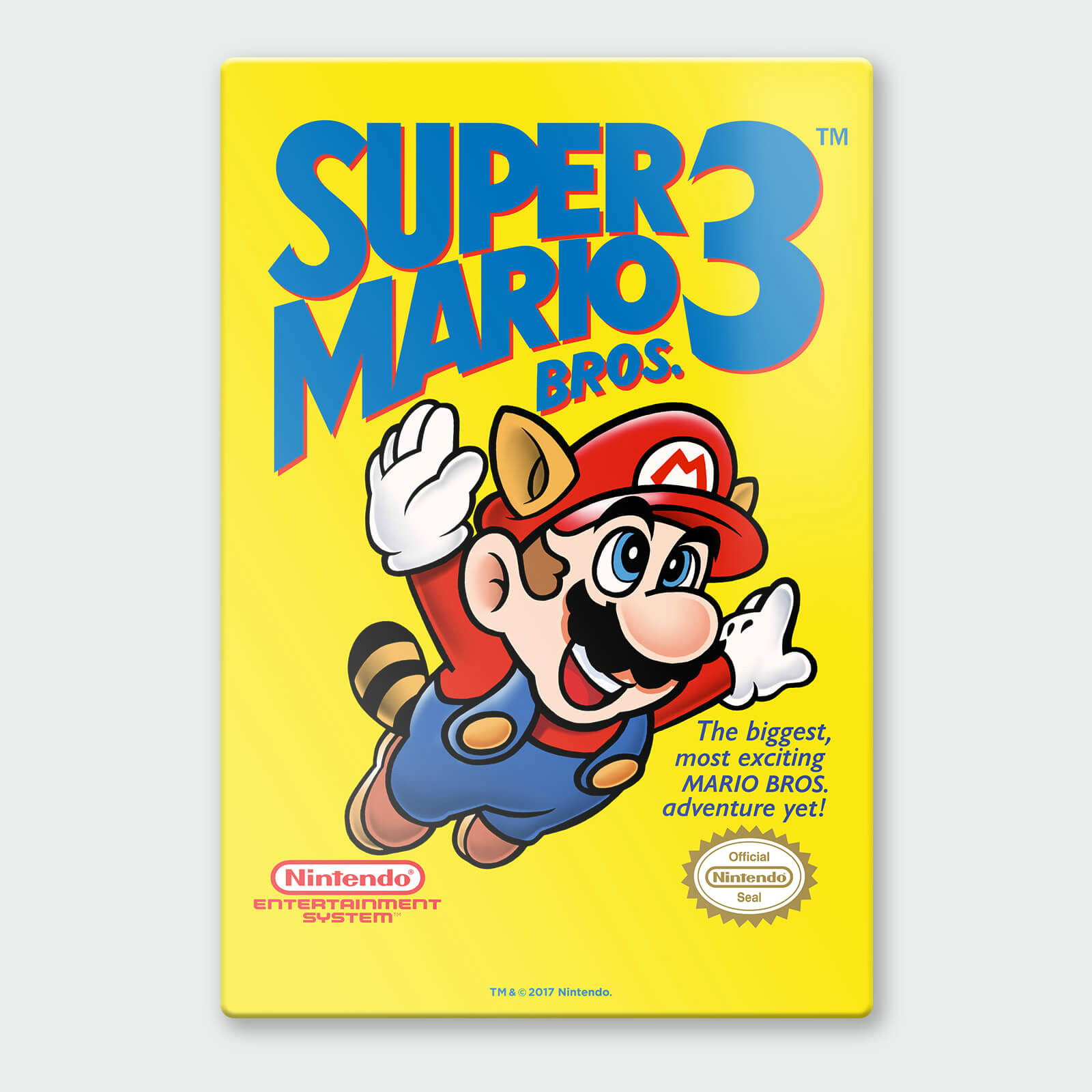 The image of Mario, arms outstretched, soaring across a yellow background might be fairly straightforward, but to those who owned a NES it's instantly recognisable as the cover of Super Mario Bros 3. For £24.99 you can get this high gloss aluminum metal poster and preserve Raccoon Mario on your wall. To leave you with a bit of trivia: did you know that Super Mario Bros 3 is the third-highest-selling NES game of all time behind Super Mario Bros and Duck Hunt?
Pennywise action figure
Pennywise was thrown back into the our nightmares in 2017 with the release of It: Chapter One. Horror fiends who don't suffer from coulrophobia may want to snap up this 7" Pennywise figure for their mantelpiece. At £32.99 it's a bit of a bargain, particularly when you consider it comes with an interchangeable head, an 'I Heart Derry' balloon and Georgie's severed arm.
Avengers Infinity Gauntlet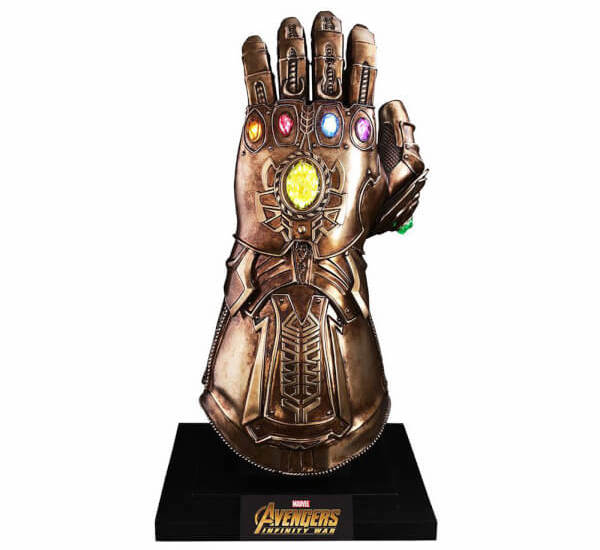 Okay, we'll admit it – this one is expensive. But, if money is no object and you really love the MCU, then this movie accurate, life-size Infinity Gauntlet replica can be yours for £979.99. It comes complete with Mind, Time, Power, Space, Reality and Soul Stones. If that's out of your price range, then take a glance at this quarter-size version that comes in at £99.99.
Doctor Who Funko Pop! Vinyl figures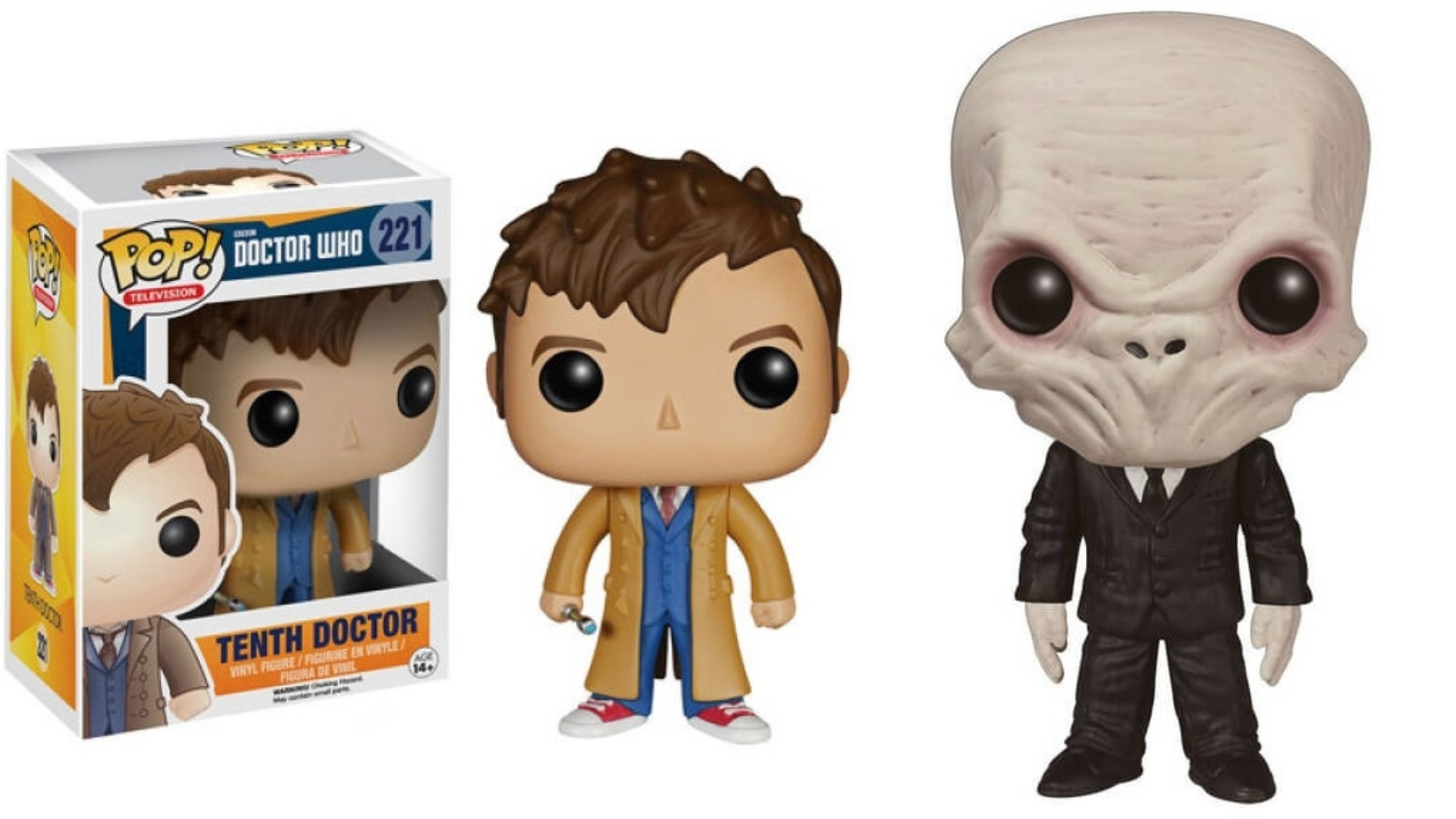 Funko's Pop! Vinyl figures have surged in popularity in recent times, and with new lines being introduced all the time they're going to be a geek mainstay for years to come. With Doctor Who's latest series fast approaching now's a good time to boost your Pop! collection thanks to a 3 for £32 deal that'll allow you to pick up figures of David Tennant's 10th Doctor, The Silence and Sarah Jane Smith.
The Marvel Avengers: Infinity War and Star Wars collectible coin advent calendars are available from Zavvi now.