Features
Our pick of the best VR headsets
Venture into epic new worlds with the best VR headsets on the market…
Venturing into virtual worlds has gone from science-fiction to science-fact, with a huge amount of VR headsets coming to market in recent years. VR these days isn't quite up to the standards of the Oasis from Ready Player One, but it can add an exciting new dimension to your gaming and social experiences.
Knowing which VR headset to buy isn't always easy, though, so we've gathered some of our favourites into this handy guide. Read on to discover which one is the perfect VR headset for your needs.
Here's our rundown of the best VR headsets to buy
Oculus Go: a great way to get your first taste
Price the last time we looked: £318 on Amazon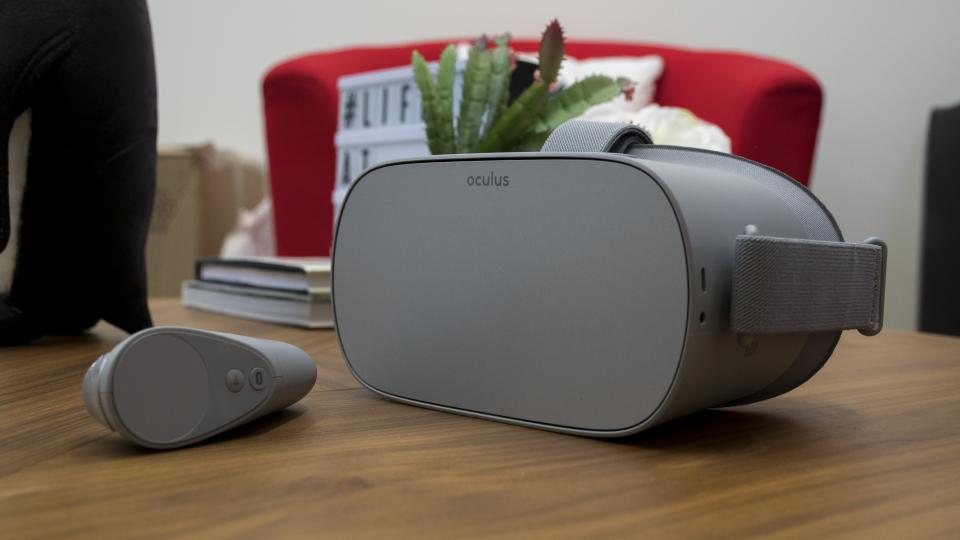 If you're looking to try VR, but don't know where to start, the Oculus Go is a great place to look. Unlike many VR headsets on the market, this beauty doesn't need to physically hook up with a laptop, phone, games console or any other device in order to function.
This standalone VR headset, with its breathable materials and adjustable straps, can connect you to over 1,000 VR experiences – including video games, social apps and 360-degree panoramas. The ergonomic handheld remote is included as standard, too, allowing you to easily take control of your virtual surroundings. And as for any eyesight issues, you can use the headset with glasses or insert bespoke lenses. Snazzy, ey?
HTC Vive VR: room-scale VR done right
Price the last time we looked: £600 on Amazon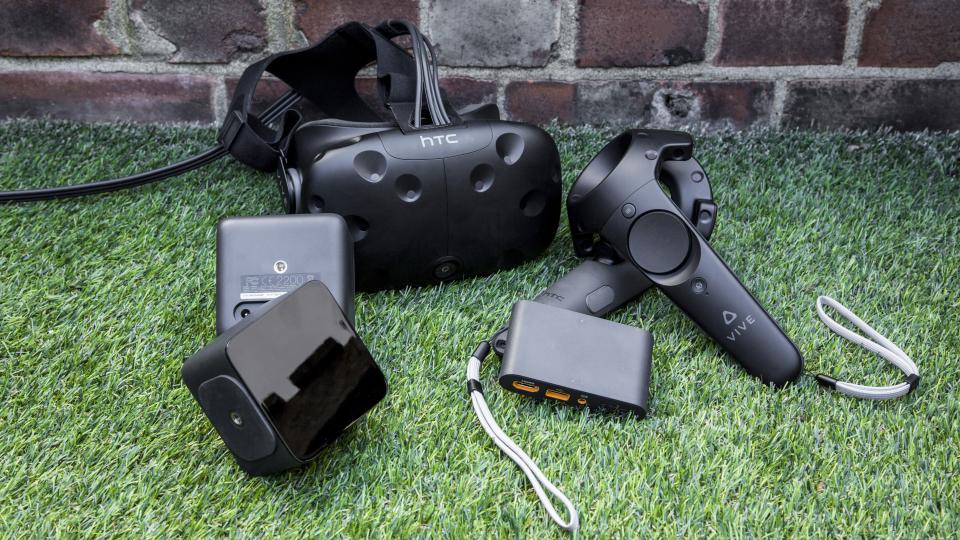 The HTC Vive kit includes the snazzy headset, two beacons and two spatially tracked controllers – that's everything you need to scale your VR experience to fit in your living room, creating a truly immersive and interactive experience in the heart of your home. Or if moving around sounds like too much effort, it also works as a seated VR experience.
You will need a fairly powerful PC in order to be able to run it, but if you do have the processing power necessary, you're in for a treat. It may not be the most affordable option on the market, but it is one of the best.
PlayStation VR: a portal to some awesome games
Price the last time we looked: £199.99 deal price at GAME (with loads of cool stuff thrown in)
If you're looking for a VR headset that's perfect for gaming, look no further than the PSVR. This beauty can connect with your PS4 to bring you immersive gaming experiences such as Resident Evil 7, Batman: Arkham VR, Doom VFR and Star Trek: Bridge Crew.
The PSVR doesn't quite have the resolution to match some of its more expensive rivals, but that library of games is truly top-notch. You do have to buy games separately, though, which does, of course, add to the cost.
Super Savings Sidebar: GAME is currently selling a PSVR bundle that gets you the headset, Resident Evil 7, Astro Bot and two months of Now TV Entertainment for £199.99. That's a saving of over a hundred quid, compared to the separate buying costs. You can click here to go to the product page if that sounds tempting!
Oculus Rift: a classic, and an all-rounder
Price the last time we looked: £499 on Amazon
The biggest name in VR, the Oculus Rift is a true all-rounder. Offering a really straightforward user experience, the Oculus Rift has a snazzy tracking system to capture your head movements, custom display and optics, integrated audio and ergonomic design.
Buying the Oculus Rift through the link above also snares you an Xbox One controller, a sensor and a remote, which is basically everything you need to get your VR experience started. The basic Oculus Rift is a great place to begin your VR journey, and, if you're able to pay a bit more, you can add extra levels of interactivity by chunking an Oculus Touch into your bundle.
Samsung Gear VR: an affordable option, if you have the right phone
Price the last time we looked: £24 on Amazon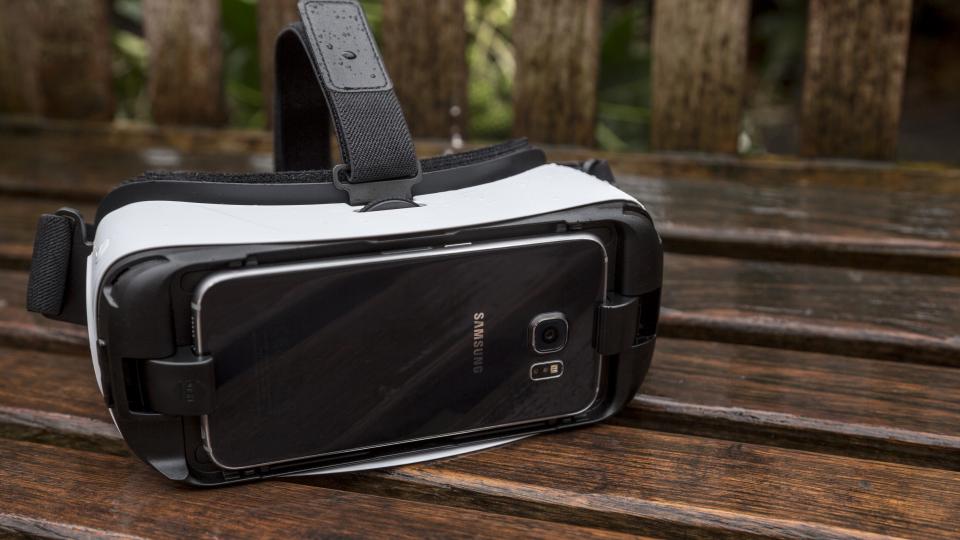 If you're a Samsung phone user, this incredibly affordable VR headset can connect you to basic virtual reality apps without breaking the bank. You can immerse yourself in videos, submerge into social experiences and even dip into VR games (albeit ones that aren't as snazzy as the PSVR offerings).
The Samsung Gear VR headset has a super AMOLED display, precise head-tracking technology and lenses made by Oculus. All you need to do is slot your phone in, pick the VR experience you want, and prepare for an amazing journey. It's a shame that only Samsung users can get it because this is a really excellent example of how much a phone can achieve with VR.
HAMSWAN VR Headset: The best for those still testing
Price the last time we looked: £18 on Amazon
If you're really not sure about this whole VR thing, then save your cash and try the HAMSWAN VR Headset, which is cheap as chips whilst still attracting very positive reviews. Like the above, it's more about immersion than anything else, with a slot at the front for your phone that then becomes a much larger screen with 103-degree field of view. With an adjustable pupil distance, it prioritises comfort – good for anything from watching a long movie to testing the latest virtual reality apps and games.
Homido VR V2: The best VR headset for iOS users
Price the last time we looked: £52 on Amazon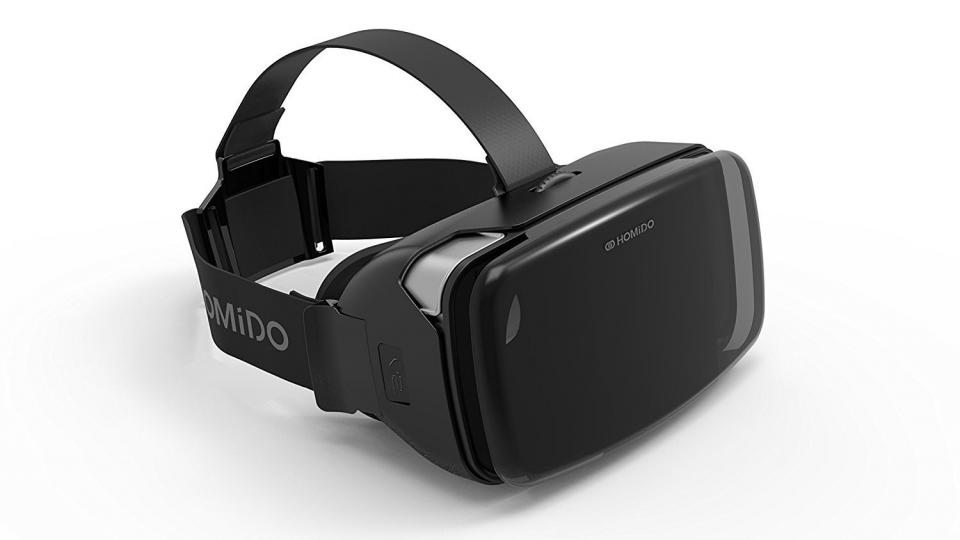 For iPhone users, finding a VR headset that works well with your phone isn't quite as easy. There isn't an official Apple product to turn to, but there are still quality headsets that will do the trick. We're particularly fond of the Homido VR V2, which isn't too pricey and has a nice big frame for fitting your phone.
There isn't that much to do in terms of VR experiences on iPhones, but this natty piece of kit can connect you up to YouTube 360 videos, Facebook panoramas and bespoke experiences through other apps. Homido also has its own VR Centre, which offers some decent content.
Acer Windows MR headset: entry-level VR for PC
Price the last time we looked: £250 on Amazon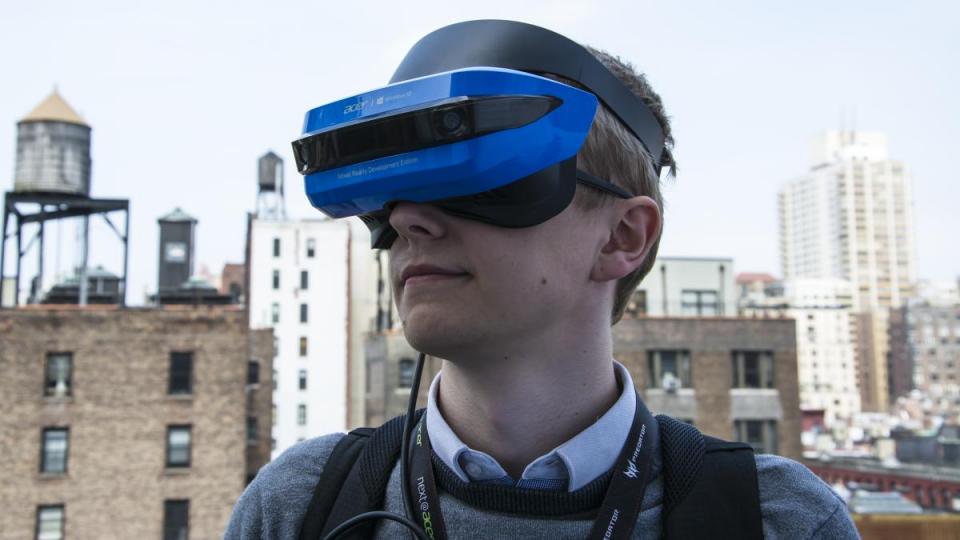 Or if it's your PC that you're hoping to use while traversing virtual realms, this headset from Acer contains everything you need. Compatible with over 20,000 Windows apps, this mixed-reality headset can even bring your emails into a digital world (if that's something you'd want to do).
In terms of features, the Acer headset has impressively high pixel resolution and inside-out tracking, meaning you'll get really HD visuals and a nice steady image. It also comes with controllers included, allowing you to interact with your environment. And it has integrated graphics cards, which should allow even modest laptops to be able to run it.
Do you have a VR headset that you'd recommend? Let us know in the comments below, if so…