News
National Lampoon's Lemmings Rebooted for a New Generation
National Lampoon finds corporate sponsors for its Downfall Festival in Lemmings: 21st Century.
National Lampoon flayed the peace and love generation when a million Lemmings showed up to off themselves at a free concert. The National Lampoon franchise, which is celebrating its 50th anniversary, will send a new wave over the cliff. The iconic comedy brand is rebooting their legendary Off-Broadway Show with Lemmings: 21st Century.
Lemmings was a take-off of Woodstock, promising three days of peace, love and death. John Belushi was the master of ceremonies, bassist, and suicidal cheerleader for the "Woodshuck" festival. The new original musical picks up where the original left off by spoofing the corporate festival culture which has taken over musical gatherings ever since. Lemmings: 21st Century takes on modern Millennial fests like Coachella, Burning Man, Bonnaroo, and Fyre. Their fictional music gathering is called the "Downfall Festival," and it is brought to you by humanitarian organization and pharmaceutical super-corporation, Drexcorp.
read more: National Lampoon President Talks the Return of Radio Hour
The New Mock Rock Festival will premiere on Saturday, March 14 and Sunday, March 15, at Joe's Pub, a program of The Public Theater and named for its founder Joseph Papp, as part of National Lampoon's "Midlife Crisis Weekend." Simultaneous to the two-performance exclusive engagement, National Lampoon Radio Hour: The Live Show will play in front of live audiences at Esther's Follies in Austin at SXSW Comedy Festival 2020.
"47 years ago, National Lampoon skewered Boomers with 'Three Days of Peace, Love and Death.' Now, we're working [with] the smartest artists around to create a twisted musical comedy that mock's today's culture, where people can seemingly only watch rock concerts through Instagram filters." National Lampoon President Evan Shapiro said in a statement.
read more: Drunk Stoned Brilliant Dead: The Story Of National Lampoon Review
While cast for the concert performances have not yet been announced, Lemmings: 21st Century was written by Larson Grant winner Andrew Farmer. The score was written by downtown music-comedy guru Henry Koperski. Blazing theater artist Annie Tippe will direct. Patrick Catullo (David Byrne's American Utopia) is Consulting Producer. Mike Lavoie and Carlee Briglia (Jacqueline Novak's Get On Your Knees) and Line Producers/General Managers are Line Producers/General Managers.
"Re-animating this show, with today's music, for today's audiences, is at the heart of reinvigorating the National Lampoon brand," Raj Singh and Kevin Frakes, said in a statement. "Lemmings is a cornerstone of National Lampoon – and American comedy – history."
read more: Tony Hendra Takes The Heat for National Lampoon Radio Hour's Return
Directed by Tony Hendra, the 1973 original Lemmings played at the Village Gate on Bleecker Street. It helped launch the careers of Belushi, Chevy Chase, Christopher Guest, Harold Ramis, and Anne Beatts. It is where Lorne Michaels found his cast for Saturday Night Live.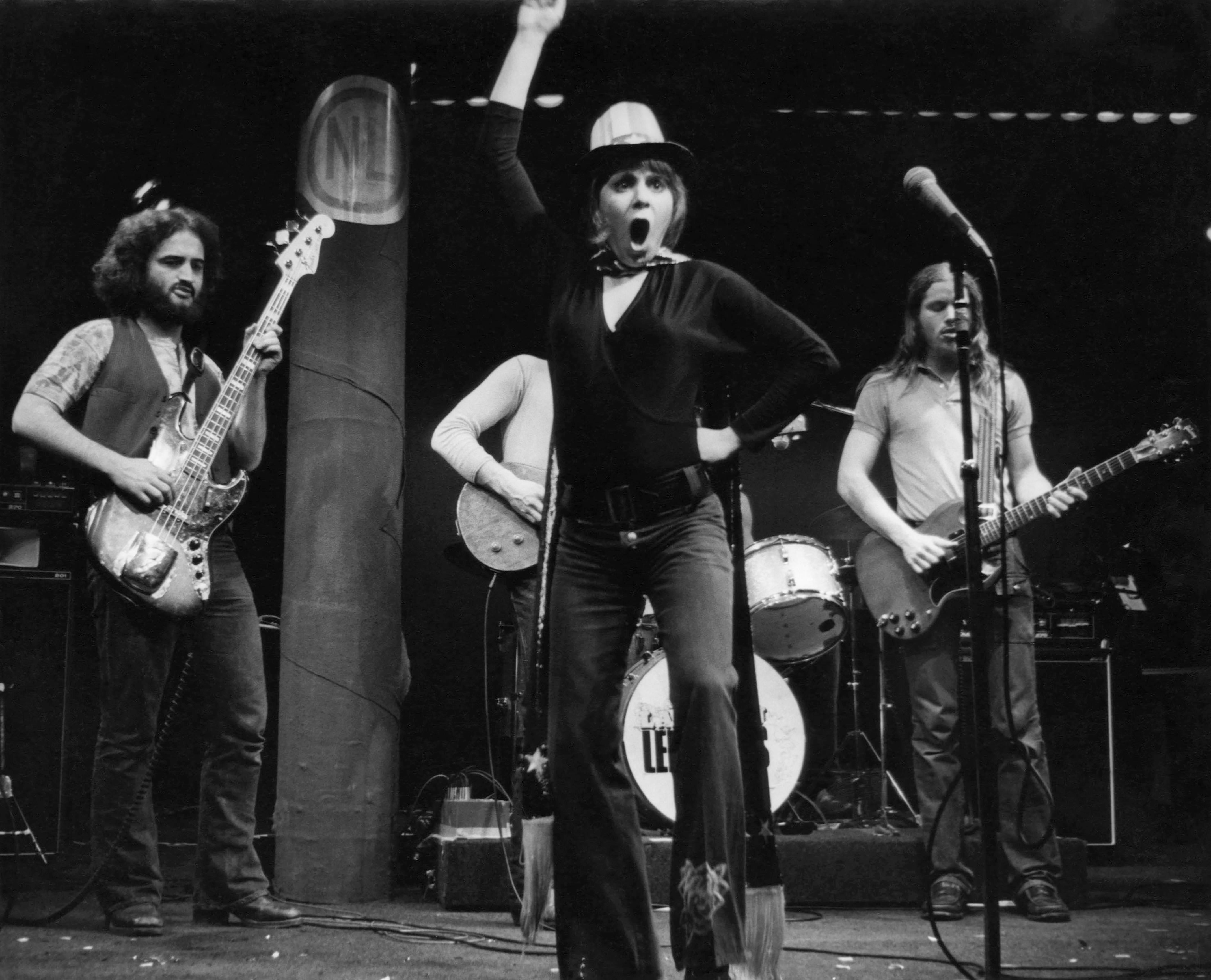 National Lampoon Radio Hour: The Podcast, which premiered on December 19, stars next generation comic savants Meg Stalter (The Meg Stalter Show), Andy Kaufman Comedy winner Brett Davis (Podcast For Laundry), Alex English (The Rundown, Night Train), Aaron Jackson (UCB, The Opposition), Rachel Pegram (The Week Of, Don't Think Twice), Lorelei Ramirez (Comedy Central: Up Next, Pervert Everything) and Martin Urbano (Jimmy Kimmel). National Lampoon Radio Hour: The Live Show will showcase sketch performances at SXSW Comedy Festival 2020 on March 15 and 16.
Lemmings: 21st Century premieres Saturday, March 14, and will be repeated Sunday, March 15, at Joe's Pub. You can get tickets online here or at the Public Theater Box Office on 425 Lafayette Street, NYC.
Culture Editor Tony Sokol cut his teeth on the wire services and also wrote and produced New York City's Vampyr Theatre and the rock opera AssassiNation: We Killed JFK. Read more of his work here or find him on Twitter @tsokol.