News
Link Tank: Win a Brand New Computer Case by be quiet!
Our friends at ModMyMods are giving away a brand new be quiet! PC case! Plus, 10 years of Game of Thrones, The Falcon and the Winter Soldier + more news in today's Link Tank.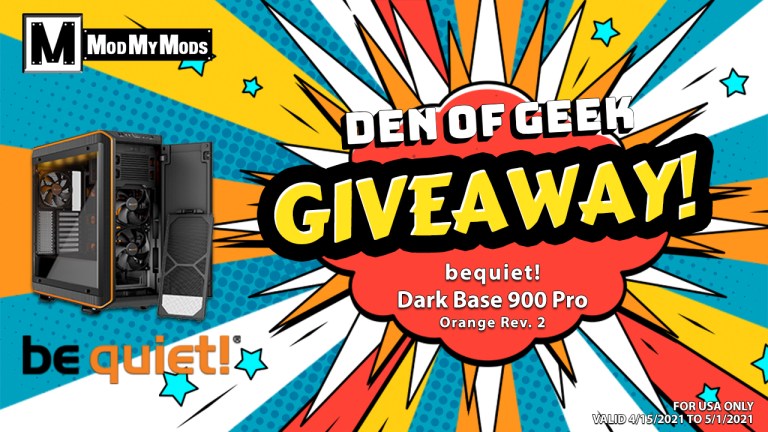 We've teamed up with our PC-building friends (and experts!) at ModyMyMods for a brand new PC building giveaway!
Looking to start a brand new PC build? Or looking for a new home for your hermit crab of a gaming PC? Our friends at ModMyMods are offering the chance to win a free be quiet! 900 Computer Case, which is an excellent choice for any PC gamer or PC building enthusiast. Enter via our official entry form below!
ModMyMods / Den Of Geek – Bequiet! Darkbase 900 Case Giveaway
This weekend marks ten years of HBO's hit series Game of Thrones. Check out some epic merch to celebrate the show's Iron Anniversary.
"On April 17, 2011, Game of Thrones premiered on HBO, bringing equal parts acclaim and controversy along with it. Now, 10 years later, audiences have braved a wild journey featuring White Walkers, dragons, and Dothraki warriors, to name a few. And what better way to celebrate this occasion than with some fun books and collectibles based on the show?"
SeaQuest DSV, one of the most underrated sci-fi shows of the '90s, is now free to stream on Peacock.
"Remember when both Mark Hamill and William Shatner guest-starred on the same science fiction show? It sounds unthinkable that Luke Skywalker and Captain Kirk walked on the deck of the same fictional ship, but they totally did. Beyond their iconic Star Wars and Star Trek heroes, Shatner and Hamill exist as the characters Milos Tezlov and Tobias LeConte respectively in the future world of 2018 — as imagined by the '90s sci-fi TV series, SeaQuest DSV."
The Winter Soldier creator Ed Brubaker talks the disparity between the big budgeted MCU titles and the comic book creatives who brought these characters to life.
"Despite comic book superheroes being some of the biggest moneymakers on screens big and small lately, the creators who brought them to life in the first place rarely get more than a fraction of that financial success coming their way. But as Marvel's The Falcon and the Winter Soldier cooks up a storm on Disney+, comics writer Ed Brubaker has opened up about just how big that disparity really is."
Here are the best Apple Arcade games of 2021 for all the casual gamers out there.
"Over the past decade, mobile devices became gaming platforms on par with dedicated consoles. Modern phones and tablets pack enough power to deliver beautiful, complex gaming experiences, and not simply the causal fare that's dominated the space. Though, there's nothing wrong with casual gaming!"
The frustration at Game of Thrones' abysmal ending has never been more apparent as Twitter trolls the show's official account ahead of its 10th anniversary.
"Few television finales have been as disappointing or infuriating as the final season of Game of Thrones. And despite it feeling like an eternity since the show's season 8 finale in 2019, fans still hold a grudge that rivals Arya Stark's list of names."