News
Link Tank: Why You Should Play Tell Me Why on Xbox
Tell Me Why on Xbox, great director's cuts to watch, Netflix's The Taco Chronicles, and more in today's Link Tank!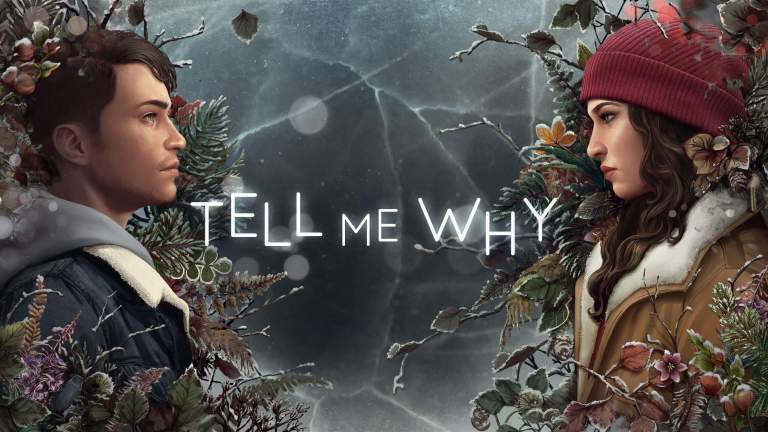 Tell Me Why is an unexpected gem of a game that you wouldn't expect from Xbox.
"The latest title from Life Is Strange developer Dontnod Entertainment, Tell Me Why, delivers a smaller but just as captivating story about a pair of twins — Tyler and Alyson — who can communicate telepathically with one another and relive their memories.
Instead of spending four hours revisiting the Justice League Snyder Cut, check out these actually decent director's cuts.
"Since the earliest days of VHS, the home video market has sometimes allowed for filmmakers to reconcile their regrets of studio interference and release director's cuts of certain movies. These editions, which are often longer and feature restored plot points and more fully fleshed out characters, typically represent the director's true artistic intentions."
Let's revisit Batman: Ego, the DC Comics that inspired Matt Reeves' The Batman movie.
"When Matt Reeves lifted the lid on The Batman this past weekend at DC Fandome, much was made of the period of just when we'll meet this new Dark Knight. Batman will bring vengeance during the second year of his career, evocative of Mike W. Barr, Alan Davis, Paul Neary, Alfredo Alcala, Mark Farmer, and Todd McFarlane's seminal Detective Comics storyline. But when discussing comic book inspirations, Reeves namechecked a fascinating icon."
The trailer for Netflix's The Taco Chronicles will make you wish every day is Taco Tuesday.
"If you've been missing the time you used to spend hanging out by your favorite taco trucks, eating one tortilla after the other, or taking a trip South of the border to get a taste of their origins, Netflix has an answer to your 2020 global hunger pangs with the upcoming season of The Taco Chronicles."
A major piracy group that bootlegged blu-ray movies and TV shows has been taken down.
"The US Justice Department on Wednesday announced the arrest of two members of the 'Sparks Group,' which has been conspiring to spread pirated content since at least 2011. In addition, Europol shut down dozens of servers tied to the group, which it claims is one of the largest online piracy organizations on the planet."
Actor Andre Braugher of Brookly Nine-Nine speaks up about how the show needs to change to catch up with reality.
"As daily nationwide protests against racist police killings go into their fourth month, police-focused television shows are still trying to reckon with their role in how we as a society view the police. Brooklyn Nine-Nine's Andre Braugher recently spoke to the Awardist podcast to elaborate on what he sees as the issues with the ways in which cops are portrayed onscreen and what he sees as needing to be changed."