News
Link Tank: Why You Should Watch Murder Among the Mormons on Netflix
Murder Among the Mormons on Netflix, under-appreciated scientists, HBO's Made For Love, and more in today's Link Tank!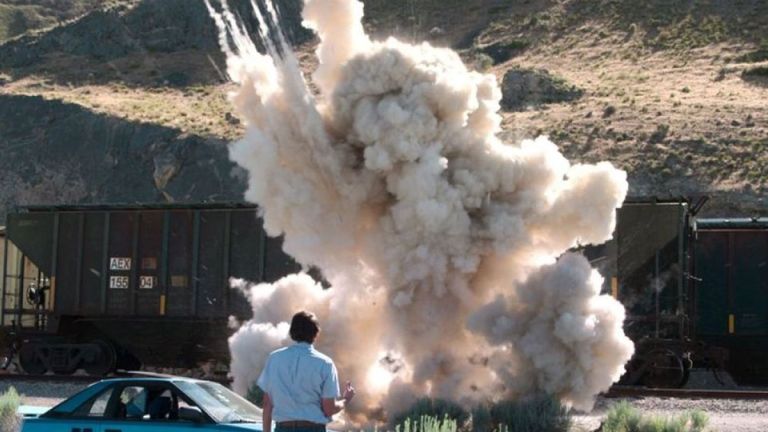 Netflix's Murder Among the Mormons is the newest true crime documentary you should be watching.
"Over the course of its twist-filled three episodes, Murder Among the Mormons, the latest Netflix true-crime docuseries about a series of deadly bombings in Utah in 1985, reveals itself to be a canny study of belief. The con artist, particularly one who traffics in forged documents, preys on the widespread instinct to trust that the spectacular item being offered up is authentic."
From Alfred Russel Wallace to Caroline Herschel, here are some under-appreciated scientists throughout history.
"From under-appreciated geologists to the first woman to fly in space, check out a few scientists who didn't get enough credit for their work in this list adapted from an episode of The List Show on YouTube."
Fan theories are great, but they shouldn't distract you from the actual story a show is trying to tell.
"I love fan theories. It is one of my favorite things to do in community with other fans, to get into the gritty details and see what they could mean. But sometimes, it can take over to the point where the story you are crafting in your head can no longer match up what creators are coming up with."
A new medical study has concluded that it's optimal for your health to eat three vegetables and two fruits every day.
"There's a little something for everyone in a study published Monday in the journal Circulation. Researchers from Harvard Medical School and the T.H. Chan School of Public Health suggest we should all be eating a specific magic number of colorful fruit and vegetable servings every day."
HBO Max's upcoming series Made for Love is a dark show about a woman breaking up with an abusive, possessive tech billionaire.
"If you watch this trailer for HBO Max's upcoming TV series Made for Love, it's clearly going for a dark comedy vibe, which is good, because this is an exceedingly dark premise. It basically sets a classic stalker-suspense story in a dystopian surveillance state made exclusively for one person."
What in the world is an NFT? Here's a quick explanation about the latest craze in the cryptocurrency world.
"Another day, another cryptocurrency. Over the past few weeks, stories about NFTs (non-fungible tokens) have crept into the news cycle. Grimes is making $6 million for something no one understands, and Nyan Cat has been…sold? It can seem like everyone knows what an NFT is but you. You probably have questions. We're here to answer them."