News
Link Tank: Why You Should Watch Lockout on Netflix Right Now
Lockout on Netflix, disappointing book-to-movie adaptations, James McAvoy's Bake Off episode, and more in today's Link Tank!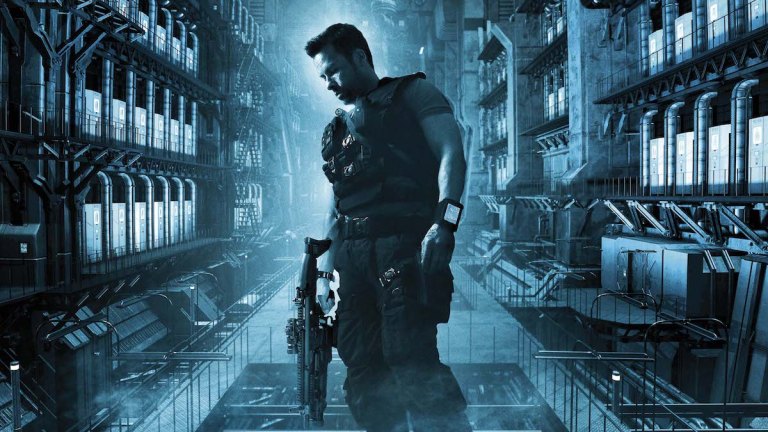 Lockout, starring Guy Pearce and Maggie Grace, is the best sci-fi prison break movie available on Netflix right now.
"Prison break movies are a dime a dozen. Going back to The Great Escape, there seems to be no shortage of masterminded criminals who can muscle their way out of maximum security detention. Whether it's Cool Hand Luke or even Chicken Run, it's a tried and true genre."
Few movies are worse than one that's a disappointing adaptation of your favorite book. Check out the ten worst sinners in recent years.
"Watching a film adaptation of your favorite book is a risky business. At best, you might walk away feeling entertained but slightly disappointed that certain characters or scenes didn't make it into the movie. At worst, you could end up livid that filmmakers somehow got everything so wrong."
James McAvoy's wholesome appearance on The Great Celebrity Bake Off is the breath of fresh air we all need.
"The world is dark and full of terrors, but James McAvoy's episode of The Great Celebrity Bake Off for Stand Up To Cancer brought the sunshine… Professsor Xavier's episode The Great Celebrity Bake Off aired on Tuesday evening (March 16) and proved once more why we love of a good Scottish man."
Watch this sci-fi comedy short film about a robot gaining sentience after a man's attempt at befriending it.
"On a near-future Earth, advanced alien technology has made the world a fully automated but pretty dull place. In a generic convenience store, a man (David Quirk) buying ice cream attempts to befriend the 'service unit' who rings up his order—triggering an identity crisis for the robot, George (Nick Nemeroff), who realizes maybe being able to, say, laugh at a joke wouldn't be so bad."
Netflix's documentary about the 2019 college admission scandal doesn't go into as much depth as you expect.
"It's now basically tradition: A scandal breaks in the news, it gets a Netflix documentary. Such is the case with Chris Smith's Operation Varsity Blues: The College Admissions Scandal, which takes on the 2019 case of the wealthy parents—including, most famously, Lori Loughlin and Felicity Huffman—who bought slots for their kids at elite universities."
YouTube will now check videos for copyright violations as they upload going forward.
"It's in both YouTube's and each user's interest to ensure any videos uploaded to the service don't contain any copyright violations. YouTube is making this easier to determine by adding a new step to the video upload process."