News
Link Tank: Why You Should Watch Frank of Ireland
A Frank of Ireland review, HBO Max's Batman spinoff series, Amazon cancelling The Lord of the Rings MMO, and more in today's Link Tank!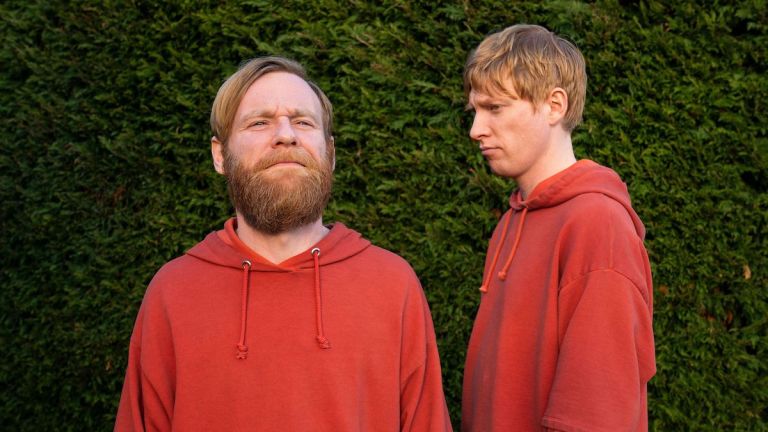 Are you interested in a comedy series that's a cross between Community and Peep Show? Then you need to check out Amazon's Frank of Ireland.
"Nearly every beloved comedy you regularly revisit on a Netflix binge has a less assured start, where it's plainly apparent that the writers and performers are still trying to define the characters, and the jokes never quite land in the way they so regularly do later on in their runs. Amazon's Frank of Ireland is the rare debut season where you can tell that future seasons will well and truly knock it out of the park…"
Residents of a neighborhood in Kraków, Poland mistakenly identified a croissant in a tree as a terrifying beast.
"In mid-April, a rogue pastry terrorized citizens of a neighborhood in Kraków, Poland. The incident started when a menacing, brown object appeared in a tree near the home of an anonymous citizen. It remained for two days. The concerned woman called the Kraków Animal Welfare Society to report the unidentifiable animal on Tuesday, April 13, saying that residents were afraid to open their windows."
HBO Max is giving The Batman's Jim Gordon his own show with a new spinoff series Gotham PD.
"HBO Max is bringing the Batman heat with a spinoff series, Gotham PD, which will focus on police commissioner James 'Jim' Gordon. Gotham PD is a prequel to Matt Reeves' 2022 Batman film, which is itself sort of a prequel since it's set during the first year of the superhero's career as a crime fighter."
Amazon has canceled its Lord of the Rings MMO after three years in development, citing Tencent's acquisition of Leyou Technologies Holdings.
"There's few massively multiplayer online (MMO) games that stand a chance of succeeding alongside World of Warcraft and The Elder Scrolls Online, but one carrying The Lord of the Rings name certainly had a chance. However, Amazon just canceled the game after three years of development."
This past Sunday marks actor David Tennant's 50th birthday. Check out some amazing fan art of his most beloved characters to celebrate.
"Few actors are as beloved in the geekosphere as David Tennant. The Scottish actor has spent his career delivering some of the most unforgettable performances in the science fiction and fantasy genres. From 2005-2010 he won our hearts as the Tenth Doctor on the iconic British series Doctor Who. He brought the demon Crowley to life in Amazon's Good Omens…"
Are introverts really dealing with the pandemic lockdown better than extroverts? New studies are shedding some light on the myth.
"Since the onset of the pandemic, everyone from newspaper columnists to Twitter users has advanced the idea that extroverts and introverts are handling the crisis differently. Many claim that introverts adapt to social distancing and isolation better than extroverts, with some even suggesting that introverts are practically 'loving' the crisis, as it offers them a rare chance to play to their strengths."