Link Tank: Why You Should Rewatch The Love Witch This October
The Love Witch, science fiction in the context of 2020, the newest Star Wars Galaxy of Adventures short, and more!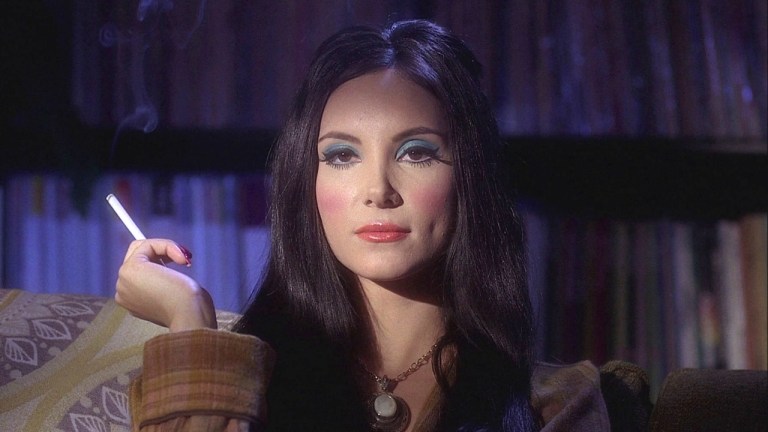 The Love Witch, directed by Anna Biller, is a feminist horror film well-deserving of a revisit this October.
"In 2016, feminist film director Anna Biller released The Love Witch and it has been a part of my regular Halloween film viewing every year since. Not just because the film is gorgeous and emotionally riveting, but because of how Biller's love of horror and the feminist gaze allows her to create a film that can bring forth tears of laughter and anguish."
Halloween may be a joyous annual celebration, but that doesn't mean you shouldn't be cautious. Case in point, a Long Island housewife handed arsenic to unsuspecting trick-or-treaters in the '60s.
"On October 31, 1964, 13-year-old Elsie Drucker and her 15-year-old sister Irene returned to their Long Island home after an evening of trick-or-treating and dumped their spoils onto the table. Among the assortment of bite-sized sweets were two items that looked like bottle caps and bore the warning: 'Poison. Keep away from children and animals.'"
Science fiction and its sub-genres used to be escapes from reality for its audience. Does that still hold true in 2020?
"Members of the Los Angeles Science Fantasy Society (LASFS) have lived through the Cold War, the Vietnam War, the Space Race, numerous California wildfires, and more. But how do they view the psychodrama of the current COVID-19 pandemic?"
It turns out that Benedict Cumberbatch improvised the crucial moment right before the finger-snapping showdown between Iron Man and Thanos in Avengers: Endgame.
"Avengers: Endgame was the most climactic film in the Marvel Cinematic Universe. It was the culmination of two decades of storytelling and universe-building, jam-packed into a trip down memory lane. In addition to a fantastic final battle against Thanos, Endgame included a plethora of memorable moments…"
The newest Star Wars Galaxy of Adventures short spotlights Obi-Wan Kenobi and his reflection on his past.
"Anakin, Luke, and Rey Skywalker may be the respective stars of each Star Wars trilogy, but they all pale in comparison to Obi-Wan Kenobi. Over the course of Star Wars, the evolution of Obi-Wan Kenobi has been pretty extraordinary."
If you're a casual Star Wars fan, here's what you need to know to watch the premiere of The Mandalorian Season 2 on Disney+ tomorrow.
"While the Star Wars books and animated shows haven't tended to be necessary for understanding the main live-action films in the past, The Mandalorian season two will reportedly incorporate an unprecedented number of storylines from outside the Star Wars movies, including some beloved animated characters and even one character who has only ever appeared in a series of books."