News
Link Tank: Why You Should Read My Brother's Husband
My Brother's Husband, Drax the Destroyer, Disney's seven "first openly gay" characters, and more in today's Link Tank.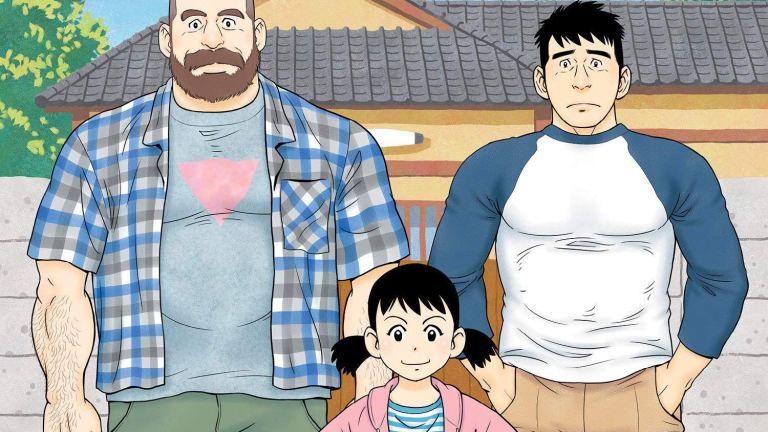 For fans of Japanese manga everywhere, My Brother's Husband is the perfect LGBTQ+ read for Pride Month.
"My Brother's Husband is written by Gengoroh Tagame, a gay manga artist/writer who is well known for his erotica. My Brother's Husband would be his first (but not his last) work that wasn't erotic, with Tagame using it to examine homophobia and conservative viewpoints in Japan."
One of Dave Bautista's biggest complaints about Marvel is their failure to fully develop Drax the Destroyer, and it sounds like the creator of the character agrees.
"Drax the Destroyer doesn't pull any punches, and neither does Dave Bautista. The professional wrestler turned Marvel movie star recently went on a press tour and made his feelings about Marvel Studios and its handling of the Guardians of the Galaxy franchise clear. To put it as bluntly as the Destroyer himself: Bautista thinks Marvel failed to fully develop his character."
Embarrassingly so, Disney has had seven "first openly gay" characters so far in its long history. Let's rank them from worst to, er, less bad.
"Disney's history with queer representation on-screen is, diplomatically, dicey at best. The company's slow arc toward introducing LGBTQIA+ characters in major roles and tentpole films has laid the groundwork for eventual substance, but here and now, they're mostly half steps—half steps that, more often than not, are more embarrassing than they are meaningfully progressive."
Twitter is finally allowing users to undo tweets for the small price of a Twitter Blue subscription, now rolling out in Australia and Canada.
"Twitter Blue, the company's first subscription offering, is rolling out now in Australia and Canada, where paying customers can finally undo tweets. Yes, that's right, the microblogging platform is making it easier to revise or remove a message before it goes live."
Amazon's Panic, adapted from the YA book series of the same name, feels like a redundancy of the YA fantasy adaptations of the past.
"The rise of streaming services has done wonders for adaptations of darker YA material, no longer needing to tone down its more distressing plot elements to secure a PG-13 rating… But Amazon Prime's Panic, adapted from Lauren Oliver's 2014 novel by the author herself, feels like a missed opportunity. Despite an intense premise—graduating high school seniors take part in a deadly game—the resulting 10-part series is free of threat or tangible stakes, the challenges all posing less danger than your average Jackass episode."
The infamous Italian mobster Al Capone is one of the most referenced real-life gangsters in pop culture today. Check out some facts about the man known as Scarface.
"Born in Brooklyn, New York, on January 17, 1899 to Italian immigrants Gabriele and Teresa, Alphonse Capone would go on to become one of the most notorious gangsters of all time. The Robin Hood of Prohibition was just as much of a folk hero for the common man as he was public enemy no. 1 in the eyes of federal agents, and he remains one of the most notable figures of his time."