News
Link Tank: What Happened to the Star Wars Lando Series?
Updates on the Lando show, The Flash won't be recast, Mario Kart is coming to life, and more in Link Tank!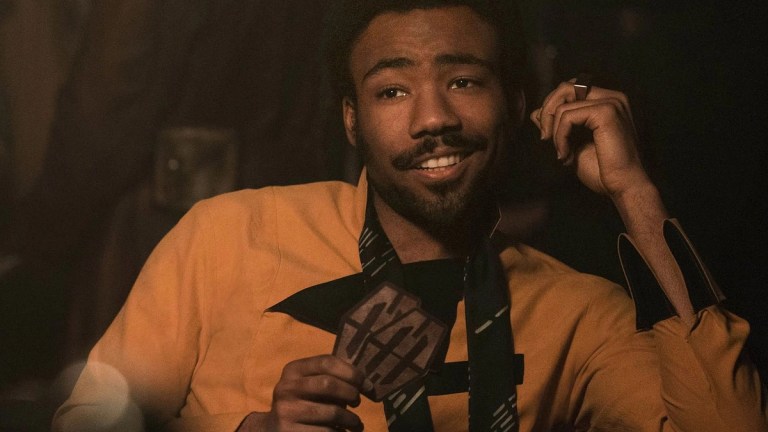 Nearly two years ago, LucasFilm announced they were developing a TV series focusing on Lando Calrissian, but we've heard absolutely nothing since. What's going on?
"Those with a good memory (or a love for all things Star Wars / Donald Glover related) probably remember the 2020 announcement that Lando Calrissian would be getting his own show. Very little was known about it (such as whether it would take place before or after the events of Solo: A Star Wars Story), but it was apparently being developed by Justin Simien, the creator of Dear White People. Since then, we have heard next to nothing on the show—and with it not getting any kind of announcement at Star Wars Celebration, people are wondering, what's the deal?"
Mario Kart will live on in a new theme park ride coming to Universal Studios next year.
"Join the other fast family, the Mario Bros. (if we may so call them), and their friends on Mario Kart: Bowser's Challenge, the upcoming attraction set to open at Universal Studios Hollywood in 2023. Sure, the Super Nintendo World attraction is technically a track and ride vehicle, but it's still Mario Kart with all the shells and whistles."
Despite a world of legal trouble The Flash star Ezra Miller has found themselves in, Warner Bros. intends to move forward with the planned 2023 release date of the film (for now).
"Ezra Miller has gotten in trouble multiple times in the last few months, including two arrests and an alleged incident where the actor broke into a couple's hotel room and threatened them, and it reportedly got bad enough that Warner Bros. executives held an 'emergency meeting' about whether or not to 'pause' development on future projects with Miller attached—the most notable of which being the long-delayed Flash solo movie, which is supposedly going to finally come out next year."
The latest episode of Obi-Wan Kenobi provided a bridge between the Star Wars TV series and the video game Jedi: Fallen Order.
"The third and most recent episode of the newest Disney Star Wars show, Obi-Wan Kenobi, featured a pretty big and wild appearance by a classic character. That moment probably distracted a lot of folks from a less big, but also a cool reference to the Respawn-developed video game, Star Wars Jedi: Fallen Order."
As Netflix continues to struggle, the streaming service has decided to cut out big "vanity projects" such as The Irishman.
"As Netflix experiences a loss in subscribers, it is changing the direction of its feature films and may no longer greenlight expensive 'vanity projects' such as Martin Scorsese's 2019 epic drama The Irishman, which costs a whopping $175 million USD. According to The Hollywood Reporter, the streaming service aims to make 'bigger' and 'better' movies that will not be released consecutively."
Tom Hanks, Justin Timberlake, Tina Fey, and more of the few people who have hosted Saturday Night Live 5 (or more) times.
"On February 26, 2022, John Mulaney hosted Saturday Night Live for the fifth time, becoming the newest member of its famed Five-Timers Club. He brought the roster total to 23, though one entry does come with an asterisk: Paul Simon has only technically hosted four times. But he's been the musical guest nine times and showed up in special appearances another five times, so he's widely considered a card-carrying FTC member. He even helped induct two other hosts—Tom Hanks and Justin Timberlake—into the exclusive circle."