News
Link Tank: How This Weird '80s Sci-Fi Thriller Predicted Netflix
A sci-fi movie from the '80s, presidential oddities up for auction, Dota: Dragon's Blood, and more in today's Link Tank!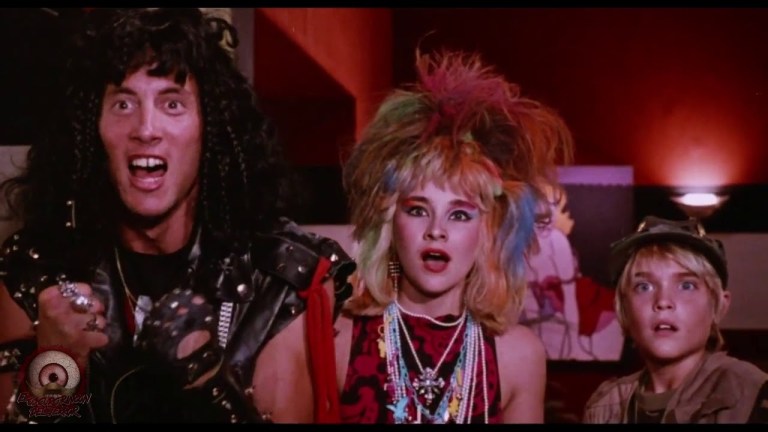 The weirdest sci-fi thriller of the '80s, TerrorVision, was ahead of its time with its prediction of the era of Netflix.
"Like the rest of his warped nuclear family, Stanley Putterman (Gerrit Graham) can't contain his excitement at the new satellite dish that will beam hundreds of channels into their ridiculously garish home. This is 1986, after all, an era when even cable could only offer a few dozen. But by the end of Ted Nicolaou's ultra-kitsch monster mash, their insatiable appetite for the small screen has literally consumed them all."
Do you want to own a lock of Abraham Lincoln's hair? Or JFK's cardigan? Over 250 pieces of presidential oddities are up for auction.
"As CNN reports, those two artifacts, along with 283 other pieces of presidential history, are currently up for grabs via RR Auction. The collection doesn't only include the well-preserved tresses of past executives—there's also a variety of signed documents, pictures, books, personal letters, and novelty items that span Washington's era all the way up to Joe Biden's."
Netflix adds to its growing anime library with Dota: Dragon's Blood, based on the popular video game franchise Dota 2.
"Netflix's anime empire grows next month with the release of Dota: Dragon's Blood, an eight-episode fantasy series based on popular Valve video-game franchise Dota 2. A first teaser dropped today along with confirmation of the series' March release date."
Director Zack Snyder defends the "Martha" scene in Batman v Superman, calling it the "lynchpin" of the film.
"Zack Snyder's Justice League is only a few weeks away, and gods above, I cannot wait for it to be like the Game of Thrones series finale of events. So many bells, so little sense. The discourse of the past few years has been so exhausting that even things that could be fun to go over, become these weird political moments between fans and not-fans of Snyder's work—including the damn Martha scene."
The spat between Apple and Epic Games continue as Epic filed an antitrust complaint against Apple in the EU.
"Even though Apple decided to reduce its cut of app store sales to 15% this year, Epic Games is continuing to fight the company in a bid 'to advance fairer digital platform practices for developers and consumers.' The latest shot fired in this battle is an antitrust complaint filed in the European Union (EU)."
Discovery+ is the streaming service you need for bingeable cooking shows. Check out the best Food Network shows the platform has to offer.
"Netflix carries and produces plenty of food and cooking documentaries and shows, but it's fresh out of the Food Network programs you know and love. So where to stream Guy Fieri when you really need Guy Fieri in your life, like, right now?"