Link Tank: Water Confirmed to Be on the Moon by Scientists
Water on the moon, the history behind witches' pointy hats, the world's first handheld calculator, and more in today's Link Tank!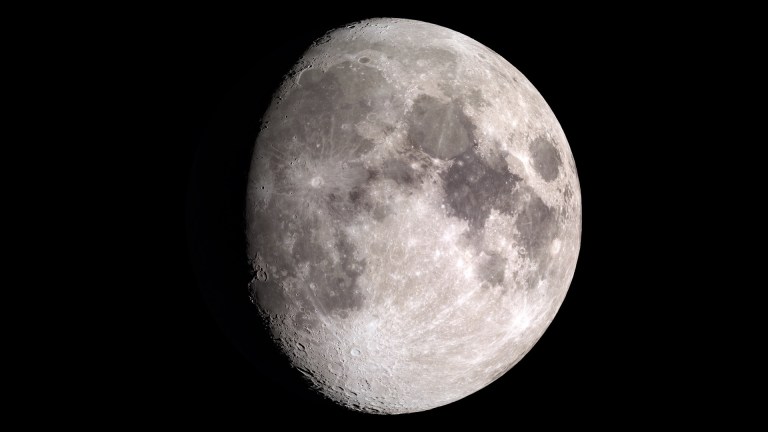 Scientists have confirmed that there's water on the Moon. Here's what that could mean for future lunar expeditions.
"Scientists have gathered some of the most compelling evidence yet for the existence of water on the moon – and it may be relatively accessible. The discovery has implications for future missions to the moon and deeper space exploration."
The late Supreme Court Justice Ruth Bader Ginsburg credits author Vladimir Nabokov for changing the way she communicates.
"The road to becoming a Supreme Court justice is paved with legal briefs, opinions, journal articles, and other written works. In short, you'd likely never get there without a strong writing voice and a knack for clear communication. Ruth Bader Ginsburg learned these skills from one of the best: Vladimir Nabokov."
One of the most stereotypical features of witches is their pointy hats, but how did that come to be?
"There are few things more iconic at Halloween time than the classic image of a witch. With her green skin, broom, and wide-brimmed conical hat, the Witch is an icon. Now we've talked already this month about how witches "flew", but how did that very distinctive hat become associated with magical women, especially the kind that like to get a bit wicked?"
Internet Explorer will soon be no more. If you're still using the ancient browser, expect some sites you visit to automatically open in Edge.
"Microsoft is very keen for Internet Explorer to die as a web browser, and next month IE users are in for a bit of a shock. Some websites they attempt to visit using IE will trigger the Edge browser to load instead. Remember, Edge can't be uninstalled on Windows 10, so it's always available to use if necessary."
Among Us developers have confirmed that one of the most requested features isn't coming any time soon.
"Among Us has become the hottest indie game in recent memory. The social-deduction title assigns players one of two roles at the start of each round. 'Crewmates' need to complete a list of tasks aboard a spaceship they're trying to escape, while the 'Imposters' need to kill the crew without raising suspicion."
The world's first handheld calculator, created all the way back in the '60s, is going up for auction.
"They can do everything from plot complex equations to even play games like Doom (if you have enough rotting potatoes) but the handheld calculator started out as a very simple device capable of performing just four basic mathematical calculations. One of the very first prototypes, created by Texas Instruments back in the mid-'60s, is going up for auction, and is one of the rare times when buying a physical calculator—not an app—makes sense."