News
Link Tank: Vote for the Best DC Live-Action Ever Made
Vote for the greatest DC live-action movie ever made and more in Link Tank!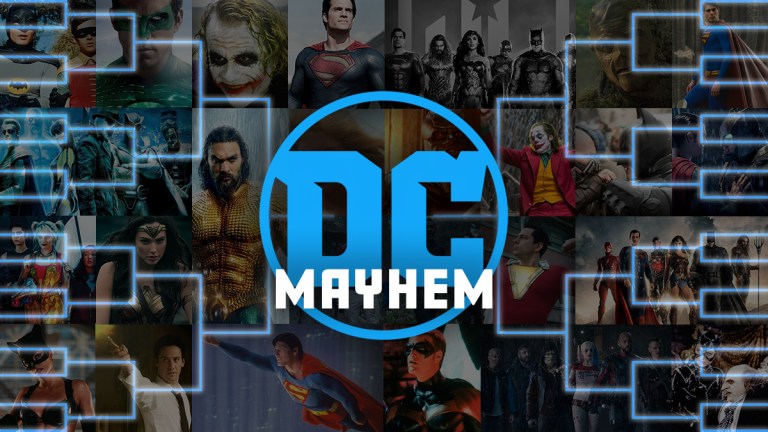 We're calling on our readers to vote on the BEST DC live-action movie out there!
DC has been making films for over five decades and now it's time to pick the cream of the crop! Vote for your favorite DC movies in our DC Mayhem bracket, pitting 32 different films against each other with the chance to be crowned the best DC movie of all time! Follow on our social media to follow along with the bracket and decide who advances to the next round.
The rise and fall of District 9 director Neil Blomkamp.
"When Chappie premiered in March 2015, the movie landed with a thud, mostly because the charming story of a robot that learns to think for itself couldn't measure up to the director's visceral sci-fi debut, District 9. But Chappie made history just a couple of weeks later when a clever joke went viral and turned the film into a Twitter mainstay."
Can somebody please just listen to Wong in the new trailer for Spider-Man: No Way Home?
"Now that we've finally, finally, FINALLY gotten the first Spider-Man: No Way Home trailer after legitimately waiting for 84 years, we can add more speculation to our speculations about what Peter Parker's getting himself into this time."
This touchscreen coffee table will change the way you view board games from now on.
"My family loves board games, to the point where we recently had to expand our basement shelving to accommodate our growing collection. I've been playing them for decades, and it's why I've been skeptical of Arcade1Up's new Infinity Game Table, which is a touchscreen coffee table that delivers digital versions of classic board games."
Jeopardy! just can't seem to get anything right with their search for a new host.
"Mayim Bialik, neuroscientist and sitcom actor, is the last remaining host of Jeopardy! following the high-profile departure of executive producer Mike Richards as the late, great Alex Trebek's replacement. But where Richards was taken down by his skeevy treatment of women, Bialik is courting her own controversy thanks to the resurfacing of past comments she's made about vaccinations and birth via Caesarean section."
Are you searching for a gaming experience to calm your nerves? Maybe try Lawn Mowing Simulator, which simulates you… mowing a lawn.
"A couple of months ago, your usual shepherd through this column, William Hughes, explored the calming comforts of a game called PowerWash Simulator. In that game, you play as a… sentient hose that must eliminate the filth left behind by humanity in a world run by hoses. (I haven't played it, but that feels right.)"