News
Link Tank: Updates on HBO's Upcoming Shows
Peacemaker is getting a season 2, The Last of Us won't happen in 2022, Taika Waititi is Blackbeard, and more in Link Tank!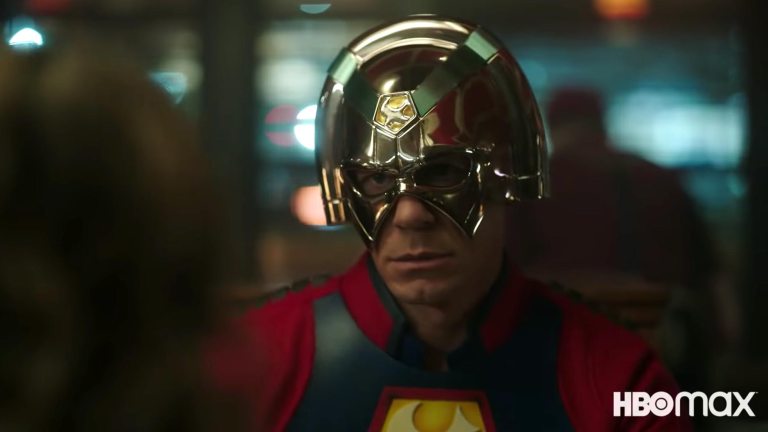 As its finale airs today, James Gunn and John Cena's Peacemaker has been renewed for a second season on HBO Max.
"If you were worried that the Peacemaker finale would be your last chance to see John Cena as the troubled, antiheroic nitwit donning his glossy chrome helmet, I have the best news for you: HBO has already renewed the series for a second season, which will also be entirely written and directed by James Gunn."
It looks like we'll have to wait even longer for the HBO adaptation of The Last of Us to come out, as its release date will not be in 2022.
"'The Last of Us is shooting right now in Canada. We haven't announced an air date yet. But it's not 2022. They're still shooting in Calgary,' Bloys said in response to when we can expect to see the show and, well, Happy New Year everyone! I have now decided that it is January 2023."
Taika Waititi tries his hand at piracy in Our Flag Means Death, where he stars as the notorious Blackbeard.
"After putting his spin on vampires in What We Do In The Shadows and Norse mythology superheroes in Thor: Ragnarok (and the upcoming Love & Thunder), Taika Waititi is wading into pirate territory for his upcoming HBO Max comedy, Our Flag Means Death. The show premieres on the streaming platform on March 3."
A new The Book of Boba Fett fan theory would completely de-canonize the series' entire run.
"The Book of Boba Fett began as the adventures of one man making his way through the galaxy, but soon morphed into the story of the titans of Star Wars live-action TV joining forces to fight off a crime syndicate. But could the entire show have just been canonical self-insert fanfiction that Boba Fett wrote about himself? It sounds silly, but it may be the theory that makes fans come around to Boba's 'sudden hero' storyline."
Catch up on Horizon Zero Dawn before jumping into Horizon Forbidden West this weekend.
"Horizon Forbidden West is almost out, and it basically picks up exactly where the previous game left off. The opening hours will pelt you with strange names, supposedly familiar faces, and a helpful but extremely brief recap of the events of Horizon Zero Dawn. If you're planning on jumping into the new game or you're just wondering why, for example, robot dinosaurs roam its vast and beautiful world, here is a crash course in everything you need to know."
Uh oh, actor Jake Gyllenhaal responds to Taylor Swift's 10-minute long version of "All Too Well."
"While we'd implore the generically hot white men that Taylor Swift has dated and subsequently written songs about to opt-out of publicly commenting, Gyllenhaal took the bait that Esquire threw his way and waded into the discourse. The actor, who turned off his Instagram comments during the apex of the chatter but has remained mum otherwise, told Esquire that the song 'has nothing to do with me.'"