News
Link Tank: Thor: Love and Thunder Suffers a Mighty Drop at the Box Office
Thor takes a big fall, the Crawdads sang, Ironheart leaked, and more in Link Tank!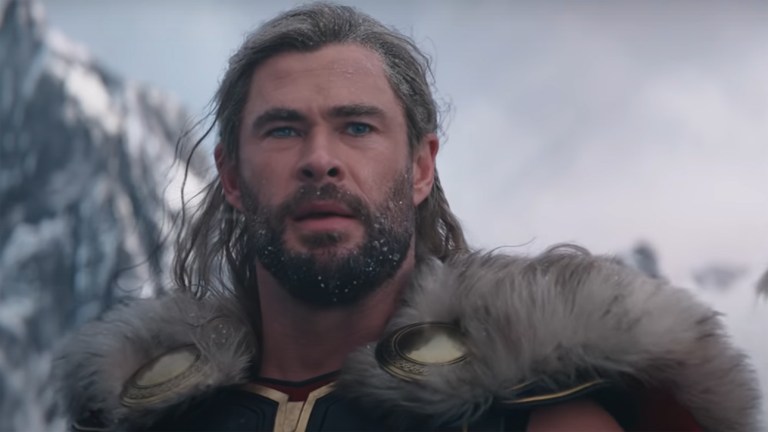 Thor: Love and Thunder is nearing half a billion dollars in box office earnings and will likely start turning a profit any day now, but the latest MCU flick plummeted 68% in its second weekend, the steepest drop in the history of the franchise.
"Last frame, Disney and Marvel Studios' superhero sequel Thor: Love and Thunder began with $144.1M, the #30 opening weekend of all time. This frame, it falls -68% to $46.0M, the #75 second weekend of all time. That's a sharper drop than any other pandemic-era MCU (Marvel Cinematic Universe) title to receive theatrical exclusivity."
While $17 million isn't an impressive number compared to some franchise films, Where The Crawdads sing snagged the biggest pandemic-era opening for a movie solely placed in the drama genre.
"In another encouraging sign for older audiences (and not just "young men") returning to theaters, Sony and 3000's Where the Crawdads Sing opened to a rock-solid $17 million domestic debut. Considering the Daisy Edgar-Jones vehicle, based on Delia Owens' blockbuster (12 million copies sold) novel, cost just $24 million to produce, this is a big win for Sony and for the notion of non-franchise, adult-skewing, female-targeted studio programmers having a future in theatrical release."
Our first look at Riri William's Mark I armor from Black Panther: Wakanda Forever has leaked online.
"As Marvel Cinematic Universe fans patiently await the release of Marvel Studios' Black Panther: Wakanda Forever, the first look at Ironheart, who is set to appear in the film, has arrived. The leak of the character comes ahead of the first trailer for the Black Panther sequel set to be shown at San Diego Comic-Con 2022 later this month."
Tony and Pepper? Thor and Jane? What about Wanda and Vision? Here are the best couples in the MCU ranked from worst to best.
"With Thor: Love and Thunder striking theaters, now seems like a good time to go through the main MCU movie couples. I mean, 'love' is quite literally in the title, after all (don't worry, there won't be any Thor spoilers)! And while the MCU is more known for its action and lore than its quieter relationship beats, there are some fantastic couples across the franchise we root for (and some that we actively root against, Liz, girl, you DESERVE BETTER). These are the biggest couples in the MCU, ranked by how much we ship them."
San Diego Comic-Con returns this week for the first time in 3 years, and here are some of the panels you should keep an eye on if you're attending the event.
"In less than a week, Comic-Con is back in San Diego, California. That's right. After three full years away, San Diego Comic-Con returns on Wednesday night, and with it comes the usual battery of panels, booths, merchandise, and more, covering all manner of popular culture. Truly, you can go to Comic-Con as a fan of nearly anything, and find something there all about it."
The Russo Brothers, directors of two movies that have grossed over two billion dollars at the box office worldwide, aren't protective of the notion that movies need to be experienced in a theater.
"In strictly practical terms, few people on the planet have done more on behalf of the movie theater industry than Joe and Anthony Russo, whose Butts In Seats stats across their four Marvel movies (Captain America: The Winter Soldier, Captain America: Civil War, Avengers: Infinity War, and Avengers: Endgame) are pretty much unparalleled. But the Russos also pretty clearly aren't theatrical purists—something made clear with their two major post-Marvel movies to date, streaming films Cherry (for Apple) and The Gray Man (for Netflix)—and also with a quote Joe Russo just gave THR, where he maybe, kind of, a little bit told movie theaters to go f*** themselves."