News
Link Tank: The Wildest Space Discoveries of 2019
Mind-blowing space-related discoveries, the best fitness apps for 2020, Frozen 2's Kristoff, and more from today's Link Tank!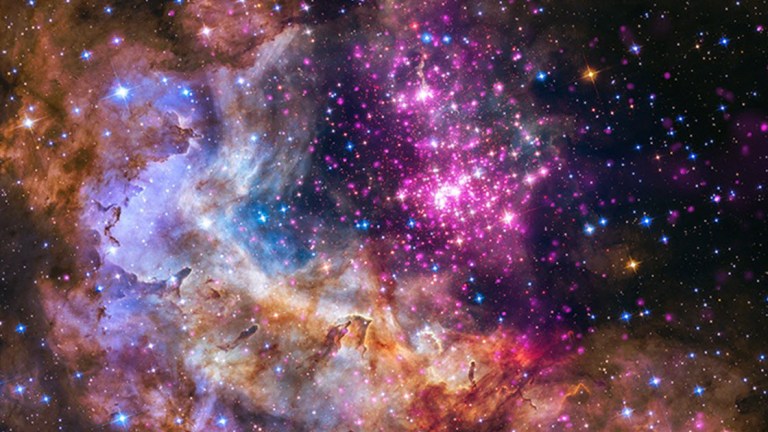 Check out the 20 most mind-blowing space-related discoveries last year.
"This year was a busy one for space science. Scientists solved the mystery of the universe' weirdest molecule. Voyager 2 revealed unprecedented details about the cosmos beyond our Solar System. Black holes were caught on camera. And SpaceX, NASA, and the ESA again made strides in aerospace development. We could go on, but we won't: Inverse is counting down the top 20 wildest stories about space from 2019."
Is one of your New Year's Resolutions to get into shape? Check out the best fitness apps for 2020.
"Trying to lose weight, gain muscle, exercise more consistently, or push yourself to higher intensity workouts? Listen, everyone needs a little help when it comes to getting fit. Fitness apps give you that help by reminding you of your goals and prompting you to follow through on them. They also provide the tools and information you need, whether it's a calorie calculator or a trainer who plans your workouts and coaches you along. A few nudges in the right direction from a couple of great apps might make all the difference."
Frozen 2's Kristoff is the perfect representation of non-toxic masculinity in the media.
"We've talked about the music, feminism, the pagan influences, and even the subtle queerness of Frozen 2, but one thing we haven't talked about is how great this movie is at showing how a man can be sensitive and supportive of the women around him and how that makes him a hero, too. Yes, Kristoff, raised by trolls and friend of reindeer, is a perfect example of non-toxic masculinity."
The state of Vermont is offering people up to $7500 to move there!
"If a recent rewatch of 1954's White Christmas made you contemplate packing up your coziest sweaters and starting a new life in Vermont, now's your chance—according to My NBC 5, the government is offering people up to $7500 to move to the Green Mountain State for a new job at a Vermont-based business. The New Worker Relocation Grant Program, authorized by the Vermont legislature and signed into law by Governor Phil Scott, aims to attract new workers and expand Vermont's workforce by alleviating the financial burden of relocating."
The Chinese scientist who created gene-edited babies has been sentenced to three years of prison time.
"The Nanshan District People's Court of Shenzhen has sentenced He Jiankui to three years in prison and fined him 3 million yuan ($430,000) for violating a government ban on using gene-editing technologies to create human beings, according to official state media Xinhua. Two other scientists who worked alongside He were also convicted and given lighter sentences."
Various cultures around the world believe that eating certain foods may bring you good luck in a New Year.
"Is there a better way to ring in the new year than eating? The answer is "no." And while you could stuff your face with chips and dip, why not eat foods that will supposedly bestow your life with prosperity in the new year? There are New Year's resolutions to be made and goals to achieve — we need all the luck we can get. Luckily (pun intended), there is a sundry of foods that, when eaten on New Year's Eve or New Year's Day, are said to call forth good fortune in the coming 12 months. Here are 11 foods to eat for good luck in the new year."