News
Link Tank: Listen to The Office's Theme Music in Different Genres
The Office's theme music, Kim Wexler from Better Call Saul, the new iPhone SE, and more in today's Link Tank!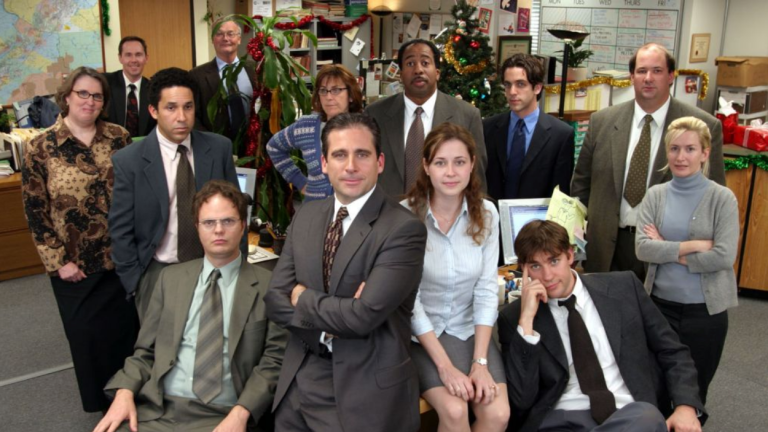 Listen to the theme song of NBC's The Office recreated in different music genres!
"As everyone is stuck inside continuing to quarantine themselves, many people are trying out new hobbies and learning fun skills—and some of those people are sharing what they've learned with the world via TikTok. One viral user by the name of @williamstgoldsmith is using his extra free time quite productively, often sharing videos of himself playing the piano and the guitar."
Kim Wexler from Better Call Saul is arguably one of the best written female characters on television right now.
"It's no secret that AMC's Better Call Saul is one of the best shows on television right now. In its 5-season run, it's seemingly done the impossible—not only lived up to the massive reputation of its parent show, Breaking Bad, but, in the minds of some fans, exceeded it."
With everyone stuck indoors and canceling plans, we've entered a world where we've got nothing to look forward to.
"Time, like life, hasn't stopped under lockdown. It only feels that way. Amidst the pervasive anxiety about illness and economic hardship, it can be easy to miss somewhat subtler forms of distress — like the sense that time itself is coming unwound, with forward motion halted."
Check out these immersive audiobooks to get you through this quarantine.
"Here at io9, we stan books. But because we're all currently living through a reality that makes functioning like normal people a literal impossibility, reading books in the traditional way has (understandably) become especially difficult as we're all committing out mental resources to trying to keep our minds in order in the midst of a modern-day pandemic."
Incorporate these four things into your life at home to help boost your immune system.
"As the effects of Covid-19 ripple through society, people are searching for ways to hijack the immune system to fight the virus. Sales of purported immune boosters like vitamin C and zinc have skyrocketed, while search engine inquiries have surged. The immune system is complicated, but supporting it doesn't have to be. There are four critical factors you can pay attention to, and in turn, safeguard your health."
Apple is launching their new and improved iPhone SE, and at an affordable price too. Is it worth the upgrade?
"The new iPhone SE is a powerhouse that features Apple's A13 processor, an updated camera sensor, and up to 256GB of storage. There's also Wi-Fi 6 and Gigabit LTE support for faster online speeds. And while it may not have the large OLED displays or Face ID found on some newer iPhones, it has a budget-friendly $399 price tag."