News
Link Tank: The Muppets Are Heading to the Haunted Mansion
The Muppets are making another special, the cast of What If...?, the Harley Quinn show is just as good as The Suicide Squad, and more in Link Tank!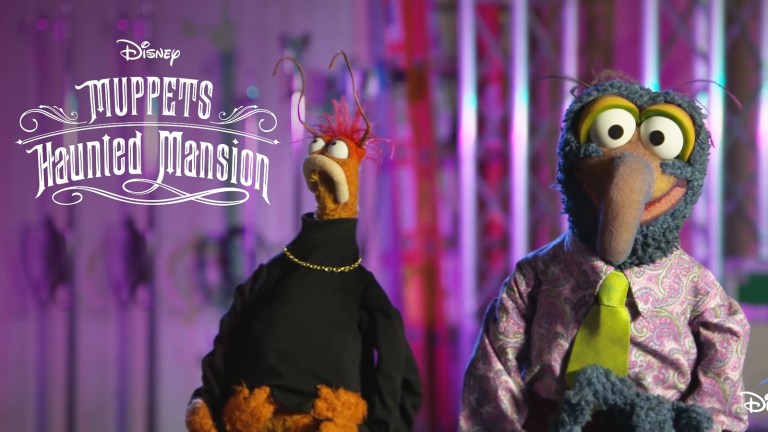 The Haunted Mansion is the latest iconic property to get a Muppet parody, and this time Kermit and Miss Piggy are swapping costumes.
"The Muppets have taken on New York City, space, and the wonderful world of Oz — and now, thanks to Disney+, they'll be braving the Haunted Mansion this fall. Entertainment Weekly has released our first look at Muppets Haunted Mansion, a new special featuring everyone's favorite Jim Henson creatures interacting with one of Disneyland's most beloved attractions, promising plenty of spooks and some rather spectacular Halloween looks."
Jurassic World director Colin Trevorrow made an independent time travel flick called Safety Not Guaranteed that you need to watch it before it leaves Netflix.
"Remembered as the movie that put Jurassic World director Colin Trevorrow on the map, Safety Not Guaranteed also happens to be a picture-perfect example of a dying breed: that of high-concept genre movies with twee sensibilities. In Safety Not Guaranteed, Darius Britt (Aubrey Plaza) is a depressed twenty-something working as an unpaid magazine intern for Seattle Magazine. Like a lot of young adults in the years after the financial crisis, Darius is stuck at home and struggling to find direction."
Marvel's What If…? will see the return of a large number of MCU voice actors, but a handful will not be reprising their iconic parts.
"This week sees the debut of the hotly-anticipated alternate universe extravaganza, What If…? The new Disney+ animated series—the first from Marvel Studios—takes its premise from popular runs of Marvel Comics that see our heroes and villains play completely different roles. The idea is that if a pivotal event or two or twenty had gone another way, the characters we know might become brand new versions of themselves."
You'll soon be able to pay at AMC movie theaters using Bitcoin.
"AMC Theaters will accept the cryptocurrency bitcoin for movie tickets and concessions in the U.S. by the end of 2021, according to CEO Adam Aron, who first made the announcement during an earnings call on Monday. The theater chain will also start accepting Apple Pay and Google Pay, but there are still plenty of important questions about AMC's bitcoin bet that haven't yet been answered."
Yeah, The Suicide Squad was great, but the Harley Quinn animated show is just as good and deserves your attention.
"With the incredibly fun The Suicide Squad, Gunn's first venture into the DC universe falls more in line with Cathy Yan's standalone Harley Quinn flick Birds Of Prey than the first movie, showing how Harley can shine when she's not in her Puddin's shadow. In The Suicide Squad, Harley still gets to be the most recognizable antihero onscreen, but she's accompanied by lesser-known DC characters, like King Shark (a.k.a. Nanaue), Bloodsport, and Peacemaker, who hadn't gotten the live-action treatment until now."
It's official, Sony now owns anime site Crunchyroll after a billion-dollar investment.
"Sony's Funimation announced the finalization of the deal earlier today in a press release, with the final purchase price being a whopping $1.175 billion. It's claimed Crunchyroll has '120 million registered users across more than 200 countries,' and the deal means Sony now owns all of Crunchyroll's offerings and services, from its anime streaming service to events merch to video games."