News
Link Tank: The Legacy of Gilbert Gottfried
We remember the late Gilbert Gottfried, when Obi-Wan Kenobi is set, the best comedies on Netflix, and more in Link Tank!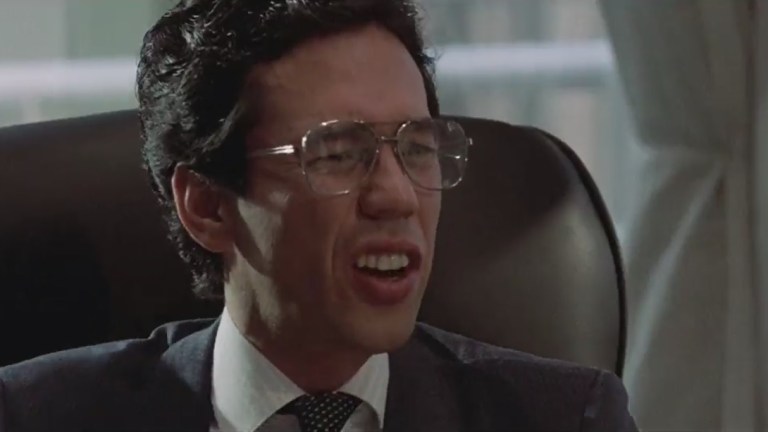 The legacy of the legendary comedian Gilbert Gottfried, one of the industry's most recognizable voices, will be impactful for generations to come.
"Earlier today, Gilbert Gottfried's family announced in a statement that the iconic comedian with a penchant for filthy jokes and a screeching voice had died 'after a long illness at the age of 67. Naturally, other famous people and members of the comedy community have been paying their respects to Gottfried, reminiscing about their favorite comedy bits and noting—as Kathy Griffin did—that he would've been the first to make a dark joke about his death."
Rebel Wilson returns to high school for the new Netflix comedy Senior Year.
"Rebel Wilson has been a comedy mainstay since she broke out as Kristen Wiig's nightmare roommate in 2011's Bridesmaids. Over the past decade, she's starred in the hit Pitch Perfect franchise, as well as several of her own movies that range from entertaining (Isn't It Romantic) to an unfortunate (Cats). Now, Wilson returns with a comedy that sees her going back to high school."
The new Big Bad in Stranger Things is another deep cut into Dungeons and Dragons lore.
"The Duffer Brothers have revealed that the antagonist of Stranger Things season four's first volume (and perhaps mastermind of the whole darn thing) is Vecna, an ancient god-like lich who hails from Dungeons & Dragons. We got a glimpse of him at the beginning and end of today's ripping trailer for the Netflix hit."
A Dark Souls player managed to beat the entire game by skipping an essential step (literally).
"Many of FromSoftware's games are punishing. They require calmness, patience, and quick reflexes, as any wrong move or panicked action could—and often does—result in an unceremonious death. So, you'd think taking advantage of every tool in your arsenal when exploring FromSoft's games would be a no-brainer. But YouTuber ymfah made Dark Souls 3 so much harder, by limiting his in-game movement to anything but walking."
The new Star Wars series Obi-Wan Kenobi has been confirmed to be set 10 years after the end of Revenge of the Sith.
"Disney+'s new Star Wars series Obi-Wan Kenobi is set to arrive late next month, and now the show's writer Joby Harold has explained the timeline that Ewan McGregor finds himself thrust into. Speaking to Entertainment Weekly, Harold revealed that the series will take a deep dive into the galaxy post-Order 66, where darkness reigns. 'It takes place 10 years after Revenge of the Sith, in a time of darkness in the galaxy,' the creative explained. 'The Empire is in the ascendancy. And all the horrors that come with the Empire are being made manifest throughout the galaxy. And the Jedi Order as we know them are being all but wiped out. So everything that was in the prequels has crumbled.'"
Are you in the mood for some laughs? Maybe check out some of these fantastic comedies currently streaming on Netflix.
"If you've exhausted your go-to list of reliable comedies, there's hope: Netflix has a steady flow of classics and contemporary hits, including a handful of originals. Check out 10 of the funniest movies currently streaming on the service."