News
Link Tank: The Golden Globes' Potential Effects on the Oscars
The Golden Globes and the Oscars, why Star Wars was never progressive, Jojo Rabbit, and more from today's Link Tank!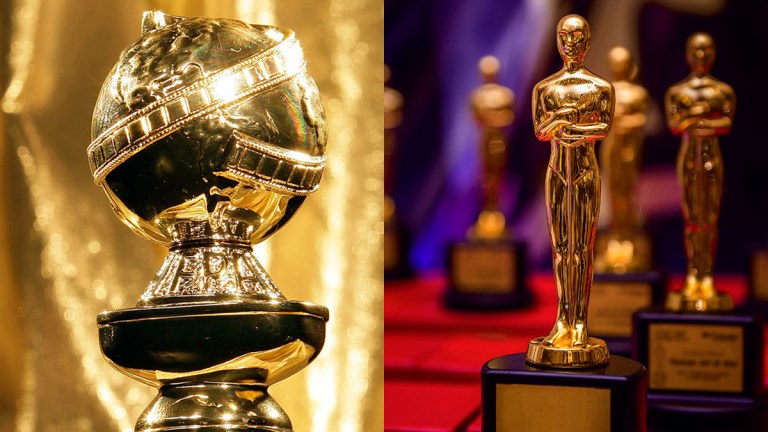 The Golden Globes may have just changed the Oscars this year.
"The Golden Globes' correlation to the Academy Awards shouldn't be overstated. The honors are voted on by two completely different organizations, and the Globes isn't always the most accurate bellwether — last year, Golden Globe winner Green Book went on to score Best Picture, but the year prior, the Oscars crowned The Shape of Water after it lost at the Globes. Still, the two shows' choices in certain categories often line up, and with Oscar voters tuning in during their nominating window, an upset victory or memorable speech can shift perceptions."
Australia's wildfire has been devastating for the local populations. Check out ways you can help these wildfire victims.
"Since Australia's bushfire season began in July 2019, the country has been ravaged by fires that have devastated nearly 18 million acres of land, destroyed thousands of homes, and killed an estimated 1 billion animals. Fortunately, there are ways you can help. From local firefighting units to hospitals specializing in koala care, there are dozens of organizations in dire need of donations. Here are just a few of them."
Fans who were hoping for progressive story-telling from Star Wars shouldn't be so disappointed—the film franchise has never been progressive.
"The second Rey became part of a famous Star Wars bloodline, a million voices who had boldly declared the new trilogy could forge a path away from privilege and nepotism felt suddenly silenced; the egalitarian values of The Last Jedi swept away by Emperor Palpatine just as easily as he dissolved the senate. And as The Rise of Skywalker continues to make a ton of money — despite mixed reviews — fans of a progressive mindset are (correctly) echoing the sentiments of Padmé Amidala: This is how liberty dies; with thunderous applause."
At least 59 people in China has been diagnosed with a new mysterious virus.
"According to health officials, the Associated Press reported Sunday, 59 people had been diagnosed with the mystery illness as of January 5, with all known cases seeming to originate from Wuhan, the capital city of the Hubei province. Victims have commonly experienced fever, though several have developed breathing problems as well. In at least a few patients, medical imaging has found clear signs of a serious lung infection, with at least seven people currently in critical condition."
LG Display is showing off a new 65-inch concept TV that goes from flat screen to curved with the press of a button.
"You can buy a flat-screen TV or a curved one. But why not one that can do both? LG Display has your number. Here at CES, the Korean manufacturer is showing off a 4K OLED TV that can morph from a flat panel into a curved display with the press of a button. The concept TV flips between the two modes in about 5 seconds."
These 51 books are arguably the best to come out of 2019.
"Keeping up with all of the latest must-read books can quickly turn into an overwhelming endeavor — finish one, add five more to the pile, and the cycle wears on until it's simply too unbearable to pay attention anymore. Here's another solution: Leave the sorting of what's good and what's bad to us, dedicated readers of impeccable taste. We read a lot of books in 2019, and deem these to be the 51 best worthy of adding to your neverending pile."
Jojo Rabbit is critically one of the best films in 2019. Why isn't its director being nominated?
"Jojo Rabbit was easily one of my favorite movies of 2019. In my personal top five, Jojo Rabbit probably sits at number one (tied with Rocketman, but that's because I love a good musical). So, that being said, I'm shocked that the movie isn't getting more recognition throughout the award show circuit, especially since the BAFTAs were apparently angry at "the industry" for the lack of diversity in their nominations instead of, you know, themselves for ignoring the brilliant performances we did get from POC in 2019."