News
Link Tank: The Best Video Game Soundtracks
The best video game soundtracks, Oscar snubs, weed and anxiety, plus more in today's Link Tank!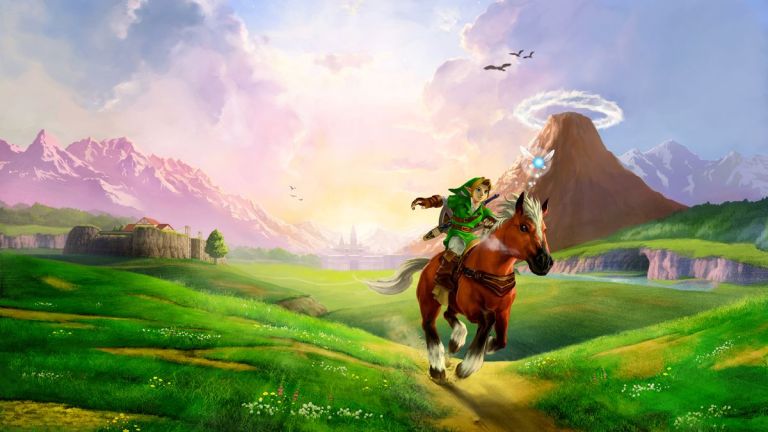 Video games have some of the greatest soundtracks in the world, but twelve particular games stand out in terms of their music among the rest.
"Soundtracks can make or break video games—if you don't believe me, put on a 'best polkas' playlist and try to play The Last of Us. Video game music sets the mood, whether that mood is upbeat and in 16 bits or full of terror and misery in high definition. Every great game needs a solid soundtrack, but there are a few games that are remembered for particularly fantastic music—so I set out to pick them best of 'em for The Portalist."
Did you know there's an actual term for illegible handwriting? Or the unreachable spot between your shoulderblades? 
"So that's what it's called! It turns out that thingy, that doohickey, that stuff, and that space between those two things probably all have names you didn't know."
Why do anxious people react well to weed? Scientists have found the reason behind it.
"When we're stressed or anxious, we tend to turn to things that make us feel better — and for some, that means cannabis. In fact, this is one of the primary reasons for smoking weed or taking CBD, according to a 2009 study on young adults. But despite its popularity as a salve for anxious brains, scientists don't know how the chemicals in marijuana work to calm anxiety — but the discovery of a molecule that affects an anxiety-producing super-highway in the brain could hold the key."
Jojo Rabbit and Little Women ended up with six Oscar nominations, but why did the nominations for Best Director slip through the cracks for Taika Waititi and Greta Gerwig?
"I can't believe that two different movies ended up directing themselves in 2019! Pretty wild, right? It isn't like Taika Waititi or Greta Gerwig were there making movies that were worthy of six Oscar nominations, but apparently none for their own directing! It's a tale as old as time, a mess of a movie being nominated, but not the director, and it typically involves of a woman director or director of color."
With CES 2020 having ended, you may be tempted to upgrade your TV (among other personal gadgets), but here's why you shouldn't.
"The proposition is seemingly simple. A television should show you a moving picture, provide some accompanying sound, and ideally, blend in with your home decor. This has been the case since the invention of TV. This year at the Consumer Electronics Show (CES) in Las Vegas, we saw the newest and best TVs. They're pretty boring, which is weirdly exciting."
If you've upgraded to Windows 10, check out these neat hidden tricks in the operating system.
"Whatever your situation, we've compiled a list of useful tips that will help you get more out of your Windows 10 experience. Or, at least, teach you some things you may not have known about. Some have been available in Windows for a number of generations, while others are native to Windows 10. Microsoft's most recent update for the OS arrived in November, but the May 2019 update added a bunch of new features and killed a handful of others."