Features
Link Tank: The Best Cosplay at Anime NYC 2023
The costumes were absolute fire at this year's Anime NYC, and we've got a roundup of the most fabulously dressed attendees on the convention floor.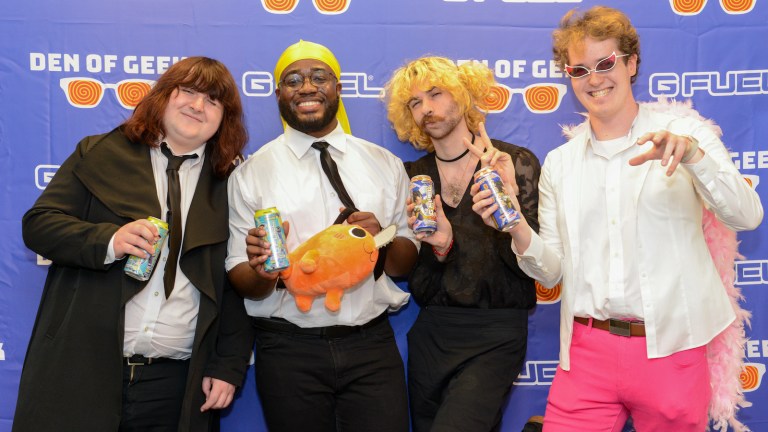 Anime NYC is a showcase of the best of Japanese pop culture in the biggest city in America. The convention brings anime fans and publishers together for three days of unique exhibits, exclusive screenings, extensive panels, and appearances by everyone's favorite creators. But let's face it: the quality of the cosplay is the standard by which all such fan gatherings are measured, and Anime NYC did not disappoint!
In this edition of Link Tank, we've got a roundup of the best costumes on display at Anime NYC 2023. You can find more images gathered by Den of Geek and our partners at Shutterstock on our Instagram page.
____
Only at Anime NYC, New York City's biggest celebration of Japanese pop culture, do hokage and pro hero unite! Day one of the convention produced some of the most diverse collection of cosplayers we've ever seen.
Day two of Anime NYC brought many wonderful cosplayers to the Den of Geek booth to enjoy some G Fuel Energy Drink while getting their picture taken by some appreciative onlookers — namely us!
Anime NYC is the only place where Squirtle, psychics, and Hashira come together and collide with Bikini Bottom royalty!
On the final day of Anime NYC, we featured some of the other fun to be had on the convention floor, but the cosplay was still as strong as ever, rounding out another successful outing for everyone who made the trek to the big city to meet up with their fellow anime fans.