News
Link Tank: Ted Lasso's Portrayal of Mental Health Is a Gift
Ted Lasso's portrayal of mental health, short horror stories to read, how you can download your Instagram videos and photos, and more in today's Link Tank!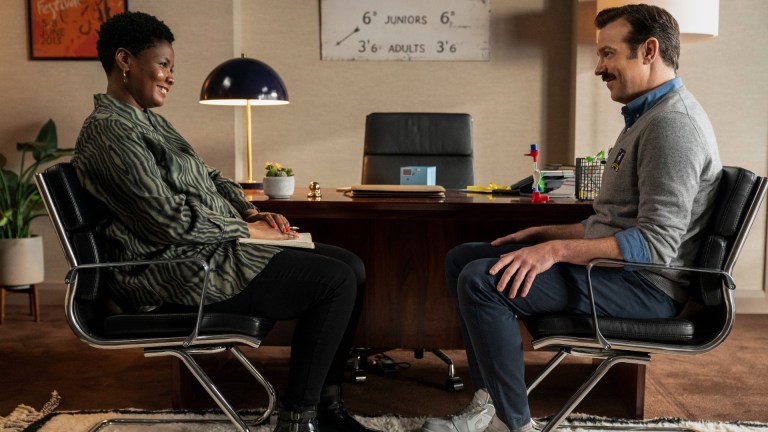 Apple TV+ hit series Ted Lasso is having an amazing impact on its viewers thanks to the show's focus on mental health and therapy.
"In the first episode of Ted Lasso Season 2, the relentlessly cheerful protagonist tells a reporter (trent crimm, the independent), 'There are two buttons i never like to push: panic and snooze.' Over the next 10 episodes, it becomes clear that panic is something Lasso has been trying to keep at bay. We saw him have a panic attack in Season 1 — seemingly the result of his then-wife sending him divorce papers — but by the end of Episode 11, we've gotten a much fuller picture of Lasso's struggles."
Love horror movies? Check out the short horror stories you should read based on your horror film preferences.
"Horror movies and haunted houses get all the hype during Halloween. You know what is scarier than both of these? Your imagination. In celebration of the spooky season, I've compiled a short list of short stories (and novellas) to read based on some of your favorite horror movies."
Learn how you can download your videos and photos from Instagram in case of another outage.
"The great Facebook outage of 2021 is over (for now), but in the DNS snafu that took down the popular yet controversial social network, there was collateral damage. Namely, other services owned by Facebook, including WhatsApp and Instagram, also went dark, and along with them, your digital memories. That's why it's smart to occasionally back up your social accounts, even if they're already in the cloud—such as all your Insta-pics. We'll show you how."
A slow but sure return to the movie theaters has some people appreciate the day-and-date streaming releases more.
"As vaccination rates have increased, I've been able to do something in the past few weeks I've not been able to do for over a year and a half: go sit in a dark room for several hours that is not in my own house, and see a movie. Things have changed, of course—there are still masks (albeit fewer than you'd hope), buckets of popcorn, and standees flanked by hand sanitizer stations. But it's not just the theatrical experience that has evolved—the way I've come to appreciate movies has, too."
Riverdale ties up a lackluster season 5 with the defeat of evil by Archie and the gang in the season finale.
"Like Archie and the gang, our coverage returns to Riverdale after a long absence to find the town mostly the same, but worse. The back half of the show's fifth season has shuffled through a handful of largely tedious mini-plots—Polly's death and its aftermath, Veronica's assorted non-starter business ventures, Cheryl Blossom's screwloose ministry the most amusing among them—only to arrive at a narrative juncture not so unfamiliar for the cast of characters."
Are you excited for Bridgerton Season 2? Here's everything you need to know about it so far.
"After Netflix viewers blazed through the first, all-too-short season of the streaming service's new Regency era romance series Bridgerton from Shonda Rhimes, the only thing on their minds, apart from all those steamy sex scenes and that shocking last-minute reveal (no spoilers!), was: When will we get more???"