News
Link Tank: Studio Ghibli's Fans Saved Their Museum
The power of fandom, Benedict Cumberbatch turns 45, the best teen shows on Netflix, and more in Link Tank!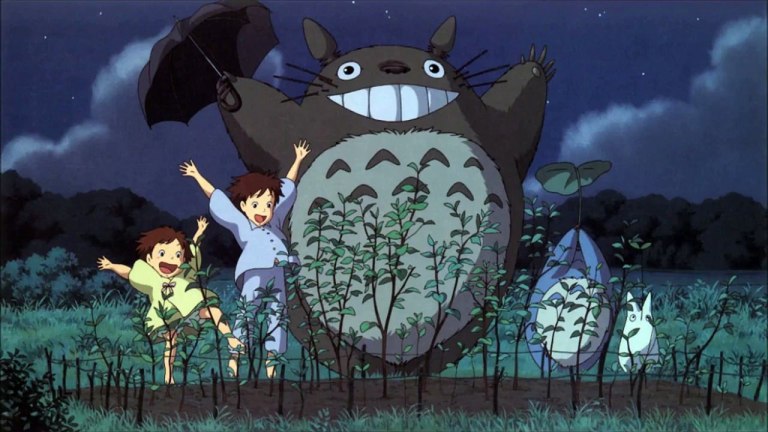 The Studio Ghibli Museum was in dire straights, but thanks to a fan fundraiser it might get to stay.
"Have you ever been to the Ghibli Museum? It's a magical place! But, due to covid-19, it's a place in need of extra cash. Last Friday, the city of Mitaka in Tokyo launched a crowdfunding drive in Japan, requesting 5,000 yen ($45) donations, which can be tax write-offs. The crowdfunding site, however, is only for residents of Japan."
In honor of his 45th birthday, here are some interesting facts you might not have known about Benedict Cumberbatch.
"If Benedict Cumberbatch isn't careful, he might just run out of dream roles to play. Since the earliest days of his career, the Oscar-nominated actor has made no secret that there were two roles at the top of his character bucket list: Hamlet and Patrick Melrose, the protagonist at the center of Edward St Aubyn's critically acclaimed series of novels."
Jupiter Ascending paved the way for science fiction stories like Loki and Dune and you should watch it before it leaves Netflix.
"A nearly extinct version of the genre quietly went away a few years ago, never to return: the big-budget gamble. Remember when studios used to pay oodles of money for named actors, directors, and visual effects on an unproven thing. Six years isn't a long time, but they don't make movies like Jupiter Ascending anymore, which is why you need to watch it while you can on Netflix. Here's why."
The Rock is bound to star in every franchise at this point, and Space Jam might be next in line.
"Space Jam: A New Legacy hit theaters and HBO Max on Friday. A sequel that I, for one, never saw coming, the story brought us back to the world of slamming and jamming 25 years after the 1996 classic. Director Malcolm D. Lee spoke with Entertainment Weekly about the film, more specifically, he spoke about the possibility of a sequel."
Turner and Hooch, The Bad Batch, What If…?, and more, here are the Disney+ originals you can look forward to each week in August.
"It's no surprise given the season of Loki that just wrapped up, but the Marvel Cinematic Universe is really doubling down on the 'multiverse' concept in advance of next year's Doctor Strange and the Multiverse of Madness. For evidence, look no further than the premiere of the next MCU series on Disney Plus, an animated show that asks, well, What If…?"
From Dawson's Creek to American Vandal, these are the best teen shows currently streaming on Netflix.
"Ah, the teenage years. Who can resist the tug of nostalgia for the days when wild hormonal fluctuations ruled every decision, when laughable and superficial beliefs could define personhood, and when it felt like no one understood you despite how much you tried desperately to fit in and not say the wrong thing, for fear of mass reprisal that could end life as you knew it?"