News
Link Tank: Stargirl on DC Universe vs. Stargirl on Disney+
Stargirls, the careers of Robert Downey Jr. and Will Smith, flying taxis, and more in today's Link Tank!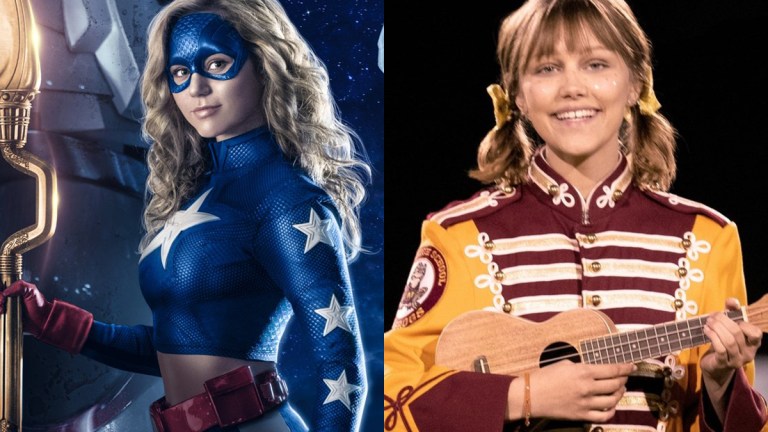 There are two upcoming Stargirls in the streaming world at the moment, one from Disney+ and one from DC Universe.
"It's a tale of two Stargirls in this peek TV world with new streaming titles from both DC Universe and Disney of the same name. It's confusing, but one you dig in, the two properties could not be more different and only one of them has us actually excited. First we'll go with the less exciting Stargirl, the one from Disney+. I guess it's called Stargirl because Manic Pixie Dream Stargirl wouldn't fit well in a tweet."
Though similar in age, the careers of Robert Downey Jr. and Will Smith could not be more different.
"Will Smith and Robert Downey Jr. are only three years apart in age, and have spent some overlapping time as two of the most famous movie stars in the world. Yet their career navigations that got them to this point look vastly different. Smith logged a nearly unprecedented number of global hits between 1996 and 2008, largely predicated on his ingratiating persona popping into various genres (sci-fi, action, romantic comedy, drama). As it happens, 2008 was also the year that Iron Man turned Downey into a huge star after a couple of tumultuous decades in and out of the spotlight (not always for the best reasons)."
If you're not on board with self driving cars and drone delivery services yet, you're not ready for the idea of flying taxis.
"The Japanese multinational, best known for its hybrid-electric cars, has just announced that it will partner with Joby Aviation, a California-based startup, to "share expertise in manufacturing, quality and cost controls for the development and production of Joby Aviation's breakthrough eVTOL (electric vertical take off and landing) aircraft, according to a press statement. Along with that shared expertise, Toyota will be investing $394 million in the company, which was founded over a decade ago in 2009."
NBC's Peacock, set to launch in July, will be a free but ad-based streaming alternative.
"The next big video-streaming service, Peacock from NBCUniversal, will arrive as a free, ad-supported service, available to anyone across the US in July. The Comcast-owned company is designing Peacock to address a problem in today's online streaming market: not everyone wants to pay. As a result, the service will arrive in three tiers. The first, Peacock Free, will come with ads while offering access to more than 7,500 hours worth of content at no extra cost."
Whether you're a fan of the New York slice, the Chicago deep dish, or the original Italian varieties, check out these mouth-watering fact about pizza.
"If you live in the United States, it's statistically likely you'll eat around 6000 slices of pizza over the course of your life. But how much do you actually know about that delicious combo of dough, cheese, and sauce? Where did pizza come from? What makes a great slice?"
The deadly mystery virus that's been plaguing China has now spread to other countries.
"Health officials in Thailand and Japan have announced that a strange new virus, which has killed two people and sickened dozens of others in China, has appeared inside their borders this week. The virus, known as 2019-nCoV, was first identified in Wuhan, China in late December and questions remain about how it spreads, according to the World Health Organization."