News
Link Tank: Spider-Man: No Way Home Has Taken Over Internet Memes
The biggest movie of 2021 is becoming meme gold, God of War is on PC, the best from the latest season of SNL, and more in Link Tank!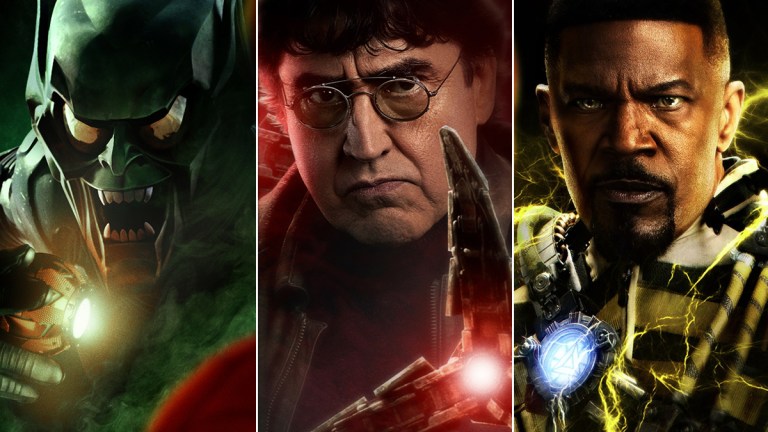 Spider-Man: No Way Home has already conquered the box office and the hearts of fans across the globe, but now it's time for it to take over memes, starting with a tentacle-less Doc Ock.
"Doc Ock is one of the more menacing villains in Spider-Man's rogues' gallery. Not only is he someone that will willingly threaten the life of Aunt May to get to Peter Parker, but he was also first a friend. A mentor turned mind-controlled man with robotic arms, Otto Octavius became the second mad scientist to destroy Peter Parker's life in the Sam Raimi movies. Played by Alfred Molina, he brought destruction to Peter's life in the best of ways as a villain, and we loved seeing what Molina brought to the character."
So will he be Bruce Banner, Hulk, or some combination of both? These are confusing times for one of the original MCU heroes, set to appear in She-Hulk later this year.
"She-Hulk may prove to be more important than comic book fans think. The Disney+ series is set to bring Tatiana Maslany's Jennifer Walters into the Marvel Cinematic Universe and will see her working with Mark Ruffalo's Bruce Banner to learn to control her newfound Hulk powers. A legal comedy, it promises to be one of Marvel's more eccentric 2022 titles. However, She-Hulk's importance may extend past its introduction of Walters. Several new Marvel leaks suggest it could lead directly into the plot of one rumored MCU project."
Are you a sucker for good science fiction, fantasy, horror, or some combination of the above when it comes to movies? Well, we've got the perfect list of flicks to put on your radar for 2022.
"The year 2022 is here, and hopefully it won't feel like 2020 part two. Back then, as the world shut down in an attempt to stop the spread of covid-19, most major movies were delayed—and no one wants a sequel to that. Last year began to buck the trendLast year began to buck the trend, culminating in the record-breaking release of Spider-Man: No Way Home Home. But at the start of the year, things seem to be swinging back the other way."
SNL has had several high-profile actors, singers, and comedians this season. Here are some of their highlights.
"Evaluating an entire season of Saturday Night Live is tough. With some 180 sketches (not to mention monologues, Weekends Update, musical performances, and the occasional unexpected pandemic bug-out) over roughly 20 episodes, a season of SNL can blur into a hazy wash of sound, fury, and questionably necessary recurring bits."
God of War is on PC, and fans are raving about its appearance on the platform.
"God of War was great when it came to PS4 in 2018 and, like Kratos himself, it appears to have only gotten better with age. According to the initial reviews, the previous Game of the Year winner is even more stunning on PC, where it's set to land later this week on January 14."
Nearly a century ago, Universal defined the horror movie genre with its Monsters universe. Let's take a look back on these icons of the genre.
"For more than 30 years, Universal Pictures defined the American horror movie—how it looked, how it sounded, and how it felt. From the early 1920s through the late 1950s, the studio unleashed a series of monster megahits, like Frankenstein, Dracula, and The Phantom of the Opera. Those black-and-white chillers still resonate today, even with some of them pushing 100 years old. Whether you're a lifelong fan or a newcomer to the Universal Monsters universe, here are 11 things every cinephile should know about these classic monster movies."