News
Link Tank: Is Shadow in the Cloud Worth Watching?
Shadow in the Cloud review, The Mandalorian Season 3, Netflix to introduce Shuffle Play, and more in today's Link Tank!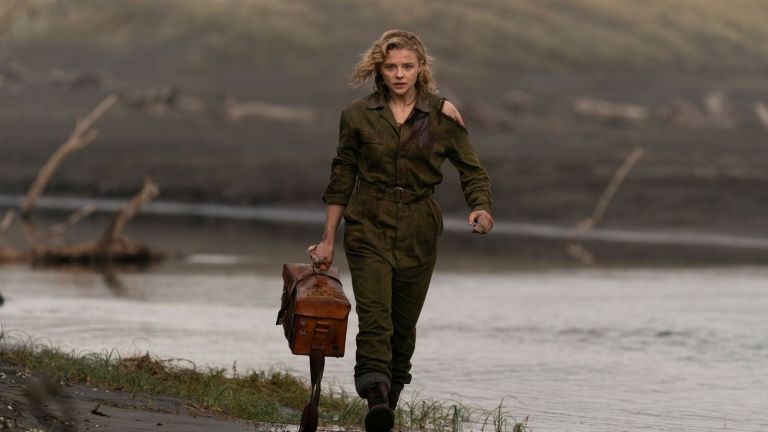 Shadow in the Cloud, directed by Roseanne Liang and starring Chloë Grace Moretz, is a surprisingly complex movie for its premise.
"For a movie about a woman fighting a giant creature on an airplane during World War II, Shadow in the Cloud is surprisingly complex. It's basically two movies; one is a claustrophobic, paranoid thriller with a character in a single location under intense distress, the second a swashbuckling adventure film that gives Indiana Jones and Spider-Man a run for their money."
Reports of The Mandalorian Season 3 suggest that we may see more of Pedro Pascal's face than in Season 2.
"Din Djarin is my husband. I love him and I'm obsessed with how his character has grown over the first two seasons of Disney+'s The Mandalorian. But his arc in season 2 showed the willingness to forgo the rules of the Mandalorians in order to protect what he loves."
As the world debates Trump's last flurry of presidential pardons, let's take a look back at some controversial presidential pardons in history.
"Article II, Section 2 of the United States Constitution grants the President the 'power to grant reprieves and pardons for offenses against the United States.' With a stroke of their pen, the person in charge can make legal trouble disappear. As one might expect, this practice can be a bit controversial, so presidents as far back as George Washington have waited until their final days in office to sign pardons."
A new COVID-19 study is suggesting that the coronavirus could have a negative effect on male fertility.
"Covid-19 infiltrates throughout the body, its damage spanning the brain, the lungs, the GI tract, and even the toes. Now, although the evidence is still preliminary, researchers warn Covid-19 may also negatively affect the male reproductive system."
In hopes of cutting back user scrolling and searching, Netflix is introducing the Shuffle Play feature to its platform.
"As Netflix's library of original TV shows and movies continues to expand, the technology side of the company has focused more on ways to cut back on the scrolling and the searching that comes with attempting to find the next thing to watch. The streaming service's latest feature, Shuffle Play, hopes to provide a solution to this problem by introducing a little randomness into the Netflix experience."
TikTok is testing out a new Q&A feature in hopes of better facilitating creator-fan interactions.
"TikTok is testing a new Q&A feature that allows creators to answer fan questions through text or video. The trial is currently available only to select users who've opted in, according to TechCrunch. Social media consultant Matt Navarra first spotted the function on Tuesday, via TikToker Sam Schmir; a series of tweeted screenshots highlight the Q&A icon (a square speech box around a question mark) and how it appears to followers and creators."